Unavailability of alternative employment weighed heavily in decision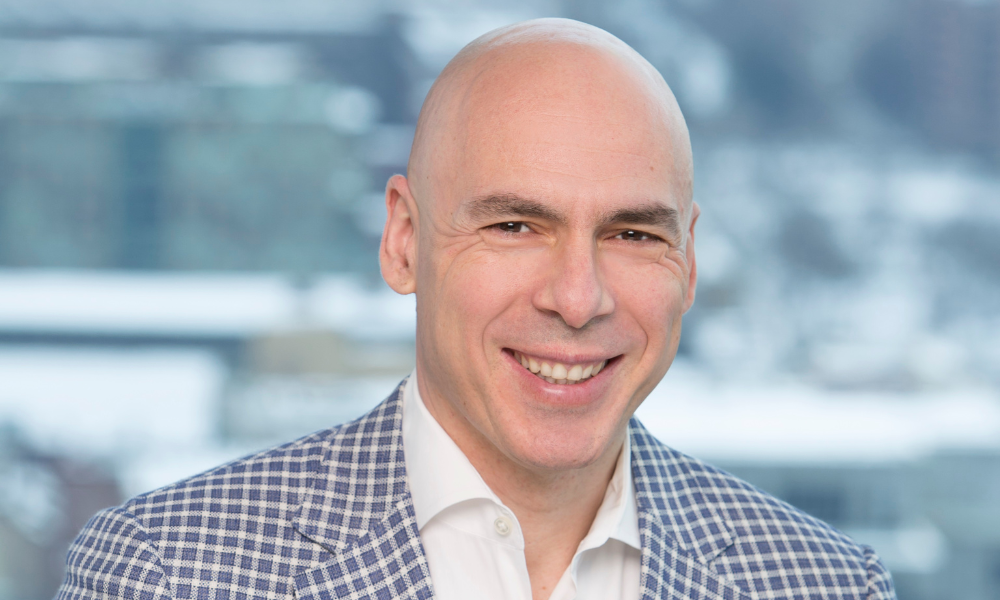 In a judgment that amounts to a handbook for employers and employers involved in COVID-based terminations, the Ontario Superior Court has awarded 24 months' notice to an Air Canada employee with 23.5 years' service laid off during the pandemic.
"This award, at the higher end of the notice period, is consistent with how the courts have been treating wrongful dismissals post-COVID," says George Avraam, a partner in Baker & McKenzie LLP's Toronto office.
Masayo Williams was a 52-year-old international operations training manager earning a base salary of $70,380 when AC terminated her in May 2020 as part of a 50 percent reduction of its workforce. She turned down the company's separation package.
AC did not dispute that the termination was without cause. The airline claimed, however, that Williams had failed to mitigate her damages and sought a 50 percent reduction in the notice period.
AC contended that William had unreasonably restricted her job search to Ottawa, unreasonably delayed her employment search, applied for a "meagre" 17 jobs, failed to inquire into income replacement benefits, and acted unreasonably in deciding to pursue a new career.
Justice Robyn Bell would have none of that in her written decision.
Williams' efforts, she concluded, were reasonable, particularly because her job search "took place during the COVID-19 pandemic, with unprecedented restrictions and lockdown, and associated economic uncertainty." Williams produced detailed evidence of her efforts, which included educational programs and seminars to bolster her credentials, receiving job alerts, attending career counselling, and preparing a resume for the first time in 24 years.
There was also "no evidence that the job postings compiled by Air Canada – for positions in Montreal or elsewhere – were comparable to Ms. Williams' position."
Williams testified that her main barrier to re-employment was that Canada did not recognize her credentials. To overcome this barrier, she enrolled in the Ontario government's Second Career Program, which landed her a job as a commercial training coordinator for commercial training with a regional airline.
"While Air Canada contends that Ms. Williams acted unreasonably in deciding on a new career, it is Ms. Williams' uncontradicted evidence that her retraining at Algonquin College helped her secure the job offer from Canadian North," Bell stated.
Nor was Williams' failure to inquire into Canada Emergency Response Benefits unreasonable. As Bell saw it, the jurisprudence holding that CERB payments were deductible from wrongful dismissal damages did not stand "for the proposition that an employee is required to apply for benefits such as CERB as part of their mitigation efforts."
Regarding the length of notice, Bell was unmoved by AC's argument that Williams' role was within the "lower half of the [managerial] hierarchy," did not manage employees or have any reports.
"It seems to me that Air Canada unduly emphasizes the character of Ms. Williams' employment, and thereby diminished the importance of her age and length of tenure to minimize the reasonable notice to which she is entitled," Bell stated.
Indeed, the Ontario Court of Appeal had "expressly rejected" AC's approach, pointing out that "if anything, [the character of the employment] is today a factor of declining relative importance."
According to Avraam, Bell adopted a proper "multi-pronged approach" in which the "unavailability of alternative employment was a weighted factor."
Bell's approach also considered that the termination resulted from the pandemic.
"The economic uncertainty caused by the pandemic is a factor that may lengthen an employee's notice period . . .," Bell stated. "Given the pandemic was the reason for Ms. Williams' termination and the impact the pandemic has had on the airline industry, in my view, she is entitled to reasonable notice at the higher end of the range. . . I find that the appropriate notice period is 24 months."
Accordingly, Williams was entitled to $132,773 as pay in place of notice, representing Williams' loss of base salary and group benefits over the notice period, less severance payments made under the Canada Labour Code and mitigation income.
Additionally, Bell awarded Williams damages representing pension contributions during the notice period. She also awarded damages for payments Williams would have received under AC's annual incentive and profit-sharing plans for fiscal 2021. Williams was not entitled to similar payments for fiscal 2022 as these payments were not due until March 2023, beyond the notice period.
Finally, Williams could not succeed in her claim for compensation for the loss of the travel privileges programs or the 25th-anniversary service award that would have vested during the notice period.
"The evidentiary record before me does not establish that the flight privileges program or the service award were contractual benefits," Bell found. "I conclude that both are in the nature of employment privileges, and not compensable employment benefits . . ."