Employment Standards Officer found Samfiru Tumarkin LLP wrongfully denied the paralegal vacation pay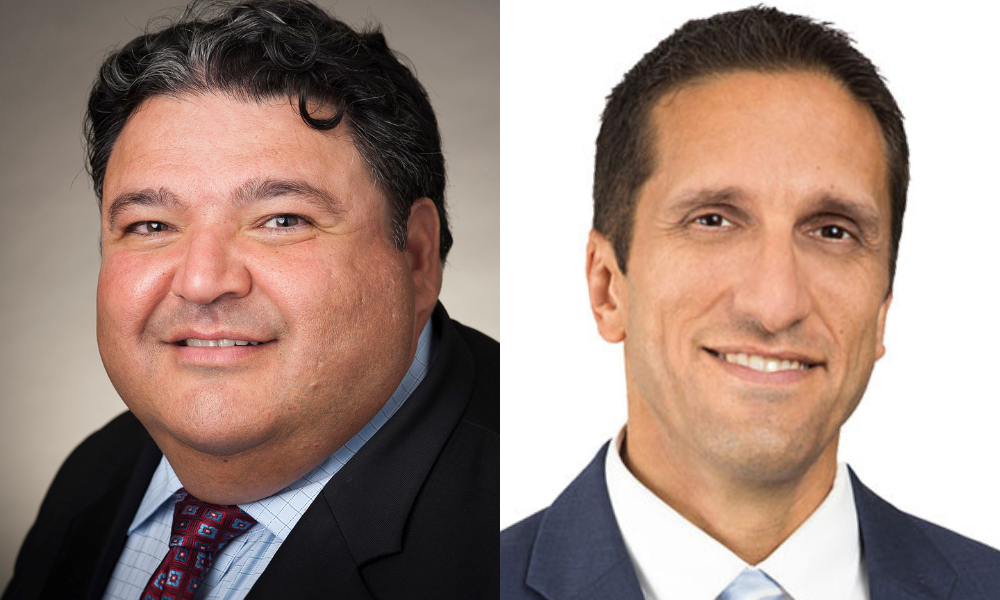 A case before the Ontario Labour Relations Board is examining whether paralegals, like lawyers, are exempt from the vacation-pay provisions in the Employment Standards Act (ESA).
The dispute is between Samfiru Tumarkin LLP, the employment, disability, and personal injury firm, and a paralegal the firm terminated named Leeanne Bielli. The Labour Relations Board is hearing the firm's appeal of a decision from an Employment Standards Officer at the provincial labour ministry, which found that paralegals are not captured by the exemption and are entitled to vacation pay under s. 35(2) of the ESA.
In addition to finding Bielli was not exempt from the ESA's vacation-pay entitlements, the Employment Standards Officer found that the firm terminated her as a reprisal for hiring her own lawyer and raising the issue with the firm.
Bielli's lawyer says there could be many law firms unlawfully denying paralegals vacation pay.
"I'm concerned that there are a lot of people misinterpreting the Act on who is entitled overtime and vacation pay," says Bob Ebrahimzadeh.
Whether at small, midsized, or large firms, paralegals do a lot of the "grunt work," he says. "The question is, are they getting remunerated fairly?"
The Labour Relations Board hearings will begin Oct. 19 and proceed into January.
Under Ontario Regulation 285/01 s. 2(1)(a)(ii), a "duly qualified practitioner of law" is exempt from the ESA's vacation-pay requirements. Under the ESA, employees are entitled to four percent of their wages if employed for less than five years and six percent for five years or more. Section 38 of the ESA provides that when their employment ends, for any reason, the employee is entitled to any outstanding accrued vacation pay within seven days of the employment's termination or on what would have been the employee's next payday.
Samfiru Tumarkin's position is that paralegals are educated, regulated, and insured, and the proper interpretation of the section of the regulations dealing with the issue is that both lawyers and paralegals are exempt.
In a decision released on Dec. 23, 2022, the Ministry of Labour, Immigration, Training and Skills Development's Employment Standards Officer found Samfiru Tumarkin had violated s. 38 of the Act and Bielli was entitled to $14,353 in unpaid vacation pay. According to the officer, "program policy states that a duly qualified practitioner of law" is someone licensed by the Law Society of Ontario "to practice law." While paralegals are governed by the Law Society Act and the Law Society of Ontario, "they are licensed only to 'provide legal services,' not to 'practise law,'" she said.
Lior Samfiru is a co-founder and national co-managing partner of Samfiru Tumarkin.
He notes that the regulations' exemption does not say "lawyers" or "paralegals" but uses the term: "qualified practitioners of law."
"Paralegals are educated, licensed, regulated, and insured," he says. While there are monetary limits on the matters they can pursue, paralegals at Samfiru Tumarkin bring claims and defend claims on behalf of clients, represent clients in courts and tribunals, review contracts, conduct consultations, and provide day-to-day advice. "So, a paralegal, by definition, is a qualified practitioner of law," he says.
Samfiru says it is interesting that paralegals do not qualify for the exemption, but articling students do.
"In the eyes of the Ministry of Labor, an articling student would be a qualified practitioner of law, even though they're not licensed. But a licensed and regulated paralegal is not."
"We don't think that makes sense," he says. "And the other thing to remember is that the ESA says 'qualified practitioner of law.'… If it was just articling students and lawyers, it would just say that."
The Ministry's Employment Standards Officer also found that Samfiru Tumarkin's termination of the paralegal was reprisal, in violation of s. 74(1)(a) of the Act. Under that section of the law, an employer cannot intimidate, dismiss, or otherwise penalize an employee or threaten to do so because the employee is asking the employer to comply with the ESA or is inquiring about their rights under the Act.
Bielli said the firm had removed her from the new intake roster, cancelled her annual review, and deducted compensation for costs incurred on a file. These actions led her to seek advice from the Ministry of Labour about her rights under the ESA. When the Ministry told her that paralegals are not exempt from vacation pay, as the firm had told her, she got a lawyer to preserve her rights and regulate her employment relationship.
Bielli's lawyer contacted the firm to discuss her outstanding ESA entitlements. According to Bielli, Samfiru Tumarkin fired her seven days later, citing performance issues as the cause.
Samfiru Tumarkin said that Bielli repeatedly failed to move files forward and use all available measures to advance client interests, received more complaints from clients than anyone else at the firm, and scored among the lowest across all offices in client-satisfaction surveys. The firm said Bielli insisted on taking on more files despite difficulty managing her workload and was uncooperative and unresponsive to partners and management. The firm said that when Bielli's lawyer contacted them, the lawyer said that Bielli was aware that she would soon be terminated and proposed that she resign instead, as long as the firm paid 100 percent of her billings for six months. The firm said they had tried to schedule a termination meeting before Bielli's lawyer contacted them.
The Employment Standards Officer found "no strong documentary evidence to suggest that the claimant's employment was terminated solely due to performance issues." Samfiru Tumarkin said Bielli's conduct had resulted in significant reputation and revenue loss, but the Officer said there was "no evidence to suggest that her employer issued any written warnings to her regarding her performance, disciplined her for her conduct, or placed her on a performance improvement plan prior to speaking with the claimant's lawyer or terminating her employment."
The Officer said that the OLRB's jurisprudence is clear; if any part of the decision to dismiss an employee relates to their engaging in a "protected activity," such as pursuing their rights under the ESA, the decision is a "reprisal," counter to s. 74 of the ESA.