Some paralegals say they are interested in taking on legal aid clients and expanding immigration services amid cuts to public funding.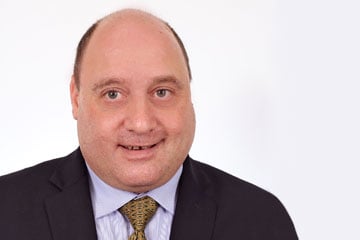 Some paralegals say they are interested in taking on legal aid clients and expanding immigration services amid cuts to public funding.
Two paralegals asked Law Society of Ontario if it would consider expanding opportunities for paralegals at the regulator's annual meeting earlier this month. The requests come on the heels of steep cuts to Legal Aid Ontario's budget, particularly for immigration and refugee law.
"Is it possible that paralegals will be able to accept legal aid certificates for the scope of practice that we do?" asked paralegal Robertson Boyle at the May 8 meeting in Toronto. "Is the law society prepared to support that development?"
Treasurer Malcolm Mercer, a partner at McCarthy Tétrault in Toronto, said it's for Legal Aid Ontario to decide who to use through the certificate system.
"I can't really tell you with any confidence what we've done on that issue," said Mercer to an audience of several dozen. "In general terms we of course support the work of paralegals within the scope of practice that they are competent and licensed to do."
Mississauga paralegal Liam Walshe followed up by asking Mercer whether there were any plans to change law society bylaws to expand the role of paralegals in immigration services.
"Immigration is a complicated area, with immigration consultants federally regulated; paralegals, with their essentially advocacy scope of practice in Ontario; and lawyers practising as well," said Mercer. "All I can tell you is that I know that paralegals would prefer, within their scope, to do all of the range of work that an immigration consultant could do. It's not something that's on our work plan. It's something we can take away and reflect on, but I wouldn't want to tell you that it's part of the work plan."
About a third of the provincial funding budget for Legal Aid Ontario was cut in mid-April. Paralegals were not the only licensees who raised concerns about reduced legal aid funding from the provincial government at the LSO's meeting. Markham-based sole practitioner Nirmala Armstrong asked what else the law society is doing to deal with the potential shortfall in funding for lawyers' low-income clients.
"We have made our concern known to the provincial government. We have made our concern known to the federal government," said Mercer in response to the questions. "We are concerned about the withdrawal of funding for the immigration and refugee protection area. We had previously spoken to the federal government, and raised the issue, in the winter, and have done so again. We are concerned about vulnerable people losing access to legal representation."
Law society statistics show that the number of paralegals in the province has nearly quadrupled since they were first regulated. Some access-to-justice researchers have touted paralegals as a resource for certain litigants who cannot afford a lawyer and might otherwise go represented. For example, University of Windsor professor Lisa Trabucco wrote in Windsor Yearbook of Access to Justice that there is evidence that "non-lawyers are capable of providing quality services in certain practice areas and that regulation enhances access to justice." In other areas, however, the data isn't as clear: University of Ottawa researcher David Wiseman found that in disputes between landlords and tenants paralegals "can help improve the general cost and accessibility of justice, but those improvements may not be sufficient to create access to justice for low-income tenants."
Marshall Yarmus, owner of Civil Litigations Paralegal Services who attended the meeting, told Law Times that both the issue of legal aid and immigration issues could potentially be straightforward changes to legislation, and noted that paralegals might be able to charge lower fees for some services.
But Cathy Corsetti, founder and president of Corsetti Paralegal PC & Associates in Mississauga, Ont. and a bencher, says that the legal aid cutbacks means that the funding is reserved for the most serious cases, and might not overlap much with paralegal scope anyway.
"Now, with the cutbacks it's difficult for lawyers even to get certificates," she says.
Corsetti says that because current paralegal training programs don't focus on immigration, even an expanded scope for paralegals would require more training. Meanwhile, paralegals can already go through special training to become regulated immigration consultants.
"We could look at it in Convocation, and I have personally looked into it to see if there was more paralegals could do under our scope we have right now," says Corsetti. "We're just not trained for it, that's the problem."
Yarmus says that both the legal aid and immigration services issues have been raised many times over the years, and the law society has been slow to change existing paralegal rules, such as their role in family services. He says that paralegals can already appear at immigration hearings in some circumstances, and that paralegals working under a lawyer may work on legal aid files.
"I wasn't encouraged by the treasurer's remarks," he says. "I would like to see it improve so paralegals could prepare the documents necessary for an immigration hearing, and for the proper education to be required as part of paralegal studies."