The imminent health directive will be relevant for union arbitration and court disputes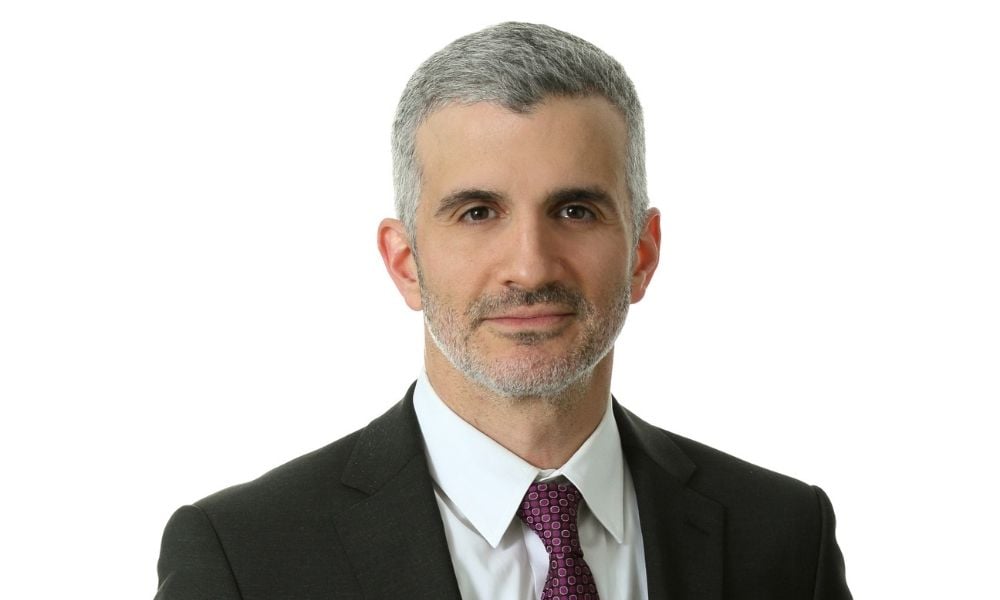 A lawyer representing businesses in workplace matters says the new health official statement that vaccines do not prove substantial benefit against the circulation of COVID-19 over unvaccinated people poses serious questions for employers that imposed vaccination mandates assuming it would prevent transmission.
"There's a lot of corrosive imposition of workplace mandates that may be changing in the coming weeks and months," Daniel Freiheit says.
Ontario Chief medical health officer, Dr. Kieran Moore, said the province needs to reassess the value of the vaccine passport system as the vaccine at two doses does not confirm significant benefit against transmission risk.
As health officials review COVID mandates and passports to determine their relevance, Freiheit says the forthcoming directive will be relevant for union arbitration and court disputes.
Employers' vaccination mandates were enforced because of concern for workplace employee safety and not to reduce hospitalization; therefore, arbitrators and the courts will review vaccine mandates relying on health officials' current best evidence and guidance, Freiheit says.
He says employees should work with their employer to accommodate their vaccine hesitancy especially given the impending changes coming over the next weeks and months. "Employers should not terminate with just cause nor should employees quit if they can be accommodated with PCR tests."
People of various backgrounds are hesitant to take the vaccine, says Freiheit. "This is not a uniform group." Some people have mental health conditions that make vaccines extremely anxiety-provoking and is typically a disability.
Psychiatric or mental health anxiety issues would have been a justifiable, recognized disability under Canadian law in previous times, but Freiheit says the government removed the exemption given the urgency of the pandemic.
He says driving the mandate for people to get vaccinated may be the most effective way to save lives, but it steamrolls over certain groups suffering from mental health conditions. "I've spoken to employees having mental crisis from the anxiety of being forced to vaccinate, and they can't get a medical exemption. If they did, it was from a doctor willing to push the envelope, and the licensing bodies have come down on those doctors."
The disclosure about vaccine risks was communicated poorly to the public, says Freiheit. "Everyone should consult their doctor to get vaccinated. That's the best available evidence, but to miscommunicate the risk involved is a serious problem. Even if your goal is to get everyone vaccinated, to miscommunicate the risks is unfair to people."
He says some doctors have recognized mental health as a justifiable basis for exempting someone from a vaccine but face the threat of professional misconduct for granting those immunities.
"The general philosophy from medical officers is to basically suck it up, which is a very counterintuitive way of thinking about mental illness and anxiety-related issues relating to vaccine uptakes."
Freiheit says the nature of some jobs allows remote work, making it easier to grant accommodations but can vary in different industries, and a collective response from employers and employees is vital. "For any person that has to be on-site and can't be readily accommodated, it compounds the issue because not only do they have the stress of being fired, they get fired with just cause."