It's too early to tell whether a Supreme Court of Canada decision on who should bear the cost of identifying alleged online pirates will stem the tide of mass copyright infringement litigation, according to a Toronto lawyer.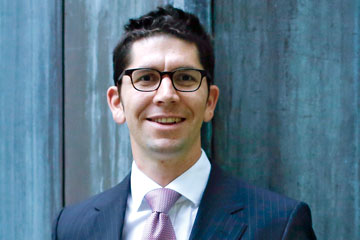 It's too early to tell whether a Supreme Court of Canada decision on who should bear the cost of identifying alleged online pirates will stem the tide of mass copyright infringement litigation, according to a Toronto lawyer.
In Rogers Communications Inc. v. Voltage Pictures, all nine judges on the nation's top court ruled in favour of the telecommunications giant, finding that it can recover at least some of its costs of complying with Norwich orders, which compel internet service providers to identify account holders associated with copyright infringement, which in this case involves movies pirated via peer-to-peer file sharing.
But the Supreme Court punted on the specifics, directing the Federal Court to deal with the nuts and bolts of the situation and set a fair level of reimbursement for Rogers and other ISPs after hearing evidence on the issue.
"It's too early to tell which way we are heading," says Graham Honsa, a lawyer with Toronto intellectual property law boutique Wilson Lue LLP, adding that the Federal Court's decision will be crucial to the future of these cases, considering the disparity between the two party's positions.
Voltage originally objected to the idea that it should pay anything at all, while Rogers claimed $100 per hour for its work.
Honsa says the Norwich order reimbursement to ISPs may end up accounting for the bulk of the expense to plaintiffs engaging in mass copyright litigation due to the level of automation elsewhere in the process.
"You can start fairly efficiently and without spending much money per subscriber," he says, noting that under the notice-and-notice system that came into force as part of the 2012 Copyright Modernization Act, ISPs must forward notices from copyright owners to users whose internet address has been identified as a possible source of infringement without revealing their identities.
Voltage's underlying claim is in the form of a reverse class action targeting 55,000 alleged infringers, allowing it to claim against all of them under a single $50 filing fee.
Honsa says other plaintiffs have tried a different tack, launching simplified actions for the same $50 filing fee against unknown John Doe defendants in Federal Court related to individual movies and then adding new Does under the same file as they're discovered.
But with the Copyright Act capping statutory damages for non-commercial infringement at $5,000 and settlements frequently arriving at a much lower figure, Honsa says, even modest expenses in individual cases could send them over the break-even threshold for rights holders and make such cases unviable.
"We don't know what the plaintiff's tolerance is for incurring upfront fees, but the higher they go, the more difficult it becomes to pursue," he says. "One hundred dollars per case would be a huge impediment; $5 not so much. But, then again, it may be too much for them."
Still, Honsa says, previous experience suggests Voltage's threshold for upfront cost is relatively low, since it has yet to pay into court as security for costs $75,000 ordered in its underlying proposed reverse class action.
Federal Court Justice Keith Boswell's decision in Voltage Pictures, LLC v. Salna was subsequently upheld by the Federal Court of Appeal, and the Supreme Court recently refused Voltage leave to appeal.
Kenneth Clark, a partner in the intellectual property practice group at Aird and Berlis LLP in Toronto, declined to comment on either case.
The dispute over Rogers' Norwich order expenses arose in the context of the reverse class action, when Voltage claimed the company should identify a particular John Doe defendant with "no fees or disbursements payable" to the ISP, based on ss. 41.25 and 41.26 of the Copyright Act.
However, in his July 2016 ruling in Voltage Pictures, LLC v. John Doe, Boswell ruled that the notice-and-notice regime did not regulate an ISP's disclosure of identifying subscriber information and that Rogers should be able to recoup its reasonable costs for all eight steps it took in the process, which it estimated at $100 per hour plus HST.
"The fee is what it is," the judge wrote, but he wanted that Rogers' compliance should take no more than an hour.
That ruling was overturned in May 2017 by a panel of the Federal Court of Appeal, whose decision in Voltage Pictures, LLC v. John Doe concluded that most of Rogers' charges related to a re-do of work they were required to perform under the statutory notice-and-notice regime; work that cannot be charged for without regulations from the federal government.
Finding Rogers provided insufficient evidence to judge its actual reasonable costs, the appeal court panel found the company was entitled to no reimbursement.
In its final judgment, the Supreme Court ruled that Rogers was not entitled to be compensated for every cost incurred: "Recoverable costs must (1) be reasonable, and (2) arise from compliance with the Norwich order," wrote Supreme Court Justice Russell Brown on behalf of all but one of his colleagues.
However, Russell added that ISPs' reimbursement is not limited to steps concerned with disclosure, as the Federal Court of Appeal found, but also those "necessary to discern a person's identity from the accurate records retained" under their statutory obligations.
"This is an important win for our customers and millions of internet subscribers facing open season on their personal information," said David Watt, Rogers' senior vice president, in a statement to media following the release of the judgment.
"I know a lot of the commentary has been that this was a win for Rogers, but that remains to be seen," Honsa adds.
"Where the Supreme Court came in the middle legally, it doesn't mean they'll end up in the middle money-wise."
Meanwhile, the notice-and-notice regime could also be in for a revamp as part of the federal government's recently announced national Intellectual Property Strategy.
The plans include a ban on the inclusion of settlement demands in the notices sent by ISPs to subscribers on behalf of rights holders.
Peter Wells, a partner in the Toronto office of McMillan LLP, says the federal government never delivered on a promise to regulate the contents of copyright notices, but he says he would like to see the federal government adopting a broader, unified approach that includes trademark and patent demands.
"Personally, I think they should set out minimum standards for any demand letter sent under the list of various intellectual property statutes, and that would probably sort things out," he says.