Canada can remain at the forefront of clinical trial transparency after the Federal Court ordered the release of data to a public health researcher, according to the university professor's lawyer.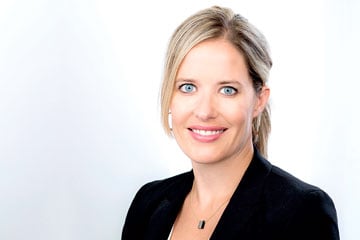 Canada can remain at the forefront of clinical trial transparency after the Federal Court ordered the release of data to a public health researcher, according to the university professor's lawyer.
In Doshi v. Canada (Attorney General), Federal Court Justice Sébastien Grammond delivered the first judicial word on Vanessa's Law, the drug safety legislation named in memory of 15-year-old Vanessa Young, who died from a heart attack in 2000 after taking prescription medication.
In his July 9 decision, Grammond ruled that Peter Doshi, an assistant professor at the University of Maryland, should receive complete copies of clinical study reports and raw datasets related to flu vaccines Tamiflu and Relenza, as well as Cervarix, Gardasil and Gardasil 9, which are used to vaccinate against HPV, the cancer-causing human papillomavirus.
The judge found that the restrictive conditions Health Canada initially wanted attached to the data release, including a confidentiality agreement that would prevent Doshi from publishing or disseminating his findings, "contradicts the purpose of Vanessa's Law, which is to improve clinical trial transparency."
"Health Canada also fettered its discretion by adopting a rigid policy requiring a confidentiality undertaking before disclosing information," Grammond added.
"Lastly, I find that Health Canada failed to assess the effects of its decision on Dr. Doshi's freedom of expression, guaranteed by section 2 (b) of the Canadian Charter of Rights and Freedoms."
"We're obviously very happy, because it's the result we were hoping for," says Alyssa Tomkins, an intellectual property litigator with Ottawa firm Caza Saikaley, who acted for Doshi. "It's an important precedent in favour of data disclosure, generally speaking, and really offers an opportunity for Canada to take the lead on transparency of clinical trial data."
Doshi launched his application within months of the new law coming into force.
Bill C-17, the Protecting Canadians from Unsafe Drugs Act (Vanessa's Law), received royal assent in late 2014, amending s. 21.1 of the federal Food and Drugs Act.
The new provisions allow Health Canada to disclose confidential business information about a therapeutic product under certain circumstances, such as when there is reason to believe it may pose a risk to human health.
In addition, the law authorizes disclosures to government, ministerial advisers or a person carrying out "functions relating to the protection or promotion of human health or the safety of the public," a definition Doshi claimed covered his work at the University of Maryland's faculty of pharmacy in Baltimore.
Clinical trial data for drugs in development have traditionally remained secret, but Grammond's decision explains that they have recently been exposed to a greater level of scrutiny due to fears about biased testing or selective publication of positive results.
According to the decision, Doshi requested clinical study reports and data for the HPV and flu vaccines in order to conduct a recognized form of systematic review for randomized controlled trials, as well as a project he said would aim to improve "the methodology of evidence synthesis and appraisal of regulatory documents."
Despite accepting that Doshi's position fell under the public health promotion definition in Vanessa's Law, Health Canada insisted that the professor sign a confidentiality agreement, and it denied his request when he refused.
In a review of the text and context of the legislation, Grammond noted that clinical trial transparency was not mentioned at all during the bill's first reading in 2013.
That absence was viewed as a deficiency, both by MPs in the Commons and by experts who spoke during the Parliamentary committee process, resulting in a number of fresh amendments that found their way into the final text.
While Doshi argued that Health Canada could never force a confidentiality agreement on a person receiving data under s. 21.1, the judge said there may be situations where one could be imposed to satisfy legitimate privacy interests.
"But that decision must be made on a case-by-case basis," he added.
In Doshi's case, by contrast, it appeared that Health Canada had adopted a blanket confidentiality policy based on procedures devised in the pre-Vanessa's Law era, Grammond found, declaring the decision unreasonable.
"It ran against one of the purposes of Vanessa's Law. It had the effect of perpetuating the mischief against which Vanessa's Law was aimed," the judge wrote. "Quite simply, Health Canada cannot ignore that Parliament intended to make clinical trial data public and adopt a policy that is in direct contradiction with that purpose."
Health Canada's decision to impose the confidentiality agreement also failed to balance or even take account of Doshi's Charter-guaranteed freedom of expression, Grammond found. Without the ability to refer to the conclusions drawn in clinical trial reports or other contents in the documents he received from Health Canada, even in summary form, it is difficult to understand how he could "meaningfully communicate the results of his research," the judge wrote.
Grammond issued an order of mandamus compelling the release of the documents to Doshi, over the objections of a government lawyer who argued that Health Canada could have reached a different conclusion on other requirements under the law if it had known it was unable to impose the confidentiality agreement.
"Such a statement is astonishing," the judge wrote. "At best, it suggests that Health Canada was engaged in a form of results-oriented reasoning whereby the decision not to make clinical trial reports public had to be justified in any conceivable manner. . . . At worst, it suggests that Health Canada would try to circumvent a decision of this Court in favour of Mr. Doshi by rescinding conclusions favourable to him."
Intellectual property litigator Yael Bienenstock, who was not involved in the case, says the result is consistent with administrative law principles.
"The court insisted on Health Canada really looking at what is at play and exercising its discretion, as opposed to imposing a blanket policy," says Bienenstock, counsel to the Toronto office of Torys LLP.
For Lynn Ing, a lawyer with intellectual property law boutique Smart & Biggar, the decision highlights a broader trend toward transparency in Canada when it comes to the health and pharmaceutical sectors.
In fact, she says, it was a little incongruous to see lawyers for the attorney general arguing so strenuously against disclosure in this case, particularly in light of recently released draft regulations under Vanessa's Law.
If passed in their current form, the proposed regulations suggest that Health Canada will no longer view information regarding clinical trials as confidential business information once the regulator has approved a drug by issuing it with a notice of compliance or when a drug has been denied approval or withdraws from the process.
"The draft regulations are out, but the government seemed to be taking the opposite position in this case," Ing says.
Tomkins says she hopes Grammond's decision will help guide the federal government as it finalizes the regulations.
"Our biggest hope is that we can continue to drive Health Canada to become a leader when it comes to clinical trial transparency," she says. "Health Canada holds a lot of information, and studies like those carried out by Dr. Doshi, which put together all the data, trials and studies to identify larger trends and uncover issues not picked up by the regulatory process, are extremely valuable. It was pleasing to see that value recognized by this decision."