Adjudicator decided in favour of insurers in cases heard between accepting position and leaving tribunal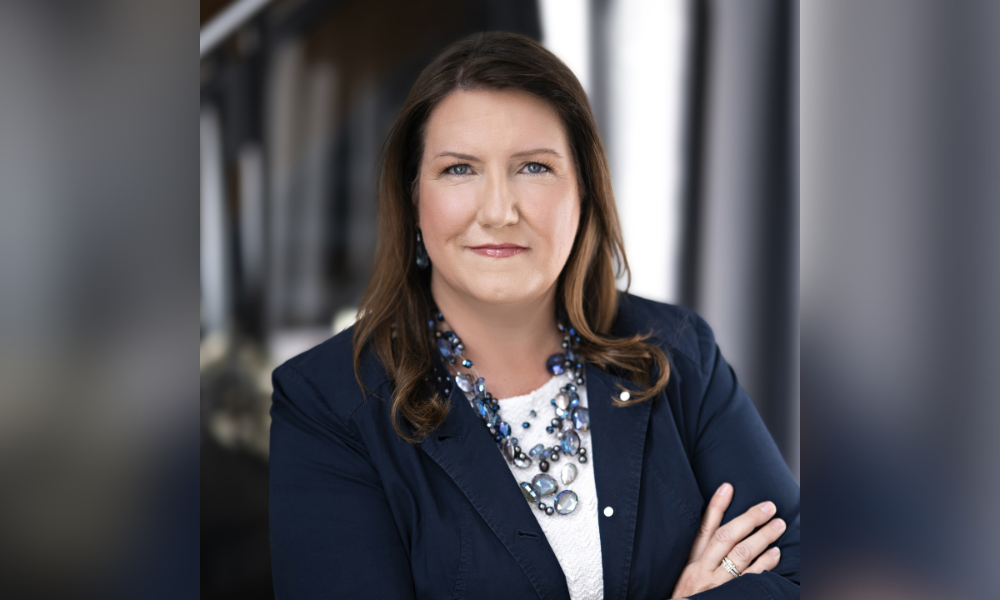 The Ontario Trial Lawyers Association is calling for an immediate investigation into the case of Aviva Insurance hiring a government insurance adjudicator with the Licence Appeal Tribunal who accepted the position in June 2022 but stayed with the LAT until November of that year.
During that period, the adjudicator, Thérèse Reilly, made more than ten decisions, all in favour of insurance companies, including four that included Aviva, says OTLA association president Laurie Tucker.
The LAT is the quasi-judicial body that handles insurance claims disputes in Ontario.
"This unbelievable situation shocks and saddens me," says Tucker. "Many of the people affected by these conflicts of interest do not have lawyers and would have no idea how they can go about trying to reverse this injustice."
The OTLA has filed a formal complaint against Aviva with the Ontario insurance regulator, the Financial Services Regulatory Authority (FSRA).
"The Financial Services Regulatory Authority of Ontario has a responsibility to act to ensure the integrity of the auto insurance dispute process," says Tucker.
"Aviva would have known that the adjudicator handling their disputes had accepted their employment offer but apparently did not say anything. Instead of stepping forward with these ethical concerns, Aviva allowed these hearings to proceed and decisions to stand without a word."
David Wilson and Meghan Hull Jacquin, two OTLA members who represented accident victims whose cases were heard by Reilly during the relevant period, have also initiated a complaint with the Law Society of Ontario about her conduct.
"We encourage the law society to expedite these complaints," Tucker says. "The OTLA has very serious concerns about whether Reilly failed to meet the high ethical and professional standards expected of lawyers under the Rules of Professional Conduct in Ontario."
Tucker notes that while notices have gone out to claimants' lawyers associated with hearings that Reilly adjudicated, it would involve additional legal costs. "The insurance claimants have already incurred substantial legal fees to adjudicate their disputes and will now incur additional legal fees to try to re-litigate them."
OTLA also has concerns about the LAT's policies and procedures regarding adjudicator bias and conflicts of interest. Tucker says her association wants the Ontario Attorney General to investigate the issue and take immediate measures "to ensure consumers who bring disputes before the LAT are adequately protected from adjudicator bias.
"How many more adjudicators are out there who have similar conflicts of interest? Maintaining public confidence in our government process and adjudication of insurance disputes is fundamental," she says.
"Allowing insurers to engage in deceptive practices has a chilling effect and will continue to erode the trust in our justice system. Such seeming blatant disregard for what is right and fair must end, and those adversely affected must be fully compensated."
According to the OTLA, Reilly worked as an adjudicator for the LAT from May 2017 to November 2022. According to the LAT, in May 2022, Reilly applied for the position with Aviva, and a conditional offer was made and accepted in June 2022.
Reilly made 13 decisions between May 2022 and November 2022 involving disputes between individual claimants and their insurance companies. All these decisions favoured insurance companies.
Reilly left the LAT in November 2022 and started to work for Aviva Trial Lawyers in December 2022.
Lawyer Wilson, who represented one of the claimants, wrote to the LAT to raise concern and only then did the LAT even consider it an issue.
Months later, LAT Associate Chair Sara Mintz responded and offered, in June 2023, to reconsider that decision and one other that the OTLA is aware of. But Tucker says the LAT "has put the onus on the claimant to make submissions on whether a new hearing should be ordered, and the applicant bears the cost of requesting a new hearing."
On June 23, the OTLA wrote to the LAT's Mintz urging her to initiate a similar review of all decisions made by Reilly during the relevant period and to initiate a review of decisions made by two other adjudicators who have since left the LAT.
Tucker says the OTLA also wants Mintz to implement policies and procedures for adjudicators that set out the adjudicator's ethical obligations when applying for employment outside the LAT.
She adds that the LAT indicated this week that they have investigated the issue and contacted the Integrity Commissioner to investigate the matter further.
Asked for comment, Aviva sent a statement saying it did not know Reilly continued to hear LAT cases involving Aviva after she had accepted the offer of employment from the insurer. The company says it learned of the matter after the cases before the LAT had been decided. It also says Reilly "is no longer employed with Aviva as of June 22, 2023."
"Based on our knowledge, we believe adjudicator Reilly ought to have recused herself from any matters involving Aviva in the circumstances."
The statement adds that the Aviva employees that worked on and had decision-making roles on the four Aviva cases did not know about Reilly's impending employment with Aviva.
"Aviva is prepared to work with all parties to have the relevant Aviva cases reviewed and, to the extent required, reheard as quickly and efficiently as possible to ensure the integrity of the auto insurance dispute process, and so our customers have confidence in the decisions made."
A media spokesperson for the LAT sent a statement on the requirements for the ethical behaviour of adjudicators, along with all public servants and Order-in-Council appointees. While not commenting specifically on this case, it says it takes the "ethical conduct of its staff and adjudicators very seriously."
It notes that candidates undergo a "rigorous" conflict of interest and criminal background check before being appointed to Tribunals Ontario. Once appointed, adjudicators must adhere to a strict Code of Conduct and conflict of interest rules.
All Tribunals Ontario adjudicators receive training on their ethical obligations during their onboarding process. Among restrictions they must adhere to, they shall not:
Use or attempt to use their position to directly or indirectly benefit themselves or their family;
Allow the prospect of their future employment to affect the performance of their duties detrimentally;
Appear to be giving preferential treatment to a person or entity that could benefit from the adjudicator's involvement; and
Take on employment if it is likely to influence or detrimentally affect the public servant's ability to perform their duties.
The statement goes on to say that "since our training cannot cover every possible set of circumstances, members are expected to exercise their judgment when complying with these rules."
The Code of Conduct imposes the following requirements on adjudicators, including:
Members will act in a transparent and accountable manner regarding their personal and professional actions and should assume that their actions will bear close public scrutiny;
Members will act with honesty, integrity and high ethical standards. Members will not engage in conduct that exploits their position as a member, including advertising in any personal or professional capacity the fact that they are members;
Members will conduct themselves personally and professionally in a manner consistent with the nature of their responsibilities and the maintenance of public confidence in the administration of justice; and
Members will approach every proceeding and every issue arising in a proceeding with an open mind and avoid doing or saying anything that could cause any person to think otherwise.
Also, if adjudicators "have a personal or pecuniary interest that could raise a conflict of interest under the applicable rules. Tribunals Ontario expects its members to exercise their judgement when complying with these rules."