Good recordkeeping can help insurance brokers protect themselves against claims by underinsured clients, according to a Toronto insurance lawyer.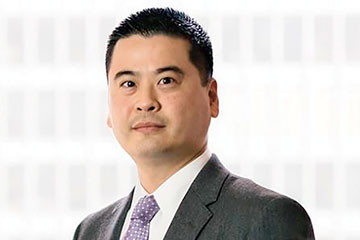 Good recordkeeping can help insurance brokers protect themselves against claims by underinsured clients, according to a Toronto insurance lawyer.
In her Sept. 28 judgment in 2049390 Ontario Inc. v. Leung, Ontario Superior Court Justice Lise Favreau found a commercial insurance broker met her duty of care to an underinsured client, in part because the broker, Doris Leung, testified that it was her usual practice to warn property owners of the need for an accurate valuation assessment at renewal time.
Brian Sunohara, a lawyer with litigation boutique Rogers Partners LLP, says the judge's reliance on Leung's usual practice is encouraging for other brokers who find themselves faced with a negligence lawsuit, but adds that the case may never have made it to trial had she documented her advice in writing.
"One of the lessons that emerges from this case is that brokers should be keeping detailed contemporaneous notes of the advice they provide, and if it's given verbally, then it's a good idea to follow up with written confirmation," says Sunohara, who was not involved in the case himself.
"Often, if there is a problem, it comes up years later, when it's more difficult to remember exactly what happened."
When brokers become the target of a negligence lawsuit, he says they will usually need to show how they met their professional duty by addressing the possibility of any gaps in coverage.
"Brokers need to understand the nature of their client's business, so that they can properly advise of any risks," Sunohara says.
Outside the realm of commercial insurance, he says brokers in personal lines may also need to be aware of the risks of underinsurance.
Recent cuts to accident benefit entitlements have raised fears about the adequacy of auto insurance coverage, particularly for victims left with catastrophic injuries.
In 2016, the most recent significant amendments to the Statutory Accident Benefits Schedule saw the previous Liberal provincial government reduce attendant care and medical and rehabilitation services for catastrophically injured victims from $2 million to $1 million, along with a series of other cuts.
But consumers can still boost their coverage to the old limits by paying an additional premium, says Sunohara.
Lee Akazaki, a partner at Gilbertson Davis LLP who acted for the plaintiff in Leung, says underinsurance in the context of real estate typically arises only in the commercial sector, since most residential home insurance policies offer guaranteed replacement cost coverage.
"It's a much more mass product, so companies do it to attract clients, and also because they don't want to go through the process of getting accurate appraisals done frequently on people's homes," he says.
The Leung case concerned an aging building on Queen St. W. in Toronto owned by James Kan, that was destroyed by fire in 2012.
Kan's insurer determined that the building was underinsured because the estimated $1.6-million cost of rebuilding it was about $450,000 above the policy's building limit.
As a result, it paid out the face value of the policy, instead of helping with the reconstruction.
After an abandoned attempt to rebuild, Kan sued Leung for almost $2 million to cover the insurance shortfall plus lost rent in the years since the fire, alleging she had failed to warn him of the need for sufficient insurance.
According to the decision, Kan claimed the $850,000 building limit on the 2009 policy, acquired with the help of Leung, was based on her suggestion, and that the raised limits in subsequent years were made at his request and to adjust for inflation.
Leung admitted the $850,000 figure came from her $200 per-square-foot "rule of thumb" estimate, but claimed that she told Kan she was not an expert cost consultant, and that he should contact a professional appraiser to get an accurate valuation.
After assessing the evidence of the two key players, Favreau found Kan's "lacked an air of reality," while Leung's was, on balance "more reliable and credible."
Barry Papazian, an insurance litigator who acted for the defendants, says the case essentially boiled down to the issue of credibility, and that he was impressed with Leung's determination throughout the hard-fought case.
"We went to trial reluctantly. She could have shied away, but she stood firm and was very pleased," says Papazian, a founding partner with Toronto firm Papazian Heisey Myers.
"These cases are pretty rare, and it does a good job of providing some guidelines for the industry."
Kan's lawyer Akazaki agrees that the judge's view of the parties was key to the result, but it also forms the basis of his client's appeal of the judgment.
"The impression we had is that the trial judge confused a number of legal issues, and that she was harsh in her assessment of the plaintiff's evidence, while overly lenient in considering the defendant's evidence," he says.