Immigration lawyers say a recent decision by the Supreme Court of Canada drives home the need for criminal defence counsel to bolster their immigration law knowledge in order to properly represent non-citizen clients.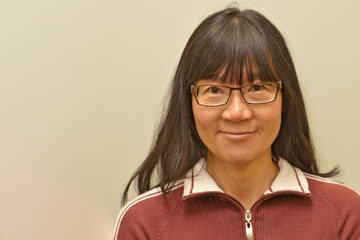 Immigration lawyers say a recent decision by the Supreme Court of Canada drives home the need for criminal defence counsel to bolster their immigration law knowledge in order to properly represent non-citizen clients.
In R. v. Wong, the nation's top court ruled that defendant Wing Wha Wong's guilty plea to a cocaine trafficking charge was uninformed because nobody told him of the significant consequences it would have on his status in Canada.
For Wong, a Chinese citizen and permanent resident of Canada, his conviction and nine-month sentence rendered him inadmissible to Canada under the Immigration and Refugee Protection Act, exposing him to potential deportation proceedings.
Despite finding the guilty plea uninformed, a 4-3 majority of the court nevertheless barred Wong from withdrawing it, concluding that he failed to prove that he would have acted any differently had he known about the immigration impact of his decision.
Avvy Go, co-counsel for the intervenor Metro Toronto Chinese and Southeast Asian Legal Clinic, says she prefers the "modified objective" test endorsed in the minority judgment, which would have allowed Wong to withdraw his plea because there was a "reasonable possibility that a similarly situated reasonable person would have proceeded differently if properly informed."
"The dissent much more clearly sets out how serious immigration consequences are and how important it is for counsel to make sure that accused recognize them before entering a plea," Go says.
She adds that the issue will become more urgent in the coming years if the federal government passes criminal law reforms in Bill C-75, which proposes raising the maximum sentence for summary offences to two years less a day from six months.
Toronto immigration lawyer Jared Will, who acted for the Canadian Council for Refugees, an intervenor in the case, says he would have preferred to see the majority adopt the reasoning of the minority, whose more objective test would have allowed Wong to withdraw his plea in the circumstances.
Still, he says, the decision was an "important step forward in terms of recognizing the importance of immigration consequences in the plea process."
Adds Will, "Overall, it's a good result. The message to the criminal bar is that they must make sure non-citizens are fully informed of the immigration consequences of their guilty pleas."
Despite a concerted education effort by immigration lawyers over the last few years, Lorne Waldman, who acted for the Canadian Association of Refugee Lawyers, another intervenor in the case, says he still gets calls from plenty of non-citizens who realize too late that their guilty plea could lead to deportation from Canada.
"We've given seminars, presentations and written papers to inform the criminal bar about certain unforeseen immigration consequences," says Waldman, principal at Toronto-based immigration and refugee law boutique Waldman and Associates. "One of the first things on your checklist to ask a client is whether or not they are a citizen. If they're not, then you should be immediately cognizant of the fact conviction could have a serious impact on their status."
Waldman says many criminal lawyers do call him for advice or to prepare a formal opinion on the immigration consequences of a guilty plea based on the individual situation of a client.
The problems arise because of s. 36(1) of the IRPA, which deems a permanent resident inadmissible to Canada on the grounds of "serious criminality" if they're convicted of a crime whose maximum sentence is 10 years imprisonment or more or if the conviction resulted in a sentence of at least six months jail time.
Permanent residents are entitled to an admissibility hearing at the Immigration and Refugee Board's Immigration Division, but those sentenced to six months or more lose their right to appeal removal orders issued by the division on humanitarian and compassionate grounds.
After receiving advice about how a guilty plea could impact on a permanent resident's status in Canada, Waldman says, defendants may wish to explore with prosecutors the possibility of a plea to alternative charges or a sentencing structure that minimizes the immigration consequences.
For example, in Tran v. Canada (Public Safety and Emergency Preparedness), another Supreme Court decision released last year, the court ruled that a conditional sentence is not considered a "term of imprisonment" under the inadmissibility provisions of the IRPA.
"You might prefer to take a 12-month conditional sentence as opposed to six months in prison, because it will not lead to deportation," Waldman says.
Will says one simple fix to the situation could be for judges to routinely ask non-citizen defendants whether they have been apprised of the immigration consequences of their plea.
In Wong, the defendant arrived in Canada from China in 1990 following a crackdown on the pro-democracy movement with which he was associated and now lives in B.C. with his wife and daughter, according to the decision.
In 2014, Wong pleaded guilty to a single count of cocaine trafficking following a police sting in which he sold a small amount of the drug to an undercover officer. The sentencing judge handed him a nine-month sentence, taking into account a previous 1994 conviction and his low-level role in the trafficking operation.
Since cocaine trafficking carries a maximum punishment of life in prison, Wong was deemed inadmissible for serious criminality based both on the nature of the charge and his sentence. He learned of his predicament by phone from the Canada Border Services Agency while serving his time in jail.
The B.C. Court of Appeal rejected his request to withdraw his guilty plea on the basis of ineffective assistance of counsel, finding that Wong had failed to show it had resulted in a miscarriage of justice. At the Supreme Court, all seven judges who heard the appeal were satisfied that Wong's guilty plea was uninformed, agreeing that the serious immigration consequences, including his potential deportation, constituted "legally relevant consequences" of the plea.
However, the judges split on the test for setting aside an uninformed plea. The majority decision, issued jointly by Supreme Court justices Michael Moldaver, Clément Gascon and Russell Brown, with Justice Malcolm Rowe concurring, set out a subjective test, requiring the defendant to demonstrate prejudice by submitting an affidavit showing that they would have either pleaded not guilty and gone to trial or pleaded guilty on different terms if they were fully informed.
"Because the original guilty plea is an exercise of the accused's own subjective judgment, it logically follows that the test for withdrawing that plea should also be directed to the accused's subjective judgment," the majority decision reads. "This approach properly balances society's interest in the finality of guilty pleas and fairness to the accused by striking the accused's plea only where he or she would have proceeded differently."
Since Wong's affidavit didn't explicitly state how he would have acted differently, there was no basis to allow him to withdraw the plea, the judges wrote. They did note, however, that his sentencing appeal remains outstanding, and the Crown has conceded that his deportation risk made a sentence of six months less a day appropriate in his case.