Clients find visas approved only to be turned away at the border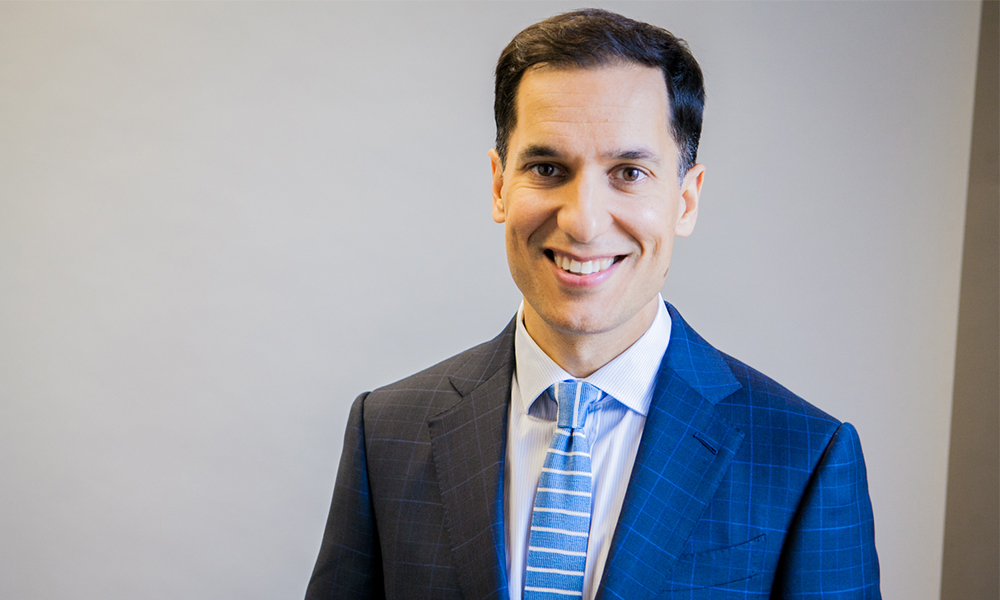 There are still gaps in the guidance offered by the border services and immigration officials — and lawyers and their clients are falling through the cracks, an immigration lawyer says.
"It's in everyone's interest to know the rules. I think lawyers generally, our predisposition is just to understand the rules," says Ravi Jain, chair of the Canadian Bar Association's national Immigration Law section.
"We'd rather not take on a lot of extra clients and retainers if we know a good chunk of them are going to be refused at the border. That's not what we're about. So, we just want to know the rules so that we can advise people on cases we can take and cases we shouldn't, ethically."
It has been nearly two months since the Public Health Agency of Canada advised travellers to avoid all non-essential travel outside of Canada in light of COVID-19. Immigration, Refugees and Citizenship Canada has offered categorical interpretations of the orders in council that followed — but the Canada Border Services Agency has its own interpretation as well, says Jain.
"The biggest challenge right now is with respect to the lack of clarity around the test that foreign nationals have to meet to enter Canada at this time," says Jain.
Jain says that some guidance has seemed straightforward on its face: that Canadians would always be able to come home, even if health measures needed to be taken, for instance.
On March 18, Deputy Prime Minister Chrystia Freeland tweeted: "In response to the ongoing #COVIDー19 pandemic, Canada and the United States are temporarily restricting all non-essential travel across the Canada-U.S. border. Travelers will no longer be permitted to cross the border for recreation or tourism. Trade and essential travel across the border will continue unimpeded. Our supply chains ensure that food, fuel, and life-saving medicines reach people on both sides of the border. Canadians and Americans also cross the border every day to do essential work."
But, in practice, those with valid work permits or special visas approved at the consulate are being told at the border that they fall under non-essential, optional and discretionary travel, says Jain. Previous Immigration department guidance indicated that optional and discretionary was recreation-and-tourism related, he says.
"We started to hear that the border was saying, 'Well, wait a minute, if your work permit's approved, but you don't have a job anymore, you can't come.' Fair enough, but where's the guidance relating to that?" he says.
Another message from border agents heard by Jain: "'If you normally live in Florida, and you're snowbirds and you just want to come here and ride out COVID- 19, you can't come.' Okay, fair enough. But where's the guidance?"
In general, border agents seem to be taking a more narrownarrower approach to admitting incomers, says Jain, citing cases of people who had been turned away from reuniting with a spouse or witnessing the birth of their child.
"To a lot of us, it was just shocking. We still don't have the detailed guidance that we need with respect to how CBSA is interpreting these things," says Jain. "Who should be providing the guidance, which department? And my answer to that is: Both need to provide guidance, because both have a responsibility to interpret the orders in council. Immigration shouldn't be interpreting for the border. And the border shouldn't be revisiting decisions made by visa offices."
Part of the frustration for lawyers, says Jain, is that immigration officials usually provide guidance to border agents on the Immigration and Refugee Act. But the pandemic-related orders in council stem from the Quarantine Act, and is thus being interpreted independently from the immigration legislation.
"It's been frustrating," he says. "Immigration lawyers are used to being able to rely on Immigration guidance with respect to all things immigration-related, including the border."
Jain says that if there is a "test upon a test" for admitting people to Canada, there should be fulsome examples provided by CBSA.
"For foreign workers, is there a test where they have to be engaged with critical infrastructure, safeguarding the food supply, or healthcare workers or researchers in the battle against COVID-19? Does that test exist upon the regular work-permit criteria? I've been asking that question the answer has been no," says Jain.
"Are there some other tests that we don't know about relating to families trying to reunite? And the answer has been no."
Jain says that many border refusals are being challenged, and that as always, lawyers are warning clients that the entry decision happens at the border. But with courts slowly coming online, some lawyers, particularly litigators, are worried that their business may not make it through, he says. There are large swaths of clients who are stuck in limbo, such as international students, who add more than $21 billion to the economy in 2018 alone. Some accommodations have been made for students, says Jain: Options to complete 50 per cent of the school year from their home country, options to keep their post-graduation open work permits in place, and the ability to work full-time in some instances. But some schools are still requiring an actual study permit — issued upon landing in Canada — not just the letter that the permit is approved.
Permanent resident applicants may also be iced out: Many can't complete their biometric submissions, and may face confusing landing rules based on whether they are coming from the United States, he says.
The CBA on Tuesday hosted a question-and-answer session with Marco Mendicino, the Minister of Immigration, Refugees and Citizenship. According to Jain, Mendicino told lawyers that he is committed to sustaining immigration levels and continues to recognize the benefits of economic growth coming from immigrants.
"I think — and the minister agrees — that [immigrants] can be a real engine for growth to get us out of the financial difficulties we're going to have once the [pandemic] is over," says Jain. "If employers need foreign workers, key foreign workers that will help them to sustain their companies, then what's wrong with that, as long as they understand there's a quarantine? Yet, what happened was that the border agents started to take a very different approach, and much more narrow approach."