Some may be negatively impacted, says immigration lawyer Chi-Young Lee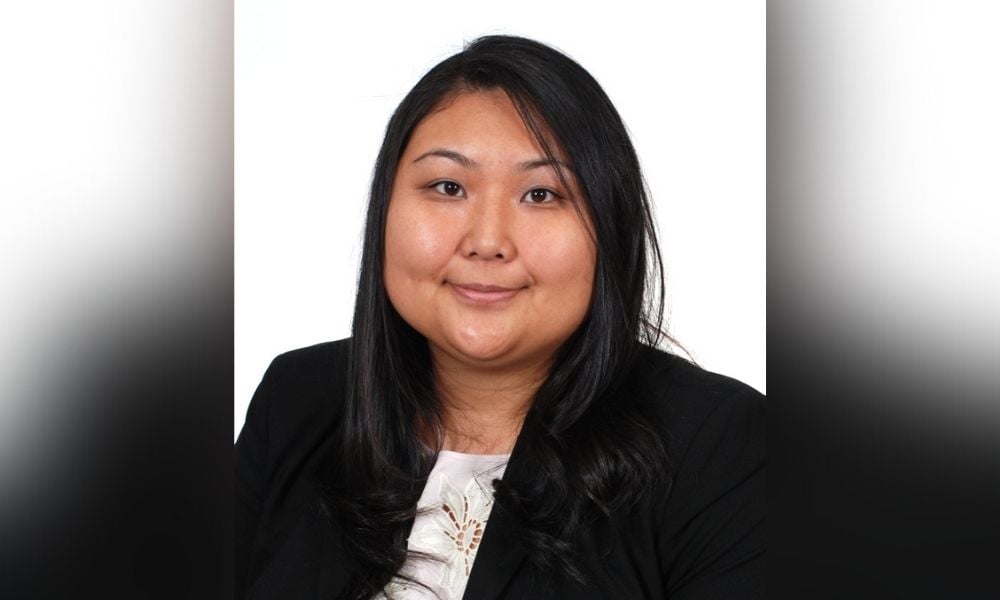 Beginning in 2022, Canada's immigration system will categorize employment requirements based on a new training, education, experience and responsibilities (TEER) system. Chi-Young Lee, an immigration lawyer at Bellissimo Law Group, says managers and professionals with bachelor's degrees are unlikely to be affected because they are typically considered higher TEER. However, the change might negatively affect people with some college education or high school and work experience.
Canada uses a "National Occupational Classification" system to categorize occupations, and the NOC is updated every decade. Lee says Employment and Social Development Canada, which is responsible for federal social programs and the labour market, has often implemented the NOC as an artificial line between high-skill versus low-skill categories. The ESDC has stated that the NOC classification change was made because they determined that the skill levels are confusing.
The ESDC has translated the old NOCs into the new NOC, and Lee says that although there is a correspondence table, there is no information on which TEERs the ESDC will accept for their programs. The former occupational categories were NOC O A, B, C or D. Lee says many applications for federal "Express Entry" programs for permanent residents are for NOC O, A or B candidates, and C and D are ineligible for entry.
According to ESDC website, the TEER system has six categories – TEER category 0, 1, 2, 3, 4, and 5. NOC A used to be composed of professionals with university degrees, and the ESDC has separated it a bit more. "TEER 1 and 2 are a bit different," Lee says.
"TEER 1 has completion of university degree or several years of experience in the occupation and TEER 2 is completion of two or three years of a post-secondary education or having several years of experience in the role."
Lee says the change might impact NOC B candidates which includes people with some college education or high school and work experience like office administrators, administrative assistants and, technical salespeople because if they become categorized as TEER 3, 4 or 5 and get eliminated by the ESDC, they no longer become eligible to apply for permanent residence.
The ESDC could also go the opposite direction, Lee says. "One of the hardest things as practitioners is sometimes individuals come in, and they are sales account managers or salespeople, and these are classified generally as Cs. It could be a very educated job that requires a lot of skill, but it is C so maybe those people will now be captured. It might be a positive thing."
Immigration lawyers are on the edge of their seats waiting to see how the ESDC will implement the TEER system for their permanent resident and temporary foreign worker programs, and Lee says although the NOC changes have created a "buzz," there isn't enough information for immigrants or those looking to migrate to make judgment calls.
She says the changes are crucial for work permits and "Labour Market Impact Assessment," an application made by an employer indicating there are no local candidates for the job.
An LMIA permits employers to bring people into the country, and they must post the position based on a specific NOC code, Lee says. The person must meet the requirements, so it becomes crucial because choosing the correct NOC can make or break an application, she says.
The pandemic has also transferred many employees in brick-and-mortar companies towards more self-employment or contract work. Since March 2020, there have been no draws under the express entry for the "Federal Skilled Worker" program, the only draws being from the "Canadian Experience Class" and the "Provincial Nominations Program," Lee says.
The CEC requires that a person be employed for one year in Canada and does not count self-employment, but the FSW program allows it. So, if a temporary resident graduates and works for six months as an employee but transfers within the last year as a self-employed individual, Lee says they only qualify for the FSW program under the Express Entry and not the CEC.
"They would have been sitting in the pool for the last year and a half, not being selected." Lee says that recognizing self-employment in the CEC is a potential amendment the IRCC [Immigration, Refugees and Citizenship Canada] should consider because they are losing self-employed candidates when deciding to keep people in the country and transition them to permanent residents rather than bringing people from overseas.
The IRCC has until the fall of 2022 to make any changes that could require a legislative process but would most likely propose the changes as a ministry instruction by the government, Lee says.
She says Ontario legislation has also proposed decreasing processing times and removing the requirement of Canadian experience to fast track the accreditation of industry professionals, excluding the health care industry. "You always hear about doctors coming to become cab or Uber drivers and so this is trying to get people accredited here [in Canada] faster to allow them to compete for the positions they originally entered on."
The changes exclude health professionals like doctors and nurses, but "they're hoping to work with them to make that change," Lee says.