Judges say University of Waterloo was obliged to assess the applicant's candidacy 'without recourse to his marks,' or to establish that it would result in undue hardship for it to do so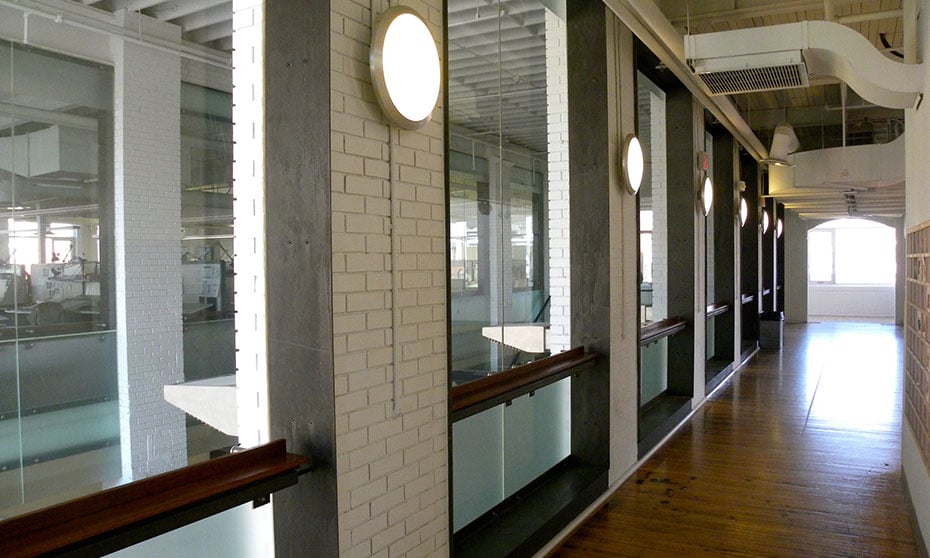 A panel of judges said the University of Waterloo should have assessed an applicant's prospects at the university "without recourse" to his previous grades, which were "the process of an unaccommodated disability."
The Sept. 20 Divisional Court decision, Longueépée v. University of Waterloo, 2019 ONSC 5465, was written by Justice Graeme Mew, with Justices David Corbett and Frederick Myers concurring. Mew allowed Roch Longueépée's application for judicial review and set aside two decisions by the Human Rights Tribunal of Ontario, sending the matter back to the university's admissions committee for consideration "consistent" with the court's decision.
"The Court found the University's admission process created a discriminatory barrier for a student with a disability in Mr. Longueépée's circumstances. It directed the University to develop an admission process that gave him a fair opportunity to demonstrate he was worthy of admission," said David Baker, the lawyer who represented Longueépée.
It may be appealed.
"To be clear, this does not mean that every student who presents with a disability must be assessed without recourse to prior marks," said Mew in the decision. "The circumstances giving rise to this case are unusual."
Longueépée experienced institutional child abuse, and has since been diagnosed as having moderate traumatic brain injury and post-traumatic stress disorder. However, Longueépée hadn't received those diagnoses when he got his GED in 1999 and enrolled In Dalhousie University until 2000. With a D-average of 55 per cent, Longueépée dropped out of Dalhousie. Since then, Longueépée has been involved in significant volunteer work in the field of child abuse, and applied to attend Waterloo in July 2013.
The University of Waterloo had already filled its spots for the year at that time, and had an admission threshold of 63 per cent, including a "grey zone" for accommodating the various "the length and depth" of education of transfer students. Still, Waterloo's registrar accepted Longueépée's information. The Faculty of Arts Admissions Committee — tasked with reviewing applications from individuals who do not meet the stated criteria for admission, but who have identified extenuating circumstances — weighed in.
Because Longueépée was not aware of his disabilities while attending Dalhousie in 1999 and 2000, he had not sought accommodation there. The admissions officer told him that he "ought to have petitioned Dalhousie to revise his grades before applying to Waterloo."
The HRTO found that Waterloo had met its procedural duty to accommodate by considering the applicant's application outside of the normal admissions process because he presented extenuating circumstances.
But Mew disagreed, noting there was an absence of "any indication that the Admissions Committee considered the applicant's volunteer work on behalf of child abuse survivors and reference letters for that work."
"Although I agree with the Adjudicator that Waterloo should not be expected to presume that the applicant would be successful in university merely because his grades were unaccommodated by another university, that conclusion does not absolve Waterloo of the burden of establishing that it did in fact accommodate the applicant," Mew wrote. "Waterloo did not consider an approach that placed no reliance on prior marks, and so cannot now establish that there are no such approaches available, or that such approaches would cause it undue hardship."
While Waterloo's suggestion to seek accommodation from Dalhousie would be reasonable in most cases, Longueépée's case — which was also a Legal Aid test case — was an exception, said Mew in the decision.
"Too much time has passed," Mew wrote. "Aside from Dalhousie noting on Mr. Longueépée's transcript that his marks are a result of unaccommodated disability (a fact already known to Waterloo), it is hard to see what Dalhousie could now do. This is very different, for example, from the student who suffers a medical event during an examination, who should raise this event as soon as reasonably possible thereafter and seek accommodation immediately."