Parkdale Community Legal Services says it may be out of its location on Queen Street West. The organization received a termination notice on Oct. 16 to vacate its lease by Jan. 1, 2019, said Johanna Macdonald, clinic director of Parkdale Community Legal Services.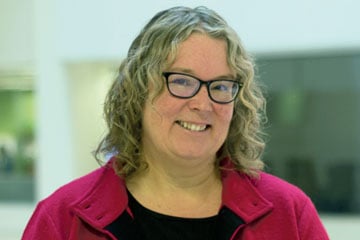 Parkdale Community Legal Services says it may be out of its location on Queen Street West.
The organization received a termination notice on Oct. 16 to vacate its lease by Jan. 1, 2019, said Johanna Macdonald, clinic director of Parkdale Community Legal Services.
Macdonald says the clinic did not know the termination notice was coming and that PCLS had an agreement at one point to move to the third floor of the building from the ground floor.
"We knew that the building was under construction and we had an agreement — and still have an agreement — to remain in the building through that construction period or be compensated if we couldn't operate. So that was an unexpected notice [of termination to vacate the lease]," says Macdonald in a Law Times interview.
"We are certainly open and encouraged that we are speaking with the landlord now on what our options are, based on that agreement."
The future of the clinic is uncertain as it has secured neither an interim nor a permanent new location, but the clinic is working to prevent any service disruptions, says Jayne Mallin, a vice president at Legal Aid Ontario, which funds PCLS.
"We are open to whatever space that can be found on an interim that makes sense," says Mallin. "What we have suggested is we have some allocated space at one of our locations at 55 University Avenue, so we had offered that 2,900-square-foot space free so they wouldn't have to pay rent for that period of time. It's not in Parkdale, and we are aware of that, and it is also not sufficient for the entire student program. So, we also suggested that we would support the clinic to find space in the community . . . whatever that would look like, and we would be prepared to support them in that."
Macdonald, who also spoke at a Nov. 5 community meeting, said that negotiations continue with the landlord regarding the 1266 Queen Street West location, Usher Properties Inc.
Usher Properties Inc. said it was unable to comment on individual tenants for legal and privacy reasons.
The clinic, which says it was established in 1971 by Osgoode Hall Law School as one of the seminal locations in Ontario's community legal clinic systems, provides direct client service, legal representation and public legal information to low-income clients in the Parkdale community, including services in housing, income maintenance and workers rights, says Mallin.
The clinic has 23 staff and 20 students, who provide some of the legal services, she adds.
The clinic is mainly funded by Legal Aid Ontario, and in her speech, Macdonald said the core funder had yet to agree to entering into a long-term lease in the community.
"Our core funder is Legal Aid Ontario," says Macdonald, in an interview with Law Times.
"Right now, we are really hopeful it is able to commit to a long-term leasing that we require as part of our commitment to the community . . . [O]ur relationship with the community is to be responsive to them and to stay rooted there to defend their rights."
Mallin says Legal Aid Ontario funds PCLS for about $2.6 million for the entire program, and there's an additional $100,000 contribution by Osgoode Hall Law School, which pays for the position of academic director.
Mallin says there was a proposal for a lease at another space that would have been available in February 2019, but that would not move forward, which has raised concerns for PCLS.
"There would be a significant build out involved in that move, so we knew a move into that location was not likely until summer or fall," says Mallin. "So rather than rush into a lease — that was going to need a significant buildout cost that we would be required to fund in our current situation — we decided to pause and say, 'Let's move forward with an interim plan.'"
Oriel Varga is an alumnus of the legal clinic who worked there as a law student in 2013.
She was called to the bar but is not practising law while she completes her PhD. She says there has been long-standing pressure to consolidate the space used by legal clinics.
In 2014, there was a proposal to replace 16 Toronto-area clinics with three larger clinics, which faced opposition within the Parkdale community, says Varga.
"Community-based lawyering is something different than something that, say, an individual practitioner would do," says Varga.
"For example, if you have 100 cases of the same thing happening in the neighbourhood, it doesn't really make sense to do individual cases for each one of these 100 people. It makes more sense that the community comes together and strategizes a collective way to address issues: to organize, to face the issues in a more systematic way, whether through legal means or a joint action in the community," says Varga.
The third chapter of the Office of the Auditor General of Ontario 2018 Annual Report, presented to the Legislative Assembly of Ontario on Dec. 5, indicated that 73 per cent of clinics expecting a lease increase in the next two years had not received a commitment from LAO.
The report also said that most clinics do not receive their budgets until about July, which makes it difficult for clinics to plan spending.
LAO said in a statement to Law Times that the organization agrees with, and has already started to address, the recommendations from the auditor general's report.