Distinct from cases about labelling tobacco products, CCLA lawyer says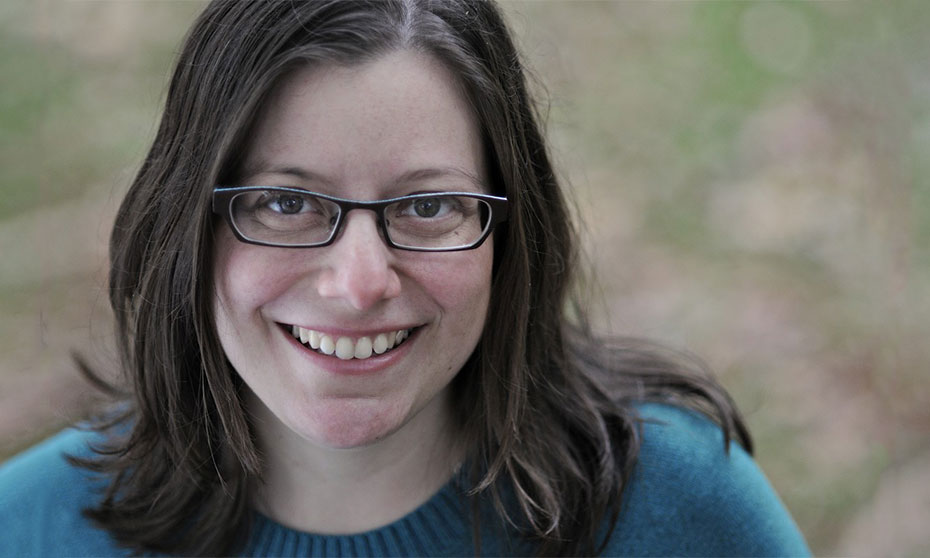 The Canadian Civil Liberties Association's legal challenge of anti-carbon tax gas stickers will focus on freedom of expression, says Cara Zwibel, a lawyer and the director of the CCLA Fundamental Freedoms Program.
The CCLA said on Sept. 4 that it had just filed the challenge, which Zwibel says will be in the Ontario Superior Court.
Gas stations refusing to put mandatory anti-carbon-price stickers on their pumps will face daily fines of $150, a penalty that is at the lower end of the range established by a controversial law Ontario's Progressive Conservatives passed earlier this year.
The province's Chief Justice Lise Maisonneuve set the fine in an order issued on Aug. 28, just two days before the Federal Carbon Tax Transparency Act came into force. The act requires all gas station owners display the blue stickers, which show that the federal carbon tax adds 4.4 cents per litre to the price of gas now, rising to 11 cents a litre in 2022.
Under the act, individuals who refuse to do so face daily fines of up to $500, while the penalty for corporations that repeatedly break the rule could be up to $10,000 a day. It also allows government inspectors to check if gas stations are properly displaying the stickers.
In Ontario, the chief justice sets fines for provincial offences, not politicians as is the case in other provinces.
Although a separate court challenge pits federal and provincial politicians against each other, Zwibel says the only possible relevance of that case is the Ontario Court of Appeal's findings about whether the federal policy amounts to a "tax." She also says the CCLA — a non-partisan group led by former Liberal politician Michael Bryant — is not focused on arguments about whether the fines would be enforced.
Rather, Zwibel says, the CCLA argues that the stickers raise a question of compelled speech, and what is a reasonable violation of the protections of the Canadian Charter of Rights and Freedoms.
"The precedent to establish will be that the government cannot use a law to convey a message on its behalf," she says.
The case is different from other similar cases such as those relating to labelling tobacco products, argues Zwibel.
"With cigarette warnings, there is a political neutrality to the message. It's the political aspect we take issue with here," she says.
Jenessa Crognali, press secretary and issues manager for the Ministry of the Attorney General of Ontario, says the province will respond to the challenge to the legislation.
"Ontario's position is that the Act ensures that consumers are provided with relevant information about the effect of the federal carbon charge on the price of gasoline," says Crognali. "As this matter is before the court, it would be inappropriate to comment further."
With files from Canadian Press