A firefighter's allegation that he was unfairly disciplined for seeking vegan meals while working in British Columbia may force the Human Rights Tribunal of Ontario to articulate whether Ontario's Human Rights Code protects veganism as a creed.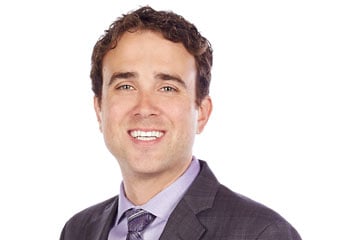 A firefighter's allegation that he was unfairly disciplined for seeking vegan meals while working in British Columbia may force the Human Rights Tribunal of Ontario to articulate whether Ontario's Human Rights Code protects veganism as a creed.
"The issue of whether ethical veganism is a creed or not hasn't been fully heard yet," says Wade Poziomka, a partner at Ross & McBride LLP in Hamilton, Ont., who is representing the applicant.
Adam Knauff, a firefighter with the Ministry of Natural Resources and Forestry, filed a human rights complaint last May alleging he was unfairly disciplined and discriminated against in July 2017 because of ethical veganism, which he describes as his creed.
The ministry told Law Times in an email that it would be inappropriate to comment on an active litigation.
Mediation for the case has not been scheduled, says Poziomka.
Knauff, who has worked for the ministry since 2008, alleges that he did not receive adequate food when he was sent to fight forest fires in Williams Lake, B.C. in July 2017. He arrived on July 16 and was sent home on July 25. He alleges he was sent home after he expressed frustration with the lack of accommodations made for his creed.
Knauff, a crew leader who is often deployed to work outside Ontario, has been an ethical vegan since 1998. His application says he has received vegan food on other deployments, although he does sometimes have to supply his own food.
Knauff says he repeatedly received inadequate meals and his concerns were dismissed from the time he arrived at Williams Lake on July 16 to his dismissal on July 25.
"I faced the greatest opposition I have experienced in regard to obtaining a well-balanced vegan meal, which is absolutely essential in order to permit me to perform the physically demanding role of a forest fire fighter," his application says.
"I felt like it was an attack on my dignity as an individual — as if my requests for adequate meals that were consistent with my belief system were akin to someone who simply did not like the meals they were offered," Knauff writes of the discipline he received.
Knauff's application explains that he embraced veganism because of concerns about animal welfare and the environment, not dietary or health reasons.
"As part of my sincerely held belief system, I fully reject the commodity status of animals," he writes. "A commitment to ethical veganism is, at least for me, an essential element of my personal identity. It guides who I support politically,and what government policies I endorse, among other things. To me, veganism is not a 'preference' or a trendy fad; it is a commitment to a way of life and a strongly held belief system that impacts my decisions on a daily, if not hourly, basis."
Other human rights cases have alleged discrimination in various contexts because of ethical veganism as a creed. These have often been dismissed, sometimes because the tribunal found the cases were likely to be unsuccessful, even if ethical veganism were a creed. But the tribunal has not said definitively if ethical veganism can be considered a creed.
The Ontario Human Rights Code lists "creed" as a prohibited ground separate from religion, but it does not define the term. Not all human rights codes in Canada include creed. Others define it. The Saskatchewan Human Rights Code defines "creed" as a "religious creed."
Knauff says he addressed his concerns about his dietary needs to his supervisor several times, spoke with chefs and had tofu purchased for his meals. He never was served tofu, his application says. Williams Lake was evacuated while he was there, limiting vegan options available outside the camp. Knauff says the lack of protein affected his job, especially as he often worked between 14 and 16 hours a day.
He increasingly felt groggy and exhausted.

"I also became increasingly concerned about my ability to safely do my job," his application says. "Much of my position as a crew leader involved making quick decisions, which could have immediate safety implications for me and my crew."
The Ontario Human Rights Commission provides five criteria to help assess if a belief system is a creed. These include if the belief is: freely, sincerely and deeply held; integrally linked to a person's self-definition and spiritual fulfillment; a particular, comprehensive and overarching belief system that governs one's conduct and practices; addresses ultimate questions of human existence, including questions about the meaning of life, death and the existence or non-existence of a creator, and if it has a connection to an organization or community that has a shared belief system.
Camille Labchuk, an animal rights lawyer in Ottawa, says people become vegans for many reasons, and some would find justification for veganism in organized religions. Even without a religious context, ethical veganism can be considered a creed, she says.
"I think it's fair to say that ethical veganism is an ethical lens through which [vegans] see the world," she says. "This idea of doing no harm to others, particularly animals, extends to actions in all areas of their lives."
Labchuk is the executive director of Animal Justice, an animal rights organization that is aware of this case.
"I think it's important for people who are ethical vegans to have certainty over whether their beliefs are protected," she says.
Knauff's application acknowledges his veganism isn't founded in organized religion.
"My comprehensive belief system is grounded not in scripture but in an ethical and moral code that I have adopted that governs my interactions with other humans and all living beings and which goes to the very core of who I am and how I act on a day-to-day basis," he writes.
Suzana Gartner, founder of Gartner & Associates in Toronto, says she hopes cases like this "help bring veganism to the forefront as a way of life and a philosophy for someone." Gartner, a vegan herself, practises animal law. Her cases often deal with animal protection, and she has not defended animal rights activists. But she says she can see connections between animal rights and human rights, citing studies that indicate connections between people who abuse animals and those that commit domestic violence.
Poziomka says animal rights and human rights can be "interconnected."
"I think some people want to protect animals because of their creed or their sincerely held beliefs," he says. "I think in some cases, creed and animal protection go hand in hand."