Several Ontario municipalities seeking to ban the public display of Confederate flags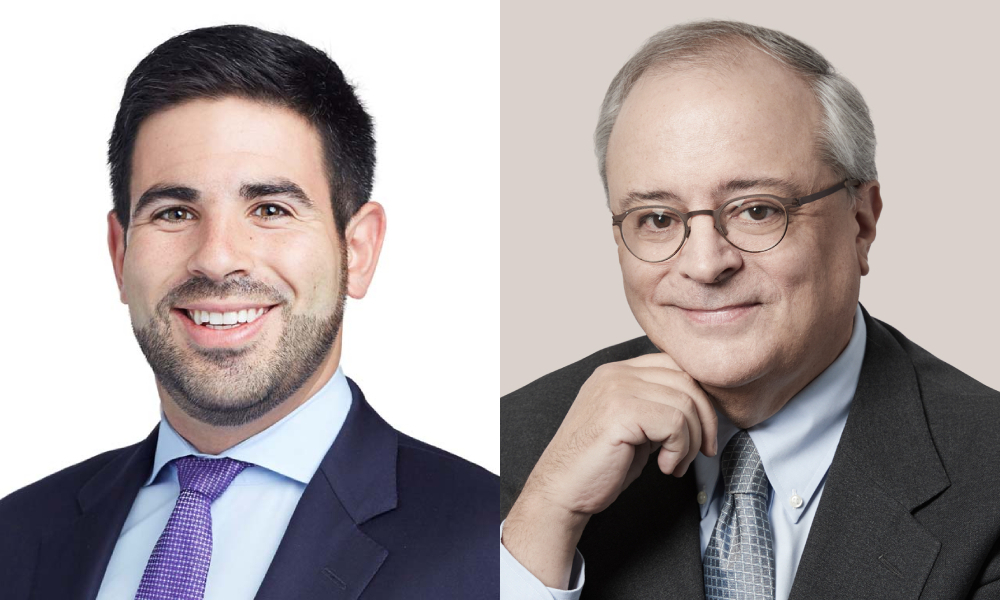 The Collingwood, Ont. Town Council would like to see Canada's hate speech laws expanded to include hateful symbols. The town is among a number of other municipalities in the province which are responding to requests from residents to ban the public display of the Confederate flag.
Collingwood's initiative began with an online petition, which attracted more than 35,000 signatures, calling on the town to pass a bylaw banning the flag, reported Collingwood Connection. Last September, after a local business owner and developer made the same request, Stratford, Ont.'s city council voted unanimously to petition Prime Minister Justin Trudeau, Premier Doug Ford and the city's local MP and MPP to make flying the flag a hate crime, according to the Stratford Beacon Herald. In June 2020, the Township of Clearview also received a request to develop a by-law prohibiting the flag, but then sought a legal opinion on their options and learned the town lacked jurisdiction for that kind of rule.
"I'm not surprised that this has been picking up steam across a bunch of municipalities," says Jacob Polowin, a municipal law lawyer at Gowling WLG in Ottawa. "It's obviously an important issue."
Though flying the Confederate flag is "a symbol of hate," municipalities do not have the power to prevent residents from doing it, he says. Municipalities are "creatures of statute" and unlike the federal and provincial levels of government, do not exist in the Constitution, he says.
Municipal power is defined by the province and while cities and towns can make bylaws about transportation, waste management and public utilities, criminal law is not within their sphere of jurisdiction.
"Even though their powers are to be interpreted broadly, the regulation of hate speech, in my view, does not fall under that the powers that are enumerated in the Municipal Act," says Polowin.
Flying a flag also falls within the range of expressive activity that is protected under s. 2(b) of the Charter, he says. The best bet for a municipal government is to call on Ottawa to amend s. 319 of the Criminal Code, says Polowin. And that is what Collingwood is doing.
Collingwood's council proposed a resolution to the Federation of Canadian Municipalities (FCM), to lobby the Federal Government to produce legislation to "clarify and strengthen the definition of hate speech, including explicit recognition of the psychological harm that can be caused by hateful symbols."
On March 16, Collingwood's Town Council announced that the FCM had considered the proposal at its bi-annual board of directors meeting. The FCM decided it would send the resolution to its annual general meeting in June. The FCM represents more than 2,000 municipalities, which contain over 90 per cent of the Canadian population.
"It has always been a challenge for Canadian law to reconcile a commitment to free expression, which requires tolerance for a very wide range of views, with the law's recognition that it has a fundamental purpose of protecting human dignity," says Peter Downard, a senior litigator at Fasken, who is an expert in defamation law and hate speech.
"In Canadian courts this has resulted in a fairly narrow definition of prohibited hate speech," he says.
As Collingwood and other municipalities seek to expand that narrow definition, Downard says people are "quite right to be vigilant" against attacks on human dignity. Canada has recently been witnessing an era in which U.S. politics has given hate a bigger platform and government leaders are stirring up prejudice, which necessarily creates a "spill-over impact" in Canadian culture, he says.
"This is the latest chapter in a long debate. It's responsive to events of recent times and what's inevitably going to happen is that a balance between free speech and human dignity will be struck," he says. "It might be a slightly different balance that has been struck in the past. One suspects a balance more protective of vulnerable individuals, but we'll have to see how the democratic process plays out."
"The other side of all this, though, is that we pride ourselves on being a democracy, in which people can express opinions and beliefs that are maybe wrong, maybe unreasonable, maybe prejudiced. In a free country, we have to tolerate speech of that nature… Where do we draw the line? And that's essentially a democratic debate, because at the core of this are two central democratic values: the value placed on free speech and the value on protecting human dignity."