When Cindy Wasser welcomed the first of her two daughters into the world in 2008, it transformed not only her personal life but her professional one, too.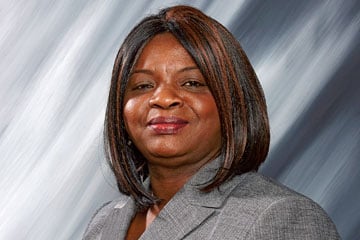 When Cindy Wasser welcomed the first of her two daughters into the world in 2008, it transformed not only her personal life but her professional one, too.
The girls were born with the help of an egg donor and a pair of gestational surrogates, but the process of getting there affected Wasser so strongly that it inspired her to bring down the curtain on a two-decade career at the criminal defence bar and begin a second act in the developing world of fertility law.
"I went through hell on that first journey," Wasser says.
As founder of Toronto-based Hope Springs Fertility Law, she now helps prospective intended parents, donors, surrogates and doctors navigate the confusing state of Canada's laws governing reproductive issues, including the federal Assisted Human Reproduction Act.
"When I became aware of the legislation, I was really quite stunned by how poorly drafted it was. There was a real need for reform, and I've spent the last nine or 10 years trying to make changes," Wasser says.
The AHRA was gutted following a December 2010 Supreme Court of Canada ruling that the law strayed into provincial territory, and Wasser says jurisdictions such as B.C. and Ontario have had success filling some of the gaps left by the federal regime.
"In Ontario and B.C, there have been huge strides in terms of recognizing the intended parents on birth certificates. Nobody cares anymore if you're biologically related or not, as long as you've got a contract and the surrogate has had independent legal advice," she says. "I deal with hospitals every day, and it's beautiful to see the intended parents treated the same as any other, with their hospital bracelets and carrying their babies around with them."
Sara Cohen, who developed her fascination with the area during law school before founding Fertility Law Canada in 2011, says there have been some hiccups along the way. For example, the 2016 passage of Ontario's All Families Are Equal Act created a seven-day waiting period for surrogates to revoke their consent after giving birth, during which time they share decision-making responsibility for the child with the intended parents.
The change was "awkward and unnecessary," Cohen says, because most arrangements in the province involve gestational surrogates, where both the egg and sperm are donated, as opposed to traditional surrogacy, where the surrogate's own egg is fertilized with donated sperm.
"It's just not a realistic fear that a gestational surrogate will want to keep the baby, so maybe they could have differentiated more between gestational and traditional surrogacy," Cohen explains. "There are certainly things I don't love about that law, but, overall, it's good legislation."
However, Cohen says she can't say the same about the AHRA. Despite societal advances in attitudes to reproductive technology, Cohen says, the act has failed to keep up, and it remains troubled by one of its central features: prohibitions on payments to surrogates for carrying a child, as well as for eggs or sperm donation.
The bans are backed by the might of the criminal law, with breaches potentially punishable by a 10-year prison sentence plus a fine for up to $500,000.
While surrogate expenses can be reimbursed under the act, in the 14 years since it received royal assent, regulations have never been enacted to provide guidance on what constitutes a reasonable expense.
Cohen and Wasser are among a number of fertility lawyers who have backed a private member's bill introduced in May by Liberal MP Anthony Housefather that would decriminalize payments to surrogates.
"A decade in jail and a $500,000 fine is like a sentence you would give to a terrorist," Wasser says.
And while she admits it's unlikely anyone would ever be charged over minor gifts from intended parents to a surrogate, Wasser spends a good chunk of her time warning clients about the potential criminal consequences for sending flowers, birthday presents or other more substantial items to their surrogate.
"It feels terrible, but I can't tell them not to worry about it, because I don't know if there's some crazy police officer out there who might show up at their door," Wasser says.
"I'm sure the Crown prosecutors would put the kibosh on it, but, in the meantime, who's going to pay the legal fees and calm them down?"
Cohen says the ban on payment for egg and sperm donations has dried up the supply of both in Canada, with just one sperm bank remaining in the country, compared with around 20 that were in existence before the AHRA's implementation in 2004.
Without the ability to pay, she says, the single Canadian sperm bank can only attract between 20 and 40 donors per year, with the result that almost all assisted reproduction in this country occurs using sperm imported from abroad, where it is collected out of the reach of Canadian regulators.
"The purpose of the AHRA was to protect children born through assisted human reproduction, as well as donors and surrogates. But these criminal prohibitions are hurting them, not helping them," Cohen says.
Scrapping criminal sanctions doesn't have to mean surrogacy turns into the Wild West, according to Wasser, who says provinces are best placed to devise their own regulations for determining acceptable payments and more suitable penalties for transgressions.
"It should be regulated by provinces as a health matter, in the same way as they do for organ donation. Each province has a better idea of what its own people need," Wasser says.
If provinces are allowed to act, Cohen says, it could also help regularize the position of surrogacy agencies in the system.
Until now, she says, they have been operating on shaky ground because of the uncertainty over the legitimacy of payments related to surrogacy.
"Agencies have an important role to play in educating and assisting all parties. When you have someone walking you through the process, it's very helpful," Cohen says. "Some are wonderful, but others are considerably less than wonderful, and I think provinces should be able to step in to license and regulate them."
"Right now, there's little incentive for anyone to bring their concerns to the attention of authorities when it's not clear if they broke the law by paying the agency," she adds.
Toronto lawyer Joan Manafa, who acts in fertility matters as part of her family law practice, says the criminal sanctions are a "paternalistic" relic of outdated attitudes to surrogacy.
"I believe that women should be free to choose to do it for altruistic reasons or to get paid for putting their bodies through hell for nine months," she says. "Our laws must evolve as our society evolves. Whatever concerns people may have about exploitation of women could be adequately dealt with appropriate regulation, which would better protect both surrogates and intended parents."
Manafa suggests surrogates should be paid at least $50,000 to carry a child, or more if twins are involved.
"The fertility industry is highly lucrative for doctors, fertility clinics, lawyers and matchmakers," she says. "The only ones that don't make money are the surrogates, and yet, they are the lifeblood in the fertility business. They are the ones that sacrifice the most."