Revisiting divorce agreements, disputes over in-person versus online school among main issues: lawyers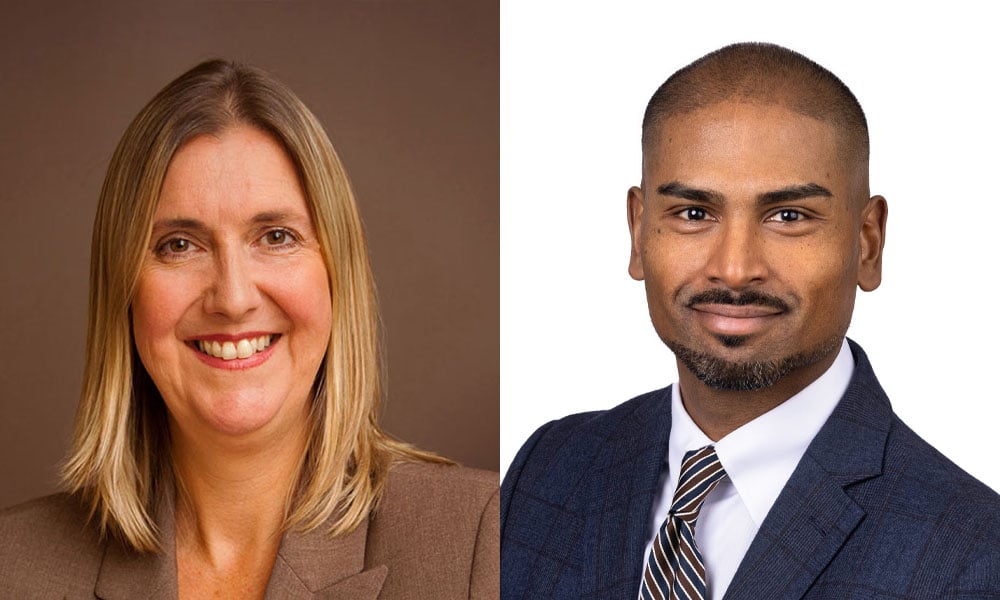 The COVID pandemic continues to drive family law work, with motions to change agreements because of shifting circumstances, disputes over in-person versus online learning and the acceleration of divorce among the leading trends.
Because of the uncertainty COVID has created for families, clients are looking to revisit divorce agreements to change parenting arrangements, spousal and child support, debt collection and to provide for relocation, says Kevin Caspersz, a family law lawyer at Shulman & Partners LLP.
"A lot of these agreements were made prior to COVID-19," he says. "It's not a situation that was considered when these agreements were negotiated. So, it's really just thrown a loop into the terms that some people were operating under for a long period of time in accordance with their agreements."
"We are seeing a lot of motions to change because of loss of income," says Frankie Wood, partner at Wood Gold LLP. "People are coming in looking to change support provisions because they've lost their employment due to the pandemic.
"We're also seeing an awful lot of clients who are dealing with a large variety of issues around COVID."
The Ontario government announced Wednesday that all elementary and high school students will be able to attend school in-person, five days a week, come September. Remote learning will be an option for those who are uncomfortable returning to the classroom.
Wood, who is former chair of the Family Law Section of the Ontario Bar Association, has dealt with many clients in dispute over whether their children will attend school in-person or online. Many parents have also been fighting over how wide their social bubble should be and whether it is safe to take the kids on vacation.
"I found people who are already in a lot of conflict with one another and have had not been able to resolve conflicts well in the past, a lot of the issues that come up with COVID are just one more thing for them to be arguing about and leading to more conflict," she says.
As they become available for younger people, Wood predicts an imminent rise in parental disputes over vaccinations. While she has not seen any COVID-vaccine-specific court decisions, a recent decision dealing with vaccines, generally, indicated that, absent any special circumstance concerning the child, courts will differ to the government's approval of the vaccines.
Courts have also tended to defer to the government in disputes over in-person versus online learning, she says.
"If the provincial government is saying in-person learning is safe, then absent a particular circumstance that makes that child particularly vulnerable, the courts are generally going to go in that direction."
The pandemic has magnified marital tensions, whether from financial insecurity or the result of being at home together 24-7, and this has led to Wood seeing a "significant increase" in the number of divorces.
"If you already have a tense or difficult relationship, that's going to accelerate the rate at which those relationships just ultimately fail," she says.
While Caspersz says he would not say he has seen more divorces as the result of COVID, he has noticed the pandemic has accelerated them.
"You'll have a circumstance where the parties clearly had problems. They were probably going to end up at divorce in some point. And the circumstances that they were thrown into as a result of COVID-19 simply accelerated that."