Divorcing pet owners are better off steering clear of court if they want to explore some form of shared custody for cats and dogs post-separation, family lawyers say.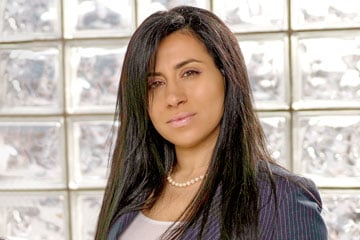 Divorcing pet owners are better off steering clear of court if they want to explore some form of shared custody for cats and dogs post-separation, family lawyers say.
Markham, Ont. family lawyer Anna Troitschanski says she sometimes struggles to break the news to clients that pets are considered personal property when it comes to the law.
She says it's distasteful to many of them that, in a divorce, animals go in the same category with the car, the dishwasher or any other furniture.
"The bonds people have with pets these days are very, very strong, and many will compare them to children. They're very much part of the family, and people are concerned about what will happen to them," Troitschanski says.
"It can be tough to tell them that the court won't even address the idea of custody or access requests," she adds, explaining that the Court of Appeal set the tone in its 2005 judgement in Warnica v. Gering, ruling that a motion judge was within his rights to dismiss a request for a custody order concerning a dog because the case was "a waste of time, a nuisance or an abuse of the court's process," under paragraph 16(12)(c)(iv) of the Family Rules.
"I generally recommend people try to negotiate a settlement, because you have a lot more control over that than taking it to court," Troitschanski says.
Lex Arbesman, a family lawyer with Toronto firm Arbesman Hamilton LLP, says people may not agree with the "blunt" approach the law takes to family pets, but he understands why judges are reluctant to engage in more nuanced assessment of ownership or the best interests of the animal.
"The family justice system is very busy, and judges are dealing with some very heavy issues," he says. "This is one of those problems where they hope people can work out some sort of deal between themselves without using precious court time."
In 2016, Saskatchewan Queen's Bench Justice Richard Danyliuk echoed those sentiments when he declined to take a "custody approach" to the fate of the family dogs in the case of Henderson v. Henderson.
In the context of an overwhelmed family and child welfare justice system, Danyliuk said, it would be "wasteful" to "consume scarce judicial resources with this matter."
Labelling her estranged husband a "cat person," the wife in the case wanted the two dogs they owned together to live with her, but she was willing to grant him limited access on agreed visiting days.
The husband, on the other hand, was content to keep either one of the dogs, allowing his former wife the opportunity to pick first which one she wanted.
But Danyliuk refused to go along: "After all is said and done, a dog is a dog.
"At law it is property, a domesticated animal that is owned," he wrote, urging the two sides to resolve the matter without the need for a trial.
More recently, Newfoundland and Labrador Appeal Court Justice Lois Hoegg proved a more receptive audience to a woman's argument that she was joint owner of a dog, despite the fact that her former boyfriend had arranged and paid for its purchase, as well as most of its expenses.
While two of her appeal court colleagues delivered a more traditional property law determination in favour of the boyfriend in their decision in Baker v. Harmina, Hoegg proposed a unique test for the ownership of animals that takes into account which person was the pet's primary caregiver.
"The ownership of a dog is a more complex and nuanced question than the ownership of, say, a bicycle," Hoegg wrote in her dissenting judgment, which would have declared the woman co-owner of the dog and ordered her former boyfriend to relinquish his interest in the pet to her.
Vaughan, Ont. family lawyer Avery Zeidman says the threat of court intervention is usually enough to force separating spouses into dialogue with the aim of reaching a negotiated settlement over pet custody.
"Courts don't want to order shared-custody type arrangements, but they are empowered to order the sale of jointly held property and division of the proceeds," he explains.
He says the strength of a party's negotiating position is often dictated by the likelihood a court would ultimately grant them ownership of the pet.
"If you got it from a breeder or as a rescue and signed papers as the owner or if you can produce a receipt showing you paid for it, that puts you in a good position," Zeidman says.
"When the ownership is less clear, parties are more willing to potentially compromise and look at who's primarily responsible for the pet."
Ottawa lawyer James Anderson says parties may be able to avoid at least some of the strife that comes with pet custody disputes by turning their minds to the issue of ownership and post-separation residence when they purchase an animal.
"You could have a standalone contract or pet prenup that describes an agreement to share the vet bills and other expenses associated with the animal and an intention for the animal to live one week on and one week off with each of the parties," he says.
"I haven't seen a case like that, but I think the court would be more inclined to look at it than if there was no contract at all and the only thing is a line in the divorce application saying you want the dog."