LSO recently concluded a consultation on licensing non-lawyer family legal service providers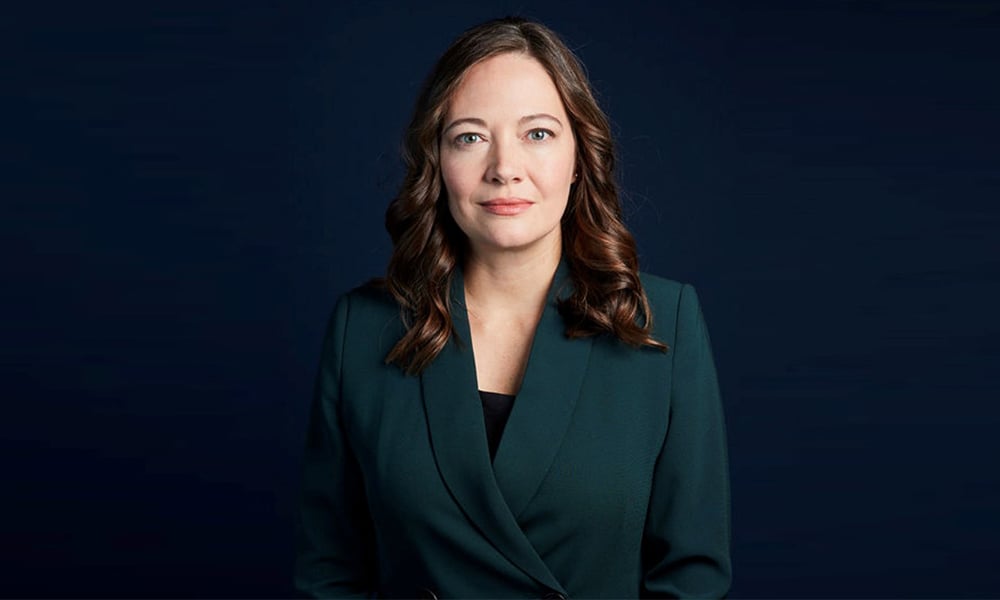 The Advocates' Society is calling on the Law Society of Ontario to pursue systemic changes which streamline and simplify family law proceedings and facilitate easier access to lawyers for Ontarians, rather than creating a new license for non-lawyer family legal service providers.
The Advocates' Society is responding to an invitation, from the Law Society's Access to Justice Committee, to comment on the proposed licensing model for family legal service providers. The Law Society said it is exploring ways to confront the acute access-to-justice deficit in family law, where around 60 per cent of those who show up to family court are without legal representation.
The Advocates' Society argues that it is not clear that the proposed family legal service providers would be accessible to currently unrepresented litigants, and that even with enhanced training programs, there will still be a significant gap in formal and experiential training between paralegals and lawyers. Rather than creating a license for family legal service providers, the Law Society should "promote and expand" existing initiatives working to close the access-to-justice gap in family law, said the Advocates' Society.
"There are many fantastic family law programs increasing access to justice for Ontarians, some of which have only recently started," says Sheila Gibb, partner at Epstein Cole LLP and member of the Advocates' Society board of directors. "We would like to see the Law Society focus its resources and support on these family law programs."
The Advocates' Society submission lists 16 initiatives in the province it says are better placed to enhance access to family legal services, including student legal clinics, alternative dispute resolution, CLEO Connect, the National Self-Represented Litigants Project and Metro Toronto Family Law Services, among others.
Many family lawyers are also offering low or sliding-scale rates and limited-scope or issue-by-issue services, says Gibb. The Family Law Limited Scope Services Project is a new program aimed at educating people about the affordable service models available.
"The problem is that many people are unaware of these options," she says. "… We encourage the Law Society to help expand the reach of this program."
The Law Society needs to bolster the programs currently available with a "broad education campaign" and a centralized online public resource, said the Advocates' Society's submission. The Unified Family Court must be expanded, family-court processes should be reformed and simplified and funding for Legal Aid Ontario should be increased, said the submission.
Law Society spokesperson Jennifer Wing says the Law Society has long asserted that paralegals "play an important role in increasing access to justice." The consultation period closed Nov. 30 and the feedback from licensees, stakeholders, partners and the public will help the Law Society assess the proposed framework and its potential effectiveness in improving access to justice in family law services, she says.
"At this point in time, the LSO has not endorsed a position on the proposed FLSP licence. We look forward to analyzing the findings gathered through the Call for Comment and additional research that is currently underway," says Wing. "After detailed review, the results of the consultation will be presented to the A2J Committee which will make recommendations to Convocation regarding the FLSP licence."
The Toronto Lawyers Association responded to the consultation in November. The TLA suggested expanding the Unified Family Law Court, increasing the UFC's subsidized mediation, implementing a levy on lawyer licenses to fund family law services, as well as harnessing of artificial intelligence in delivering family services and other technical changes such as "internet-based law firms."
The consultation stems from the Family Legal Services Review, undertaken by Justice Annemarie Bonkalo in 2016. The Bonkalo report found that 57 per cent of those appearing in family court were without legal representation. Bonkalo also delivered statistics which showed that self-reps fared worse in these proceedings than those with legal representation.
Among the report's recommendations was creating a special license for paralegals to provide certain types of family legal services.
But Gibb says that the proposed family legal service providers do not represent a viable option for increasing access to justice, because they would not be providing "free or low-cost services." The Advocates' Society contacted paralegals around Ontario and canvassed its task force members and other family law practitioners to come up with a sample of hourly rates for paralegals, which range from $100 to $295. Toronto's sample showed rates between $150 and $295.
"Ontarians in need of access to justice cannot afford to pay those kinds of hourly rates," says Gibb.
In its consultation paper, the Law Society said that there is no relevant data that allows for a comparison between what lawyers charge and what paralegals would charge for family law services, but paralegals may be able to offer services in "varied and alternative" formats. Paralegals charge lower hourly rates than lawyers, occasionally accept flat fees and are more likely to charge block fees for various steps within a matter, said the paper. The Law Society said its consultation would include surveys, focus groups and the collection of additional information on paralegal and lawyer fee rates and models.
The consultation paper set out a proposed scope of permissible activities for family legal service providers. Their scope would include giving legal advice, drafting legal documents, representing clients in court or before an adjudicative body and negotiating legal interests or rights. Family legal service providers will be allowed to provide these services in divorces, parenting orders and decision-making on custody and access, child and spousal support, contempt/enforcement of orders, change of name applications and division of property.
The Law Society does not want paralegals providing services in matters involving income determination, third-party experts or valuators, relocation or cohabitation agreements and marriage contracts. Also out of scope are circumstances involving a client under 18-years-old, child protection matters, adoptions, declarations of parentage, appeals or motions for leave to appeal, reproductive/fertility law issues, matters overlapping with an out-of-scope area under By-Law 4 and where legal issues or assets are outside of Ontario.
The Law Society estimates that the training program for family legal service providers be at least six-to-eight months, with 20 instructional hours per week. Other components of licensure may include prerequisite experience, a field placement, a licensing exam, mandatory professional liability insurance and continuing competence, said the consultation paper.