Now that the Law Society of Upper Canada has committed to opening some parts of family law to paralegals, practitioners are warning against letting paralegals offer legal services in the area without lawyers' supervision.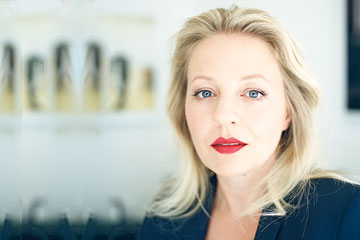 Now that the Law Society of Upper Canada has committed to opening some parts of family law to paralegals, practitioners are warning against letting paralegals offer legal services in the area without lawyers' supervision.
The Law Society of Upper Canada's governing body approved a proposal at its December meeting to create a new licence for paralegals that would train them in some aspects of family law such as form completion, uncontested divorces and motions to change.
The proposal was part of an action plan in response to a report conducted by Justice Annemarie Bonkalo that sought ways to provide greater access to justice for the large number of self-represented litigants in Ontario's family courts.
Bencher Howard Goldblatt, chairman of the LSUC's access to justice committee, says going forward the law society will be "moving cautiously" and engaging with specialists to identify the parameters of the details of the plan going forward. He says there will be ongoing consultation with family lawyers and other stakeholders.
"It's more important to get it done right than to get it done quickly," he says.
Some family lawyers say they have serious concerns about whether the law society plan will eventually allow paralegals to practice without the supervision of a lawyer.
Heather Hansen, a partner with Martha McCarthy & Company LLP, says she would not support letting paralegals offer legal services in family law if they are unsupervised.
"I think that this is a genuine effort to respond to a need and there are elements of this strategy that should be part of our system, but they need to be integrated, thought out and there needs to be consultation," she says. "And they have to be supervised."
Goldblatt says at this stage the law society is not ruling anything out.
"We're not going into this by saying this is an absolute yes or this is an absolute no," he says. "We're looking at the areas that we need to work towards and we'll be doing what needs to be done in order to meet whatever needs we identify."
Other steps in the action plan included assessing what additional family legal services by paralegals are in the public interest and considering experiential training for law students. The law society will also continue to support the expanded use of unbundled services and legal coaching.
Though some benchers asked that the vote on the paralegal new licence proposal be delayed a month, until January Convocation, so that more consultation could be done, the action plan was approved by a show of hands with two votes against and a handful of abstentions.
Bonkalo's mandate included identifying service providers, other than lawyers, who may be capable of providing legal services and legal services that could improve access to justice in addition to those provided by lawyers. She was also tasked with making recommendations about what procedures, mechanisms, training and safeguards would be needed to facilitate legal service providers other than lawyers to offer family law services to the public.
Following consultation papers, written submissions from the public with their input, over 25 meetings with the various stakeholders and input from an advisory body, Bonkalo's report was released in March. The law society then received more than 160 submissions from individuals and organizations in the subsequent consultation period that ended in May.
Bonkalo's report contained 21 recommendations aimed at making it easier for families to access the legal system.
The review called on the provincial government and Legal Aid Ontario to ensure continued funding to student programs and recommended that the law society should support expanding the use of unbundled services.
Statistics from the Family Court Branch, Superior Court of Justice and Ontario Court of Justice show that more than 57 per cent of people in the province — just over 21,000 Ontarians — who went to family court in 2014-15 were unrepresented.
Bonkalo found that allowing legal service providers other than lawyers to provide assistance in family law matters would increase access to justice. She recommended paralegals be allowed to represent clients in matters concerning custody, access, simple child support cases, restraining orders, enforcement and joint divorces without property and that a special licence should be created to enable them to deliver these services.
Bonkalo acknowledged in the report that this was a controversial recommendation, and while many of her recommendations were accepted as sound and sensible to implement, the paralegal aspect has caused much debate in the legal profession as some family law lawyers argued their work is too complex for paralegals, and that adding them into the marketplace would do little to help the access to justice problems in the family law area.
The dynamics between parties in family law are almost always complicated, lawyers say. It can very often involve giving strategic advice and providing a lot more than just filling out forms.
Other members of the family law bar argued the issue is the broken court system, and still more contend Bonkalo's recommendations were construed too narrowly and therefore there was no room for true transformative change.
Jacqueline Mills, a certified specialist in family law, says paralegals simply do not have the necessary education to practice in family law.
"I think it's sort of like the difference between being a book keeper and an accountant or a nurse and a doctor," she says. "I think the law society is just looking for an easy public fix, but people are going to be injured by this. They're going to be harmed."
She adds she hopes the law society's model will be to encourage lawyers to train paralegals so that they have the background and supervision they need.
While the intention of the action plan is to create access to justice, family lawyers are also worried that the law society is drawing parallels between family law and the criminal system.
"There are a lot of very significant distinctions between family law and criminal law that need to be thought through and managed in terms of what the implementation will look like," Hansen says.
At their December meeting, benchers also approved a proposal that paralegals should be recognized as officers of the court in every court in which they are authorized to provide legal services in Ontario.