Contest mechanics violates prohibition against paying or accepting bounty, they argue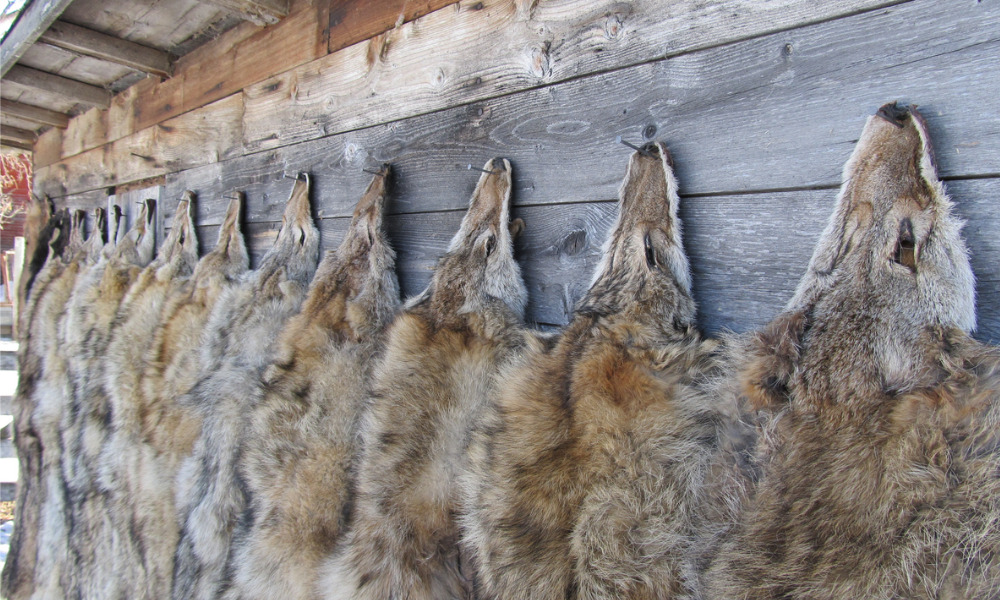 Wildlife advocacy groups Coyote Watch Canada and Animal Justice have filed an application for investigation under Ontario's Environmental Bill of Rights. The statute allows Ontarians to request an investigation for the violation of an environmental law.
In this case, the two groups requested the Minister of Natural Resources and Forestry examine a coyote-hunting competition held by Chesher's Outdoor Store in Belleville each year. Coyote Watch Canada and Animal Justice reported that every February, the hunting store awarded a cash prize worth thousands of dollars to participants who killed and brought in the largest coyotes. Both wildlife advocacy groups pointed out that this violated Ontario's law against paying or accepting a bounty.
In January, the hunting store posted the rules for its coyote-hunting contest on its Facebook page, announcing that it would award approximately $2,500 in cash and merchandise prizes to the winners who themselves shot and brought in the top five heaviest coyotes.
Under Ontario's Fish and Wildlife Conservation Act, people are prohibited from hunting for gain, inducing others to hunt for gain, or paying or accepting a bounty without written authorization from the Minister of Natural Resources and Forestry.
The ministry has confirmed that Chesher's Outdoor Store had no written authorization for its yearly coyote-hunting contest, Animal Justice said.
"Each year, [Chesher's Outdoor Store] holds a cruel coyote-hunting contest that seems blatantly unlawful," said lawyer and Animal Justice director of legal advocacy Kaitlyn Mitchell. "Enough is enough. Thousands of Ontarians have urged the Minister to investigate this contest and uphold the requirements of the Fish and Wildlife Conservation Act, but he has continually turned his back on his duties. By filing this application for investigation under the [Environmental Bill of Rights], we hope the Minister is compelled to finally take action to uphold the law and hold the store to account."
Coyote Watch Canada executive director Lesley Sampson added that in Southern Ontario, eastern coyotes faced the year-round threat of "unlimited, open season hunting."
"Coyotes are a keystone species that deserves respect and compassion," said Sampson. "Killing contests like [Chesher's] not only disregard the clear wording of section 11 of the [Fish and Wildlife Conservation Act] but flout sound science and ethical management. The contest encourages participants to kill coyotes for fun and gain. The more animals a participant kills, the greater their chances of winning cash and prizes."
Just last year, Animal Justice and Coyote Watch Canada, alongside non-profit society The Fur-Bearers, sued the Ontario government for allowing the Chesher's coyote hunting contest to take place throughout February 2022. The groups still await the court's decision in that case.