Recently released documents show that Ontario is failing to protect this critical species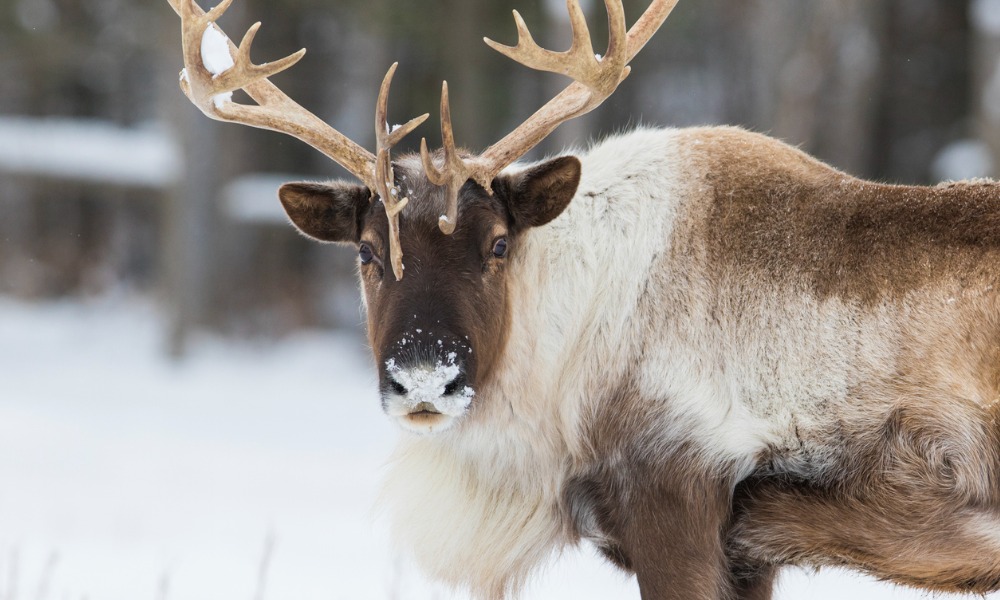 Environmental law charity group Ecojustice highlighted the federal government's refusal to step in with protections for caribou critical habitat in Ontario despite recently released documents showing that the province is failing to protect this species effectively.
Environmental groups engaged in caribou recovery warned that continued lack of action from both governments will further imperil this critical species. In June, the federal government announced its decision to reject the minister of environment and climate change Steven Guilbeault's recommendation to issue a protection order for caribou habitat in Ontario. Instead, the federal government said it will grant the province until April 2024 to strengthen its measures to provide protections equivalent to the federal framework.
The Protection Assessment, which Minister Guilbeault used to support his decision to recommend a protection order, revealed that Ontario's forest management policies fail to protect habitat on a scale that science shows are needed for caribou survival. The assessment also outlined the adverse impacts of early exploration mining activities, which, like forestry, is exempted from prohibitions against damaging the habitat of species at risk under Ontario's Endangered Species Act.
Ecojustice said that Ontario must limit disturbance in forest management to protect caribou effectively. Furthermore, Ecojustice urged the province to track cumulative disturbance, say no to future disturbances surpassing the ceiling set by Environment Canada and revoke the exemption for free-entry mining under its Endangered Species Act.
Environmental organizations plan to scrutinize the cabinet's evaluation of Ontario's actions in 2024, viewing it as an indicator of the federal government's commitment to act under the Species at Risk Act when a province falters in adequately protecting an imperilled species.
Caribou was initially designated as a threatened species when the act was enacted in 2006. Ecojustice pointed out that former minister of environment and climate change Jonathan Wilkinson made a similar recommendation for caribou protection in 2021 which the cabinet did not act upon.
Ecojustice lawyer Joshua Ginsberg stated, "The federal government acknowledges that Ontario has done a poor job at aiding in caribou protections and recovery yet continues to put its faith in the province. This underscores the issue with discretionary tools under the Species at Risk Act and the need for a new nature and biodiversity law to enshrine Canada's biodiversity protection targets in law."
Rachel Plotkin of the David Suzuki Foundation commented, "It's refreshing to see the federal government admit that Ontario's policy regime is failing to protect caribou instead of providing cover, which it has for the past decade. Here's hoping that their courage stays the course until next spring and that there can finally be a movement to protect the habitat that caribou need to survive and recover."