Gloria Epstein, retired justice of Ontario Court of Appeal, serves as independent reviewer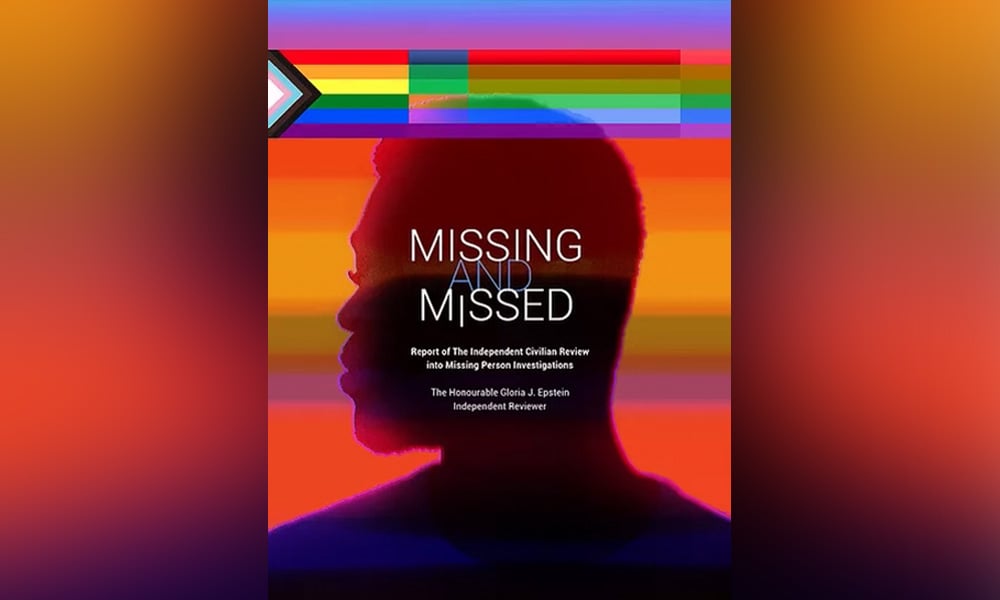 The Independent Civilian Review into Missing Person Investigations has submitted to the Toronto Police Services Board Missing and Missed, its final report discussing deficiencies and systemic issues relating to the Toronto Police Service's handling of certain investigations.
The report submitted on Apr. 9 consists of more than 150 recommendations seeking to advance efficient, effective and bias-free investigations and an improved relationship between police and the affected communities. The report offers a transformative new approach to the roles of police and of communities in connection with missing person cases and proposals for the timely and effective implementation of its recommendations, said the news release.
Gloria Epstein, independent reviewer and retired justice of the Court of Appeal for Ontario, and Mark Sandler, lead counsel, led the review which commenced in September 2018, mainly prompted by deaths among Toronto's LGBTQ2S+ communities and concerns regarding the manner of missing person investigations, including questions on whether such investigations were impacted by systemic bias or discrimination against LGBTQ2S+ and marginalized or vulnerable communities and whether the police service's policies sufficiently safeguard against bias or discrimination.
"I believe there is now an opportunity for truly transformative change in responding to these cases in a holistic way, and in building trust between Toronto police and those who are most marginalized and vulnerable," said Epstein, who retired from the Ontario Court of Appeal in 2018 to focus on the review, in the news release.
"Our hope is that this report is not only read but adopted," said Sandler. "Accordingly, we set out an implementation plan that involves community partnership, public reporting and accountability – all with timelines and measurable outcomes."
Sandler has acted as counsel or senior advisor for more than 20 public inquiries or systemic reviews, such as the recently concluded systemic review of the Thunder Bay Police Service and its relations to Indigenous communities.
The review included a public outreach and engagement process with a community advisory group consisting of advisors who aimed to ensure that diverse voices in their communities would be heard.
View the full report and recommendations here.