Decision highlights need for broader approach for Human Immunodeficiency Virus nondisclosure conviction reviews: lawyer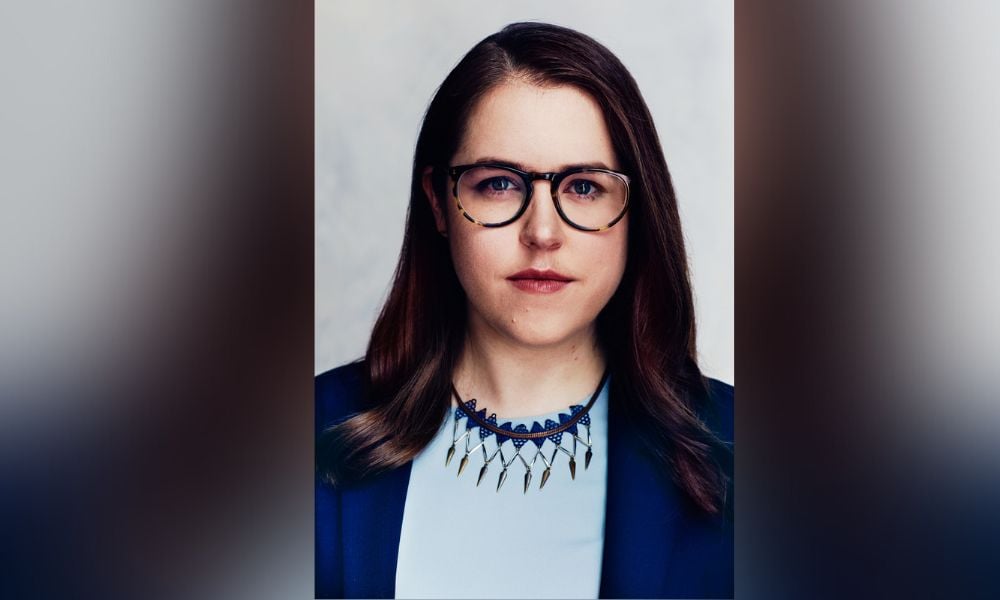 Relying on new scientific evidence, the Ontario Court of Appeal has overturned the 2013 aggravated sexual assault conviction of a woman who did not reveal her HIV status to an unprotected partner.
"This is a crucial case both for my client and others who have been convicted in similar circumstances," says Colleen McKeown, a partner in Toronto criminal law boutique Daniel Brown Law who represented the appellant Jennifer Murphy. "The decision will hopefully make it easier for those people to say they posed no risk, but they still face significant hurdles in having their convictions overturned."
Although Murphy was on antiretroviral treatment and her viral load was undetectable, the trial judge convicted her because her partner did not use a condom. The court sentenced her to three years in prison, less 15 months in pre-sentence custody.
But the OCA, with the Crown's consent, allowed Murphy to introduce new evidence from an infectious diseases specialist. He testified that advances in science revealed that a single act of vaginal intercourse with an individual with an undetectable viral load carried no realistic possibility of HIV transmission, even without a condom.
"The Crown conceded the appeal in the face of overwhelming evidence that people in Ms. Murphy's circumstances create no risk of transmission," McKeown says. "In fact, the prosecutorial guidelines introduced in Ontario after my client's conviction state that people in her situation should no longer be prosecuted in the first place."
Still, the court denied McKeown's request, opposed by the Crown, to establish a new common law scientific threshold delineating the circumstances that negate a realistic possibility of HIV transmission. The panel cited the limits of the fresh evidence record before the court and the absence of a complete record at trial.
According to India Annamanthadoo, a policy analyst with the HIV Legal Network, the upshot is a "really important victory for the HIV community," but one that is "bittersweet."
"We urgently need law reform – yesterday – because we can't keep waiting on courts to rectify bad decisions in individual cases one-by-one," she says.
McKeown is of a similar mind.
"The court's refusal to enunciate general principles makes it clear that we need a broader approach to reviewing HIV nondisclosure convictions in light of the most up-to-date science. In my view, the government should create an easier path to review these convictions."
At the end of 2021, there had been more than 220 such prosecutions in Canada. And minorities have been disproportionately affected.
"Researchers have documented, and Justice Canada has recognized, that Black, Indigenous, and gay communities are disproportionately affected by prosecution or the threat of prosecution," says the Canadian Coalition to Reform HIV Criminalization in its Community Consensus Statement released at the 24th International AIDS Conference in Montreal in July. "Sentences handed down in such cases appear to be harsher than in cases of conviction for sexual assaults involving coerced sex."
The statement makes three demands for law reform that, according to Annamanthadoo, are the result of extensive consultations: that criminal law is used only as a last resort; criminal prosecutions are limited to cases of actual, intentional transmission of HIV; and criminal charges should never be used in certain circumstances.
In 2019, the Senate recommended that the government create a specific Criminal Code offence for transmitting infectious diseases. But the coalition, afraid that such an offence would perpetuate stigma, opposed it.
About one month before the OCA released Murphy, the federal government announced that it would undertake community consultation on modernizing the approach to the issue. The consultations are expected in October: Justice Minister David Lametti has promised they will not be lengthy, instead focusing on expert advocacy groups.
"I'm trying to put an end, a positive end, to all of this as soon as possible," he said in a recent interview. "No one should underestimate my good faith on this."
Yet the HIV community faces continued uncertainty.
Although Ontario, Quebec, British Columbia, and Alberta have recently adopted official and unofficial policies and guidelines to curb HIV nondisclosure prosecution, they represent an inconsistent patchwork.
"The feds need to take the lead here because the rules vary in many of the provinces, and none of their prosecutorial policies are nearly as progressive as the federal policies," says Annamanthadoo. "The courts alone simply can't keep up with the science."