Anyone who decided to have all bail court matters at 2201 Finch has never taken a bus: Kent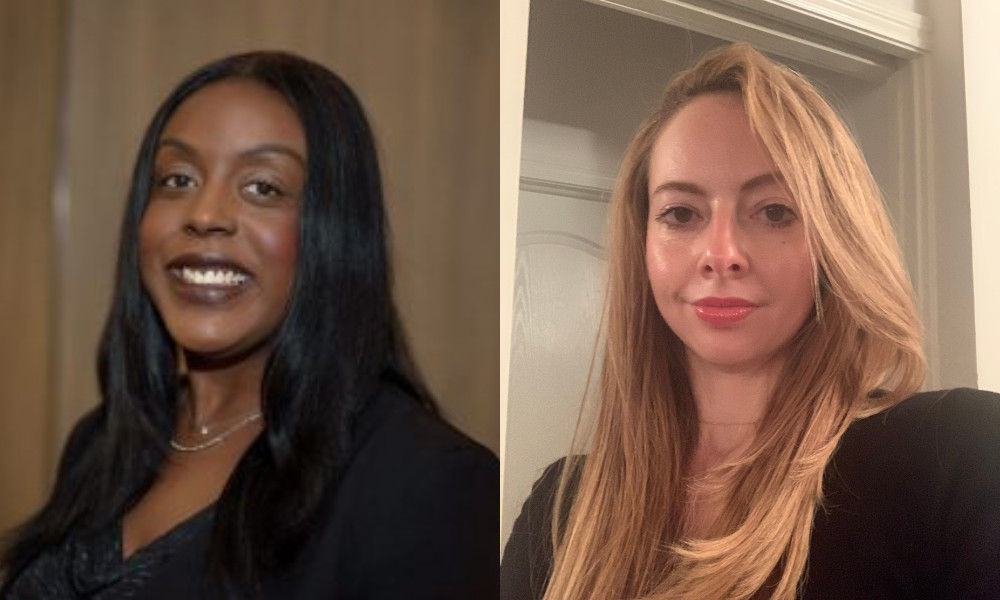 The new downtown Toronto courthouse that amalgamates several courts in a central location will likely open in 2023. While it is convenient for lawyers to handle court matters in one place, criminal lawyer Tonya Kent says it is a mess for clients and their families.
Access to justice is not just about the lawyers; it's also about the client, Kent says.
The Ontario government said that consolidating court operations into one location will save as much as $700 million over 30 years in lease fees. It began constructing the new courthouse in 2018 and completed its exterior in 2021.
The new courthouse is on Armoury Street, near Queen Street and University Avenue, and Kent says there will be problems with overcrowding in the new courthouse.
The new courthouse will amalgamate Ontario Court of Justice criminal courts, including 1000 and 2201 Finch Avenue West, 1911 Eglinton Avenue West, College Park, and Old City Hall. However, all bail matters will take place at 2201 Finch Avenue West.
By putting all the bail courts at 2201, Kent says the courts are asking sureties to arrive from unduly long distances. "Imagine living in Scarborough way east and then going to Finch and Weston Road by bus? It would be insane."
Asking people who live in the Finch and Weston Road area to come downtown to Toronto for the court appearances poses a significant accessibility issue, Kent says. "My parents lived in Etobicoke, and to get to 2201 [Finch], It took me three buses and a long time because it's just not accessible."
"Anyone who decided to have bail court at 2201 has never taken a bus in their life," Kent says.
She says the crown anticipates problems with getting witnesses to the court because if a witness lives far away, coming downtown might not always be accessible.
"It's an access to justice issue because the court is not accessible. When the courts were in their jurisdictions, it was accessible to people in the community, but now you're putting everything in one place."
Not everybody has a car because many clients in the criminal justice system are marginalized, and Kent says that even for people who drive, parking downtown remains an issue. "If you drive from wherever you are, you're paying for parking because where are you parking downtown? They're not building a parking structure down there."
The Toronto Star reported in 2018 that a Toronto police report revealed that the courthouse would bring an "unprecedented number of violent criminals to a single location," and it would be "extremely difficult" to prevent gang-related violence in the vicinity of the new building. However, Kent does not see people deciding to shoot or kill each other near a courthouse with many police and says the report is fear-mongering.
"I'm not saying it's not a concern," she says. But "I don't think it's as big a concern the police are making it."
Kent says the perception of more crimes in the area could lead to over-policing, mainly if a particular trial involves gangs. Scarborough has several gangs, and they still all go to Scarborough court. "Have you ever heard of anything happening there?" she asks.
CBC also reported last month that legal professionals, labour unions and race relations advocates held a news conference calling on premier Doug Ford and Attorney General Doug Downey to stop the merger. They accused the province of ignoring a city of Toronto report that says shuttering courthouses in North York, Etobicoke, and Scarborough and creating the new Toronto courthouse downtown will put a "disproportionately high" strain on Black, Indigenous, and other racialized communities.
Criminal lawyer Maya Shukairy says the new central courthouse has advantages and disadvantages. "It's hard to say it's a black or white situation where it's only a bad or good thing."
Getting downtown could be inconvenient for many people charged with offences and living far away. However, Shukairy says if they are accused of different crimes in different courthouses, it would be better and more efficient to deal with everything in one location instead of running all over.
It can be confusing and time-consuming where there are multiple courthouses, Shukairy says.
"It seems to be more efficient, even for lawyers, to know that this is where we have to go." For example, there's only one courthouse for criminal matters in Ottawa and Montreal, and she says lawyers all know where to go.
Construction began for the new courthouse before the pandemic, and at the time, Shukairy says no one could think about practising criminal law virtually.
Given how things have changed since the pandemic and with the push for remote hearings in the legal profession, "is it necessary to keep spending money on this when many things are happening virtually? Do we really need that anymore?" Shukairy asks.
Virtual hearings are easier for clients, and she says returning to court would mean that many of them must take off work to spend the whole day going to the courthouse. "It's a waste of the client's time and money."
She says many people are also reluctant to take public transit and put themselves in situations where many others are with them because of COVID.