Trudeau called for Criminal Case Review Commission to review potentially wrongful convictions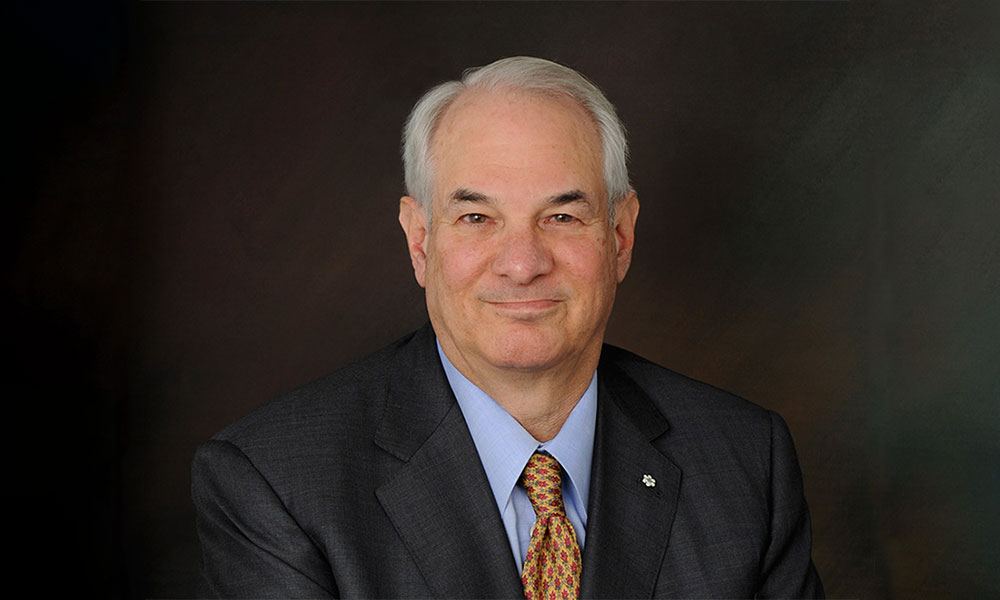 Criminal lawyer Clayton Ruby will be among those watching Canada's Justice Ministry as it pulls together a Criminal Case Review Commission.
"No system is even close to foolproof," says Ruby of the existing system. "But what is humiliating is that we don't have an effective mechanism for uncovering and reversing miscarriages of justice."
There's hope that a new commission could be the mechanism Ruby describes. The commission — a system that already exists in other jurisdictions — was highlighted in Prime Minister Justin Trudeau's letter to Justice Minister David Lametti last month. The mandate letter said that Lametti, also the nation's attorney general, should establish "an independent Criminal Case Review Commission to make it easier and faster for potentially wrongfully convicted people to have their applications reviewed."
Ruby says he hopes the government creates a truly impartial body to investigate cases of potential wrongful conviction.
"We have a system run out of the attorney general's office, which is staffed primarily by prosecutors and has the totally wrong point of view," he says. "They think like prosecutors — like people who worked hand in glove with the police all their lives. And they have trouble challenging the police. So, the principal thing I look to in the new system is: Is it really independent?"
To make a difference, the government will also need to invest in meaningful probes into overlooked evidence and "junk science," Ruby says.
"There's two ways to make sure this new office achieves nothing. And one is to relabel it, but not change the personnel so they don't have such close ties to the police," says Ruby. "The second one is to starve it, underfund it. And that's maybe the biggest danger."
The hope, says lawyer Daniel Brodsky, is that the commission can take pieces of systems that have worked elsewhere and build a commission that can make his organization obsolete. Brodsky is one of the many lawyers who volunteers his free hours to Innocence Canada, which is currently one of the only routes for inmates who have exhausted their appellate remedies.
Without access to any sort of legal aid, today's incarcerated people without outside counsel may have no other way of accessing and promoting new evidence in their cases. Just keeping up with the standards of DNA evidence alone is tricky, even for lawyers, says Brodsky.
The Ministerial system is "not a process where people are invited to come and with a piece of potential evidence, and it's assigned to someone who will — in an unbiased way, in a neutral way — go investigate whether there's more to it or not."
The existing system, or lack there of, has led to the opportunity to overturn the convictions of 23 people, with the help of volunteer lawyers. But the status quo also limits inmates' access to the courts.
While a new commission may elevate fears that the floodgates will be opened to every inmate, Brodsky says there will likely remain a type of case that already tends to be most successful: The true "whodunnit" where there was no clear motive or suspect and key evidence was shaky or ignored.
"We do very good work — what I mean by that is we haven't lost cases because the bar is very high, and it needs to be," he says. "But if you've got a ragtag group of individuals fighting for someone's exoneration . . . . you can't investigate all of them. Because your effectiveness before the courts and before the minister relies on your reputation, and if you lose in cases, you won't be taken seriously. And so, it takes a long time to do them."
Innocence Canada, which does not directly provide legal services, does help lawyers and helps connect inmates to lawyers. It now has a lengthy list of over 80 cases under review.
"The lawyers don't get paid for the work," says Brodsky. "But if you're going to hire the experts, if you're going to have to fly the institutions to talk to people, photocopy some of these files, which sometimes are tens of thousands of pages, all those people have to be paid."
The funding, he says, "it's completely, completely haphazard and quite a roller coaster. That's not a sustainable thing," he says. "But if nobody else is there to replace you, what do you do? You just press on."
As Innocence Canada has become more successful, Brodsky says, more people have accepted the attitude that mistakes may be an inevitable part of a human-devised justice system, and there needs to be more ways to correct them (thus, the Commission). But Ruby says that some causes of wrongful convictions — such as police misconduct, pressuring witnesses or racism — still get a lot of pushback because they are "embarrassing."
"Police organizations and the prosecutors are going to push back on this. That's why we haven't had change earlier," says Ruby. "Meaningful reinvestigation is very expensive and the police and the prosecutors like this illusion they've created: that we don't make these mistakes. But the reality is we make a small number on a regular basis."
Innocence Canada has not had a formal request from Lametti as of press time but is nonetheless compiling an extensive list of recommendations for the Justice Minister.
"We just don't know how to take the next steps yet, other than to make sure we very clearly have something for the minister," says Brodsky. "But we are waiting for the call."