iGaming application considerations include disclosure obligations, fees and commercial agreement: M&A lawyer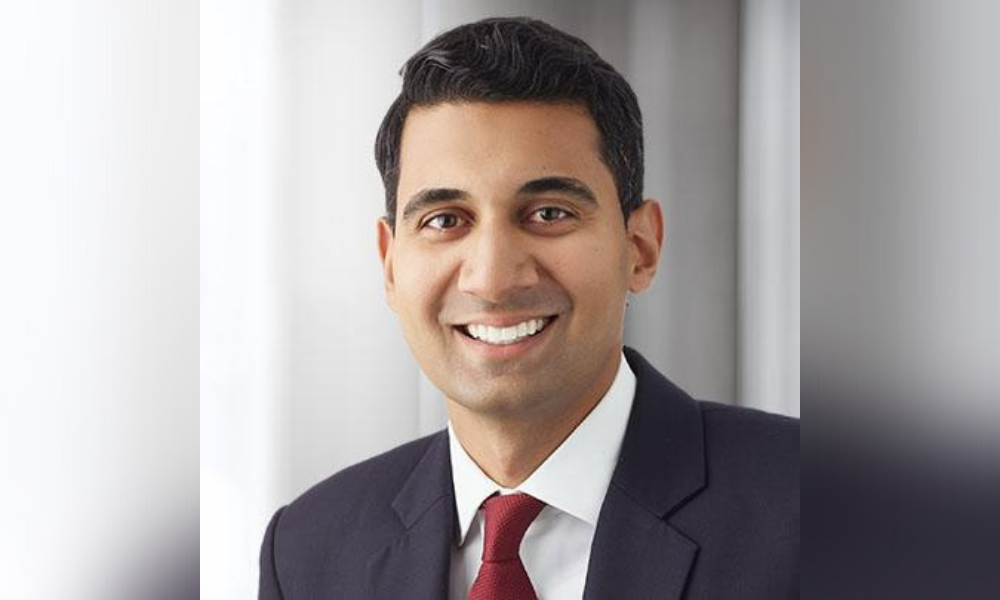 The Alcohol and Gaming Commission of Ontario opened its online portal and released application guides for prospective gaming operators and suppliers to participate in the province's online gaming market before the market launch date. A crucial aspect for prospective operators and suppliers is the nuances of the iGaming application, says Michael Decicco, a lawyer at Stikeman Elliott..
The AGCO will regulate Ontario's online gaming market. iGaming Ontario, a subsidiary of the AGCO, is the operating entity for internet gaming and will enter into agreements and supervise operators concerning their registration. iGaming Ontario is also responsible for reconciling online streaming revenue.
The AGCO's purpose is to administer the Gaming Control Act and uphold specific standards for the industry. Decicco, who practises in the mergers & acquisitions and capital markets groups at Stikemans, says the AGCO is the regulator that determines the eligibility of operators and suppliers and enforces iGaming Ontario to sanction, issue warnings, suspensions, and penalties at the AGCO level.
Single-event betting will be part of the iGaming market. Decicco says the Safe and Regulated Sports Betting Act (Bill C-218), passed in August, amended the criminal code, allowing provinces to determine how to conduct single-event betting.
He says there is a shift in the public sentiment around gambling, and sports betting is more socially acceptable than in recent decades. All North America's major sports leagues now have official gambling partnerships, and some include gambling deals in their stadium.
Single event betting is the most popular form of betting on sports in the market. Decicco says the Canadian Gaming Association estimates that Canadians spend $ 14 billion yearly on offshore betting. As a comparison, Pro-line, the Ontario Lottery and Gaming Corporation legal betting platform is a $500 million market.
Decicco says the OLG currently offers the only legal internet-based gaming platform in Ontario. This platform focuses on interactive casino-style games, including slots, blackjack, and other table games. Prospective iGaming participants will therefore compete with the OLG. In addition, with Canada now having legal single-event sports betting, there are projections that the iGaming market could be $14 billion in size, he says.
AGCO opened its gaming portal on September 13. Decicco says it opened the application site early, recognizing that applicants need time to prepare and submit the required information and supporting documentation. However, the online market is yet to begin operation.
Operators are entities responsible for the operation and critical-decision making of internet gaming sites in Ontario, and suppliers are entities that manufacture, install, maintain, and test gaming equipment. Decicco says parties applying as operators are authorized to be suppliers, but parties only applying as suppliers cannot be operators unless applying separately to be an operator.
The application fee for a basic supplier is $3,000, and the cost for an operator is $100,000. Decicco says there is a price difference because an operator will share in some of the business profits, and a supplier will most likely get paid a fee for their services but does not share in profits. So, he says the real value for people participating in the online gaming market is becoming operators.
During the application process, applicants might pay investigation costs incurred in government background checks. Similarly, Decicco says the AGCO regulatory costs will be transferred in part to operators and could be significantly more than the $100,000 annual registration fee.
"We don't know exactly what that looks like, but operators have to be aware that there is a potential additional cost to pay for whatever the AGCO thinks it costs to regulate the market."
Decicco the AGCO guides the application process, but he says it's a subjective determination because of many factors, including branding and revenue sharing, so applicants might benefit from having extra advice.
Operators must determine if they have multiple distinct sites in their application, and Decicco says operators might have to apply separately for each site if this is the case. For example, if an operator had five different things and branded them differently, that might require five separate applications.
Another noteworthy aspect of the application is disclosure obligations, including entity-level disclosure and governing documents. For example, Decicco says if a partnership was applying to the online gaming market, the company must disclose the partnership agreement, financial statements, tax returns and supplier lists for the entity in the application process.
Operators must do a gap analysis linking their operating scheme to the published online gambling standards and knowing and disclosing their directors, officers and principal employees. Decicco says operators might need some guidance learning to meet the proposed published standards and determine who a principal employee might be.
Another aspect of the application potentially up for interpretation, Decicco says, is the commercial agreement containing the terms and conditions and allocation of liability.
Enforcing rules and penalties for guidelines violations in the online gaming market is a developing area with no publicly available information on regulation and individuals penalized for violating the policies, Decicco says. So, the Canadian gaming industry must look to the U.S.'s example.
He says the gaming market in the U.S indicates Ontario's online gaming market potential. In 2018, the U.S Supreme Court overturned the Professional Amateur Sports Protection Act, allowing states to regulate gambling. As a result, Pennsylvania implemented a similar scheme offering a few licenses to prospective operators for a one-time fee of $10 million and tax gambling-related gross revenue at 36 per cent. Under this arrangement, he says Pennsylvania has seen over $45 billion in aggregate amount wager, which has generated $98 million of tax revenue for the state.