Employee argued arbitration agreement was void for contracting out Employment Standard Act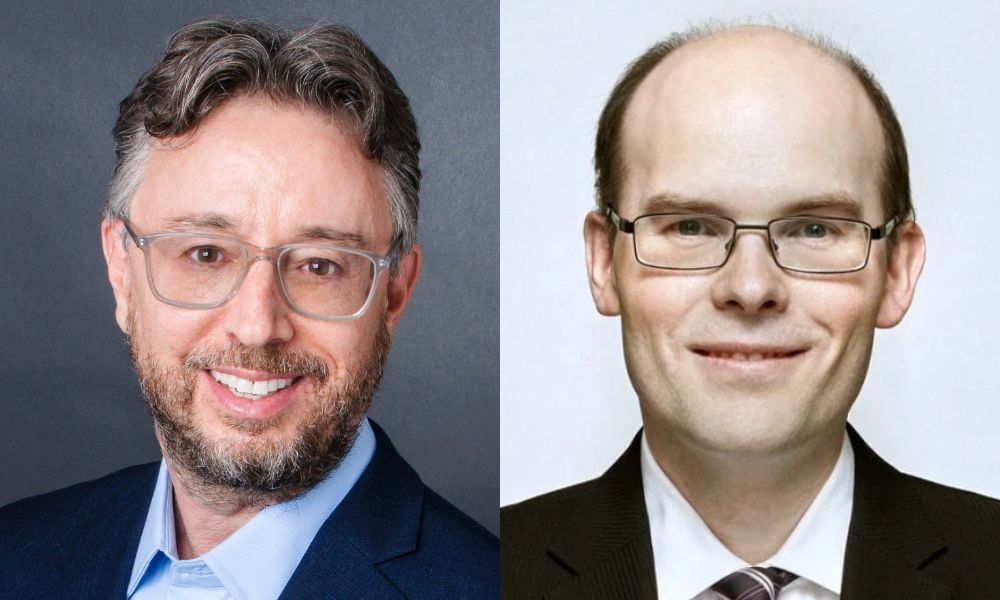 A recent Ontario Divisional Court ruling clarifies that there is no appeal from a court's decision to grant a stay where a proceeding is commenced by a party to a valid arbitration agreement, says Mitchell Rose, a lawyer, mediator, arbitrator, and principal of Mitchell Rose PC.
In Leon v Dealnet Capital Corporation, 2023 ONSC 3657, Justice Sandra Nishikawa dealt with two issues. The first was whether s. 7(6) of the Arbitration Act barred appeal of a ruling staying an action because an arbitration agreement existed between the parties. The second was whether the judge who granted the stay erred in finding the agreement valid.
"After Heller v. Uber Technologies Inc., 2019 ONCA, many people assumed that Ontario courts would, more likely than not, refuse to stay wrongful dismissal actions due to the existence of an arbitration clause in an employment agreement," says Rose. "However, since Heller v. Uber and the Supreme Court decision, Ontario courts seem more likely than not to grant a stay and allow questions of an arbitrator's jurisdiction to conduct an arbitration to be determined by an arbitrator."
David Vaillancourt, a partner at Affleck Greene McMurtry LLP in Toronto, acted for the respondent, Dealnet Capital Corporation.
"This is an example of a court holding an executive employee, to the bargain that they made to resolve employment disputes by arbitration," says Vaillancourt. "There's an appeal bar in the Arbitration Act that says that the initial motion judge is the one who decides whether a lawsuit that has been started in the face of an arbitration clause needs to be stayed in favour of the arbitration. And there's a provision of the Arbitration Act that says that there's no appeal of that decision."
The appellant, John Leon, argued the motion judge erred in law by straying from Heller v. Uber. He said their arbitration agreement was void because it contracted out of the Employment Standards Act.
After resigning from Dealnet in 2018, Leon brought a claim for breach of contract, unjust enrichment, and breach of the duty of good faith, seeking $52,000 for an allegedly unpaid performance bonus. Dealnet brought a motion to stay the proceeding in favour of arbitration. Leon argued that by preventing him from making a complaint under the Employment Standards Act, it followed from Heller that the arbitration agreement was invalid because the case found that employment agreements cannot contract out of the Act. The judge rejected this argument, distinguishing Heller because it dealt with a foreign law clause meant to oust the Act completely. Finding that there was an arbitration agreement that applied to the dispute and no grounds on which to deny the stay, the judge granted the motion.
Justice Nishikawa found the Court of Appeal's decision in Irwin v. Protiviti, 2022 ONCA 533 was determinative of the case. Under s. 7(6) of the Arbitration Act, "there is no appeal from the court's decision" to stay a civil proceeding in favour of arbitration. In Irwin and in Leon v Dealnet, the court lacked jurisdiction, she said.
Relying on Heller, Leon argued that the appeal bar under s. 7(6) did not apply because the arbitration clause was void from the beginning for attempting to oust statutory protections from the Employment Standards Act. The judge should have never made a ruling under s. 7(1) of the Arbitration Act, which allows the court to stay the proceeding commenced by a party to an arbitration agreement, because there effectively was no arbitration agreement, he argued.
But Nishikawa found that, unlike the clause at issue in Heller which completely ousted the Employment Standards Act, the employment agreement in Leon v Dealnet is subject to Ontario law and does not preclude Leon from making a complaint to the Ministry of Labour, as he argued it would. The judge said she found no error in this statutory interpretation and noted that the conclusion was a finding of mixed fact and law to which she owed deference.
As the result of the court's findings, Rose says there will likely be fewer actions commenced and fewer contested motions to stay actions where there is an arbitration agreement between employer and employee. There are exceptions, he adds, such as when the agreement is invalid for lack of consideration, which occurred in Goberdhan v. Knights of Columbus, 2023 ONCA 327.