The #MeToo movement has been impacting all levels of society, from political leaders to senior executives.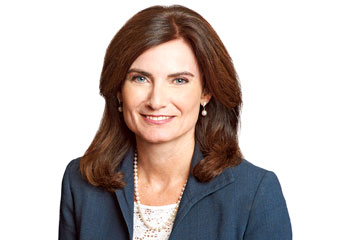 The #MeToo movement has been impacting all levels of society, from political leaders to senior executives. When those impacts reach the boardroom, lawyers need to be there to advise companies and board members on how to deal with the issues that arise around sexual assault and sexual harassment.
These claims can expose companies to risks of litigation and claims against board members and can damage their relationships with third parties or employees.
"Lawyers should care because this kind of story hurts the reputation of the company and it brings risk to the board," says Arlene O'Neill, partner with Gardiner Roberts LLP in Toronto. "These are things that can have a real negative business impact, because once it's happened, you can't control the extent of the damage."
O'Neill says lawyers need to be proactive and have the right response ready in order to "bullet proof" their client organizations. Lawyers need to be able to advise their clients on how to send the right message about the culture of the organization, she says, and demonstrate that the companies are good corporate citizens.
Changes made in 2016 to Ontario's Occupational Health and Safety Act stipulate that a company has to have a written program to implement sexual harassment policies and set up procedures and members for workers to report incidents to someone other than their supervisor or employer if those persons are the alleged harasser, as well as establish how information obtained during harassment investigations may be disclosed.
The act also requires that companies must communicate in writing the results of a harassment investigation to the worker and the harasser if they are an employee and review the harassment program on an at least annual basis.
O'Neill says it would be up to the board to ensure that companies have the right policies in place to meet the legal requirements. It's also up to the board to ensure that the policies are being followed and have the proper oversight, so that the board becomes aware of any emerging problems.
"I'm certainly aware of lots of companies that are very actively reviewing all of their policies to make sure they're best in class in this area, including retaining the kind of relative expert outside help to get themselves comfortable that what they have is appropriate in the circumstances," says Cornell Wright, partner at Torys LLP in Toronto.
Wright said there is a need for the board to ensure that a risk management plan is in place. The board should take a direct oversight role in relation to something involving senior management in order to ensure that there is the right independence brought to bear on an investigation into alleged sexual harassment or assault involving employees, he says.
"From a corporate governance standpoint, every board right now has to look at their crisis management protocol and policies and see if they've got the right team of people and advisors in case such a situation arises in their own organization," says O'Neill.
O'Neill adds that the team will definitely include counsel, but it could also include auditors and public relations and human resources personnel and presumably an independent director who is not tainted by the situation.
O'Neill says that companies will probably need to do a review of their other policies, such as with human resources, whistle-blower protections and whether there is a way for concerns to reach the board level so that they can get the necessary attention because of the risks that they can pose to the company.
"The board needs to get a good sense of the culture at the organization," says O'Neill.
"They can't sit in the boardroom — they need to assess what the culture is and see if it's a culture that encourages equality and is supportive of its employees, and if [employees] have the right division of authority."
O'Neill says companies need to ensure they have representation in place that harassment can be reported to who is not the offender, such as a situation where it's the CEO being accused. In such a situation, she says, there need to be assurances that there is someone to whom the incident can be reported, whether it's the head of human resources, in-house counsel or someone who has a direct reporting relationship with the board that is not through the CEO.
"Everyone has always said that they have zero tolerance around harassment and no room to accept that behaviour, but I think that boards and executive teams are really being forced to put their money where their mouth is," says Andrea Brewer, partner with Norton Rose Fulbright Canada LLP in Toronto.
Brewer says it's an opportunity for boards to scrutinize their internal processes and policies before any allegations come to light in order to make sure that those policies have teeth.
"Not all instances are going to rise to the level of needing to be discussed at every board meeting, but, certainly, the crisis management role around all risk should be revisited and should be very clear," says Brewer.
O'Neill says that, for public companies especially, there needs to be an awareness of how these situations affect shareholders and shareholder value, given that a CEO being sidelined on an interim or an emergency basis can have a huge impact on shareholder value.