The majority of firms offering unbundled fees find they're helping them to attract more business, according to a
Law Times
poll.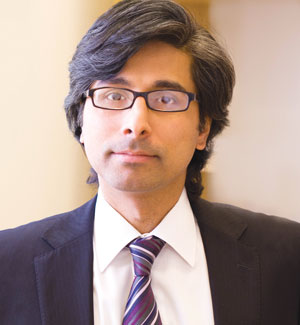 But the time-consuming nature of the increasingly in-demand work is sometimes proving to be a false economy for lawyers balancing a desire to improve access to justice with the need to run busy practices.
Almost 100 firms took part in the survey and about two-thirds of them offer unbundled fees, also known as limited-scope retainers, that allow clients to take on some of the work themselves. The biggest proportion (45 per cent) of those offering unbundling have done so for between two and five years, although 37 per cent have done it for more than five years and 18 per cent for less than a year.
More than half (55 per cent) of those offering unbundled services say it has helped them to attract more business.
One respondent commented: "A lot of people, particularly in the area of family law, are more and more vocal about not wanting to engage the Full Monty when dealing with their family law matters these days. Or clients are unwilling to pay for full representation in litigation but want coaching instead."
Another respondent said unbundling can be useful in Small Claims Court matters where "the fees for representation would quickly outstrip the potential award."
But a quarter of respondents said unbundling hadn't helped to attract more business at all and a fifth didn't know whether it had or not.
A lawyer who "frequently" offers clients the option of unbundling says there's very low demand because if people can't afford a fully retained lawyer they "usually can't afford or aren't willing to pay for a partial retainer either."
Almost half of respondents work in litigation and more than a third in family law, followed by trusts and estates, corporate/commercial, real estate, and alternative dispute resolution. The majority are sole practitioners or at firms with between two and 10 lawyers.
Demand for unbundling has grown along with the increase in self-represented litigants. But while it may be attracting new clients, this isn't necessarily translating into increased revenues.
Employment and civil litigation lawyer Kumail Karimjee says unbundling is "more of a service offering than something that generates a lot of business or revenue."
He adds: "Sometimes to do it right, because of the need to make sure they fully understand the issue, there becomes a bit of a false economy. Sometimes there's more time spent on it than makes sense." In order to make the arrangement work for clients, he says he sometimes ends up providing services, such as phone calls or research, at a "lower fee or cut-price rate."
His firm usually offers unbundled services to people of limited financial means but also sometimes because clients feel they're better off strategically with a lawyer who stays behind the scenes.
Clients are also increasingly contacting Karimjee halfway through a case that has started to heat up. While picking up a file from a self-represented litigant is "very challenging," being able to offer unbundling at an early stage means a lawyer can advise clients on how to gather evidence and reduces the risk of the case becoming messy and unmanageable, he says.
A number of survey respondents who didn't offer unbundled services cited the risk of additional costs. Others expressed concerns about people without legal training carrying out the work or said their firms' partners weren't eager to change traditional fee structures. The biggest worry, mentioned by one in five respondents whose firms didn't offer unbundling, was the risk of a lawsuit.
The possibility of disputes over the agreed scope of the work sparking malpractice claims is one reason why unbundling "scares" LawPRO, says Dan Pinnington, vice president of claims prevention and stakeholder relations.
Lawyer and client communication issues have represented a third of LawPRO claims and costs over the past decade, an issue that's particularly likely to arise as a result of unbundling, says Pinnington. "I'm pleased to see that people seem to be aware of and appreciate the issues," he says in commenting on the survey results.
In an attempt to minimize the likelihood of claims, the Law Society of Upper Canada issued guidance in 2011 requiring lawyers to provide written confirmation of any limited-scope retainer.
Family lawyer Andrew Feldstein says he's careful to provide retainer agreements setting out the full scope of the work and clearly stating the firm won't be charging a block fee. He reiterates those facts in e-mails and letters. "It's always good to remind the client of the details," he says.
About 10 per cent of Feldstein's practice involves unbundled services but he expects the demand to grow in the future. "It's absolutely an access to justice issue," he says.
Grey areas remain, however. It's not always possible to "draw a box" around a service that lawyers have pledged to provide, says Pinnington.
For example, a lawyer may agree to appear at a preliminary hearing, but it may not be obvious whether it commits them to dealing with questions arising from any order made on that day. Despite the concerns, LawPRO hasn't seen a significant rise in claims related to unbundling.
Pinnington advises lawyers to interview prospective clients as carefully as if they could afford full representation. "Lawyers providing unbundled legal services owe the same duties of competence, diligence, loyalty, and confidentiality to limited-scope clients that they owe to full-service clients," he warns.
Click
here
to view the survey.