A Windsor, Ont., lawyer has had his licence revoked after a Law Society of Upper Canada panel found he had misappropriated more than $1 million from his firm's trust account.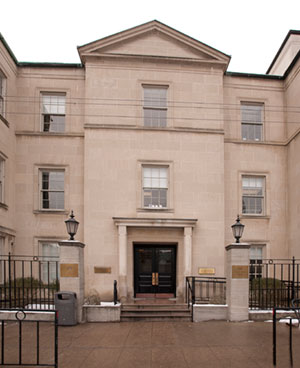 The panel found Scott Sullivan, who was in charge of bookkeeping at Sullivan Istl and Bornais, made almost 100 transfers out of the firm's trust account between 2003 and 2008.
Until the end of 2005, transfers from Sullivan's personal bank account and other sources covered trust account shortfalls. But between January 2006 and April 2008, the payments stopped, leaving the trust fund with a $500,000 hole.
His partners, Robert Istl and Daniel Bornais, had been concerned about a lack of financial information from Sullivan about the practice, but things came to a head in April 2008 when a trust account cheque bounced.
They then began to realize the extent of the problem. The two lawyers severed their relationship with Sullivan, complained to the law society, and are now rebuilding their practice without him.
"If I never hear his name again, it'll be too soon. I've spent three years cleaning up after him," Bornais tells Law Times in an interview.
A three-person panel found Sullivan guilty of misconduct in a written decision on April 27. The LSUC confirmed his disbarment at a penalty hearing on May 13 that Sullivan failed to show up for.
The panel also found him to have misappropriated more than $100,000 from an estate of which he was trustee; failing to keep books and records; and failing to co-operate with the investigation into his conduct.
"His acts of misappropriation from clients, his acts of forgery, the problems he's created for his partners are, to say the least, reprehensible," said panel chairman James Wardlaw at the penalty hearing. "No exceptional circumstances have been shown to mitigate the penalty."
As Wardlaw noted in his written decision, "Mr. Sullivan was, or at least appeared to be, a successful real estate sole practitioner" when he teamed up with civil litigator Istl in 2003.
The pair formed a partnership the following year and were joined by Bornais, who specialized in business law, in 2007.
Sullivan had a good reputation in the Windsor area, sitting on the board of governors at the University of Windsor's Assumption University. He also wrote a monthly legal affairs column in the Windsor Star right up until April 2008 when the partnership collapsed.
Sullivan handled banking and bookkeeping arrangements and maintained sole signing authority over the firm's general account. The trust account was also in his name alone.
Soon after joining the partnership in April 2007, Bornais raised concerns about deficiencies in the quarterly financial statements. After that, when the statements stopped appearing at all, Bornais confronted Sullivan several times with his concerns.
"While he was drawing only $4,000 per month, Mr. Sullivan seemed to be enjoying an affluent lifestyle," Wardlaw wrote in his April decision.
"He was always assured that everything was all right, that any irregularities were of a minor nature, and that he (Mr. Sullivan) would ensure that the matters were properly dealt with. It was difficult, however, to get him to deal with the specifics of any problem."
According to Wardlaw's decision, Sullivan "made a habit" of transferring money from the firm's trust account to its general account to pay office expenses and make personal draws.
The withdrawals totalled more than $1 million. In the meantime, he would repay the trust account with money from the general account or his personal bank account.
But from 2006, the repayments failed to keep pace with the withdrawals, and by April 2008, there wasn't enough money in the trust account to close a mortgage deal.
At that point, his partners discovered the shortfall. According to a forensic investigator appointed by the law society, the trust account contained less than $30,000 at the time it was frozen when it should have had more than $520,000. In July 2008, the LSUC suspended Sullivan's licence on an interlocutory basis.
According to Bornais, the last he heard of Sullivan, he was living at his parents' cottage near Chatham, Ont., collecting welfare payments. Bornais says he has no idea what happened to the trust account's missing money. Sullivan couldn't be reached for comment.
Deborah McPhadden, counsel for the law society, argued at the penalty hearing that revocation was the only appropriate penalty. "There have been no explanations from him, no expressions of remorse, no mitigating circumstances whatsoever," she said.
The size of the misappropriation and its effects on others aggravated the misconduct, according to McPhadden. Zelda Zemlak, the sole beneficiary of the estate for which Sullivan was trustee, lost out on about $275,000 as a result of the lawyer's misappropriation that she had planned to use to buy a condo, said McPhadden.
Instead, the woman lives in a rent-geared-to-income boarding house and works for minimum wage at a bakery. "The estate was left to somebody who could really benefit from it," McPhadden said. "The money was left to a friend, not for Scott Sullivan to drive fancy cars and live beyond his means."
The law society's compensation fund will cover some of the loss but it limits claims to a maximum of $100,000.
"If there was ever an argument for increasing the limits for payment of an award from the compensation fund to the full amount of loss, this is it," Wardlaw said in his decision.
The panel also ordered Sullivan to pay the law society's full costs of $102,000. They included 850 hours of work on the forensic financial investigation, a task his lack of co-operation made necessary.
"It is unfair to charge other lawyers with the costs of an investigation caused by his actions," Wardlaw said.
In November 2008, Windsor police charged Sullivan with fraud over $5,000, uttering forged documents, and breach of trust. The case is to go to trial in November.