WINDSOR, Ont. — The University of Windsor Law School has announced its Community Legal Aid program will no longer represent men or women accused of domestic violence following a controversy over a recent memo indicating that it would stop all intakes "unless the alleged offender is a woman."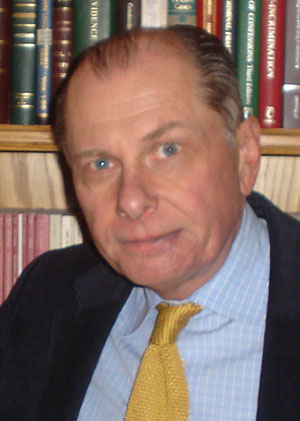 The faculty insists the latest clarification was its policy all along after the mid-September memo sparked controversy with the local bar and led to a debate over whether the school, renowned for its access to justice philosophy of helping the poor and disadvantaged, was taking an overtly political or feminist stand in the area of domestic abuse.
The Community Legal Aid program had represented those charged in summary matters only when there was no prospect of jail. What sparked the controversy was the original memo from dean Camille Cameron stating that after a review of clinical programs, "there will be no further intakes of domestic violence or peace bond cases unless the alleged offender is a woman."
The memo stated the new strategy will enable CLA to monitor the "type and volume" of women offender cases and "determine an appropriate strategy in such cases, for example, working with court officers and policymakers to address systemic problems in the way these cases enter and are processed through the formal justice system."
The memo also said that faculty members felt the approach struck a balance among goals that included student training, better assisting the community, and providing representation for those who would otherwise not have it.
The directive, however, raised the ire of members of the local bar, some of whom have long worked with the two Community Legal Aid clinics, who said it flies in the face of the basic tenets of justice.
"It's something that I disagree with," says Brian Dube, who has represented hundreds of people in domestic violence situations.
"It's something which in my opinion is contrary to the basic tenets of criminal law. I just can't see how this is justified."
Frank Miller, past president of the local chapter of the Criminal Lawyers' Association, calls the decision ironic.
"The University of Windsor prides itself on access to justice. Here they're shutting off the tap."
But after the policy surfaced in the media and controversy ensued, Cameron issued a clarification asserting that the clinics would no longer represent men or women.
"The simplest way to convey this is that CLA will not represent either men or women in court," she said.
According to Cameron, "this was the original decision," but she noted there was a "caveat" about the "small category" of accused women. "It is clear that this caveat has caused concern and so we have removed it," she said.
She added the school may "still do that research and it might involve both men and women or other issues about DV cases, but anything done will not include representing them in court." She said the school would still "try to identify defence counsel who might take such cases on a
pro bono
basis."
In an interview, professor David Tanovich, who helped draw up the directive, says the original intent wasn't so much defending women and not men as studying the cases of accused women because of the way police have charged them.
"We wanted to study to see whether there was a problem with women being charged because there had been some cases that we had where the woman would call the police and she would end up getting charged after the police came to the house and made an assessment that she was the one who was the abuser and not the husband," he says.
"So we wanted to actually monitor those cases, but unfortunately the directive wasn't as carefully worded as it should have been. So we're not going to do that and were just simply going to clarify that we're not handling any cases involving domestic violence."
Both Tanovich and Cameron also cited a lack of resources and training for students to defend those accused of domestic violence. "With the 150 students, we don't have the expertise or resources to engage in the necessary training," says Tanovich.
He suggests more intense training may be necessary in light of reports and recommendations from the Law Commission of Ontario and recent coroners' inquests in domestic violence cases. "Adequate training on ethics, threat assessment, the dynamics of family violence, community support options, and information sharing is necessary for professionally responsible representation in these difficult cases," he says.
Tanovich also takes issue with claims that the original policy discriminated against men.
"Differential treatment is not discriminatory," he says.
"The legal definition of discrimination is not just differential treatment. It has to be differential treatment that continues historical disadvantage or that's grounded in stereotypes. So just because you treat groups differently doesn't mean it's discrimination. That's not the definition of equality that the Supreme Court has adopted."
But James Yaworsky, who has been review counsel with Community Legal program since the late 1980s, says inadequate training and resources have never been an issue.
"We've never had a problem," he says.
"We've never had a complaint from a judge or a Crown or a client. The defence bar in town is very supportive of this clinic and they help out our students all the time."
The dean's memo also pointed to the systemic issues affecting women among the reasons for the decision. But Miller says that doesn't make sense to him.
"I don't understand where they're coming from. The systemic issue that they're referring to is not one that I'm aware of in this jurisdiction ever."
Dube has another view. "If there is systemic bias within the system, it's my own personal opinion that it's directed towards the male accused persons who are dealing with the police and not the female," he says.
Now, with the program offering representation to neither men nor women on summary charges or peace bond matters, there's a large gap in local legal services. Legal Aid Ontario, which issues certificates for more serious offences, doesn't cover people accused of these lesser crimes.
"They're now on their own," says Miller.