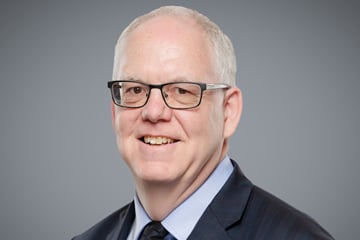 John Wilkinson, a partner at WeirFoulds, has been awarded the 2019 John Hackett Memorial Award by the Canadian Association of University Solicitors.
The award was established to recognize the significant contributions made by a member to the CAUS. The awardee is a member who has earned the respect of the association and has demonstrated a dedication to goodwill, friendship and rigorous legal scholarship in university legal issues, the firm said in a statement.
"We are very proud that John is this year's recipient of the John Hackett Memorial Award," said WeirFoulds managing partner Wayne Egan. "The award recipient is described as one who has earned the respect of CAUS members and recognizes the important, kind and thoughtful contributions they have made to the association as a whole. John consistently practises law in this way, and has deservedly won this award reflecting the appreciation and recognition of his peers."
Wilkinson, who was called to the bar in 1987, practises corporate and commercial law for businesses and not-for-profit organizations. He specializes in education, IP/IT and privacy, professional regulation and sports law.
He is a founding member of the board of directors of the Toronto Sports Council and the Toronto Emerging Athletes Mentorship Fund.