A new initiative is set to offer divorcing couples interdisciplinary information to help them navigate the separation process.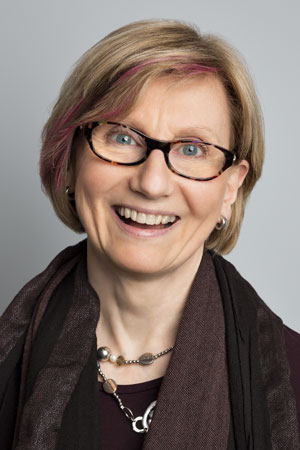 Toronto lawyer Judith Huddart, of Dranoff and Huddart, is teaming up with a social worker and financial adviser to create The Neutral Zone, to provide couples with the information they need when considering divorce.
"Taking the fear out of the separation and what the next steps are is a big part of what we're hoping to do," says Huddart.
Both spouses will attend the consultation sessions to ensure they are starting with the same information and knowledge about what lies ahead for them from a legal, financial and social standpoint, she says.
"Hopefully, we will be generating some informed people out there," says Huddart.
"You should both get information before you make any decisions. I think that's a good message."
The Neutral Zone expects to be up and running by early October with two-hour sessions for a fixed fee.
Huddart says the initiative's goal is to provide a cost-effective way for couples to get information about the steps and potential issues they will face as they make their way through the divorce process — an interdisciplinary triage before separation.
She hopes it will put families in a better position to figure out which kind of negotiation will be best for them, whether it would be through mediation, collaborative law or some other means.
"We're not going to be able to solve all their problems," she says. "That's not our job in a two-hour meeting, but I think we can pick up on the things that might help guide them to what's the best way for them to go forward, or maybe even help them prioritize what they need to do if they don't agree."
California family lawyer Forrest Mosten says what is different about The Neutral Zone is that it offers the interdisciplinary information to couples at the very beginning of the process.
"It's very unique," says Mosten, who is credited with coining the term "unbundled legal services" and has lectured in Canada on mediation and collaborative family law.
"Even in the collaborative law field, which is interdisciplinary once it gets started, they generally do not start with an interdisciplinary consultation. I think it's wonderful that they're doing that so that a family member and a client can be able to get that information and get it in a triage."
Mosten says the initiative will give couples a wider and more appropriate perspective than just the law.
Collaborative law files — which look to settle separation proceedings outside of court — tend to bring in social and financial workers at some point in the process, but not typically in the beginning, Mosten says.
He adds that it "allows people the opportunity to get a comprehensive sense of their options early. So it's the essence of informed consent and they can make the best choices, particularly in a divorce situation."
The Neutral Zone will operate out of the same office suite as Dranoff and Huddart on Bay Street, but it will run as a separate entity from the law firm.
The social worker, Sheila Brown, will provide information on potential communication issues. Alison Anderson, a financial expert who is a divorce specialist, will provide information about the financial implications of divorce and Huddart will discuss how the law applies and the importance of negotiating durable agreements.
Certified financial planner Jane Tremblay will also be part of the initiative.
Brown and Anderson have worked with Huddart on collaborative files in the past, but they approached her a few months ago with the idea of having a "neutral consultation," before the legal process got underway.
Couples will pay a fixed fee for a two-hour session in The Neutral Zone. While they have not finalized the price, Huddart says it would be about $500 for the two-hour session.
Huddart stresses that she is not providing legal advice in the sessions, only information. Couples attending the session would not be retaining her to work on their file, but they could retain her after the session to work as a mediator through a completely separate retainer, she says.
"We're not going to be taking anybody's files. Our job is not to invite people in the door that have lawyers and then become their lawyer. I want to send people back to lawyers if they've got lawyers, but send them back more informed," she says.
The idea stemmed from neutral couple consultations Barrie lawyer Brett Degoldi has held to provide legal information to divorcing couples.
Huddart says the new initiative will take that idea a step further by having all three professionals present at once in The Neutral Zone.
Taking from Degoldi's idea, The Neutral Zone would be able to help couples forge the best path forward as they will hear from both spouses at the same time.
Huddart says that even in collaborative law, lawyers will only hear their client's side of the story, and that clients receive different legal information based on different versions of events. However, Huddart says she will be able to provide the same information to both sides through the initiative.
"We can get a better idea by meeting with the two of them together, giving them that information about what process might work," she says. "They may be the nicest couple in the world, but if they can't hear each other, then mediation is probably not a good fit for them."
Huddart says she hopes the idea of The Neutral Zone will spread and that more professionals will look into providing similar services.
"I'm hoping that other professionals will think this is a good idea and I think we're happy to help give them some training," she says.