53 nations to discuss united approach towards access to justice in law ministers meeting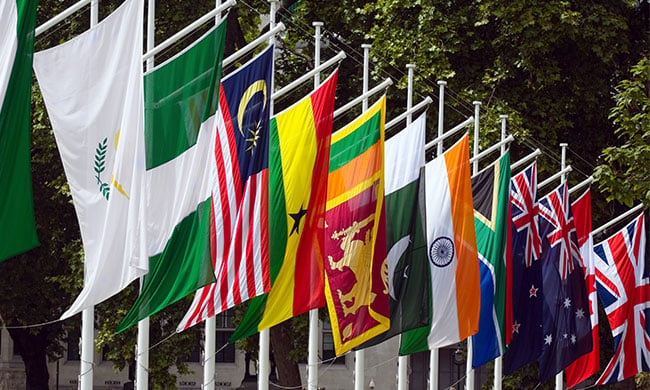 Despite its importance, adequate access to justice has been achieved in few, if any, nations, according to Commonwealth secretary-general Patricia Scotland.
The consequences of lacking access to justice are damaging for social, economic and political progress and stability, said the Commonwealth Secretariat, a voluntary association which counts Canada as a founding member.
In an opinion piece, Scotland said that out of the 1.4 billion people who felt the need for recourse to law in the past two years, less than half have had their justice needs met. She cited barriers such as cost, complexity and corruption that cause people not to seek redress, or to be defeated by the process.
"The 53 countries of the Commonwealth are committed to taking action to right this wrong," she said. "Each member country is committed through our Commonwealth Charter to: 'an independent, effective and competent legal system' which 'is integral to upholding the rule of law, engendering public confidence and dispensing justice'."
Scotland said that the Commonwealth will discuss how to take united action towards access to justice and related issues at the Commonwealth Law Ministers Meeting in Sri Lanka on Nov. 5 to Nov. 9.
She said that governments must prioritize answering the legal needs of all people, particularly those of the poor and unemployed, victims of domestic violence, refugees, disabled, and Indigenous people. These people, she said, often feel marginalised or ill-served by judicial processes.
"By combining to work towards all our people having proper access to genuine justice, and by sharing good practice to strengthen the foundations on which the rule of law are built, the Commonwealth shines as a beacon for multilateral cooperation, and opens up pathways towards more peaceful and prosperous societies, and a fairer and more secure future for all," Scotland said.