"You can make money as a criminal lawyer."
Those are the perhaps surprising words of Toronto criminal defencecounsel Jonathan Rosenthal, who spoke on a panel along with two veterancolleagues at the Criminal Lawyers' Association's conference for younglawyers on Nov. 20.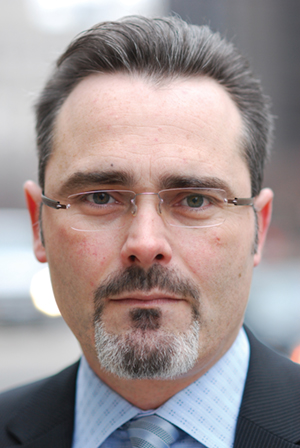 "I don't think there's anything wrong with that and I don't think you should be embarrassed to do that," Rosenthal said of the idea of making a profit from criminal law.
Of course, at a time of limited public funds for legal aid, the idea of getting into criminal defence isn't necessarily an obvious choice for many lawyers coming out of law school.
For years, reports have noted the inadequacy of the legal aid tariff, a situation that has seen many veteran lawyers shunning cases funded by it in favour of clients who can pay privately.
The key to doing well, according to the three lawyers on the panel, is finding a niche. Rosenthal, who has practised for 21 years, said 80 per cent of his cases relate to drinking and driving offences.
It's an area that can be "fairly lucrative," he noted, and one he simply "fell into" after doing several cases, getting to know police officers who deal with such matters, and benefiting from referrals generated by word of mouth.
Adam Boni, another panellist, said 90 per cent of the cases he takes on involve drug matters. He got his start articling with "the last of the gentleman barristers in the city" but, as legal aid was in trouble at the time, went on to spend four years at the federal Crown's office.
Ten years ago, he established a practice that, besides drug matters, also involves a significant focus on Charter of Rights and Freedoms issues related to things like wiretaps.
In Boni's view, new lawyers have to work extra hard to set themselves apart from their colleagues. "We have no choice," he said, noting that at a time of recent Supreme Court of Canada judgments like R. v. Sinclair, criminal defence lawyers "are operating in an environment that is utterly hostile to you."
"What that means is digging into an area of law that you love," Boni added.
Robin Parker, the third panellist, credited Boni for doing just that when the two worked together at the federal Crown's office.
As she pointed out, by the time Boni left the government, he had already established an area of specialty through his reputation for doggedly researching cases.
For her part, her niche has involved the international sphere through cases such as extraditions as well as matters involving search warrants at businesses.
But while she set out to have a focused practice, achieving it wasn't necessarily easy. "I also turned away work early on," she said, emphasizing the importance of creating the space to take the types of cases she really wanted.
Parker also teaches a master's level course on international criminal law at Osgoode Hall Law School, something a colleague advised her not to do. But connections to teaching helped her get work related to the Rwanda tribunal.
"If you do what you love to do . . . then sometimes it's not about money. . . . It's about creating a knowledge base that others will then call on you for."
Getting to that level of specialization sometimes involves taking legal aid or low-paying cases in that area, Parker added.
A key theme emphasized by the panel was the need to slog through the tough work in order to develop a niche. "You are never going to build that practice that you envision unless your skill set is brought up," said Boni.
Rosenthal, meanwhile, noted he benefited from the fact that he was simply cheaper than senior lawyers early on, which meant he got lots of referrals from his colleagues and was therefore able to hone his skills. "Mentorship is the most important thing," he told the audience of young lawyers.
Still, he warned them to have done their homework first before calling on senior lawyers for advice, something he said many of his veteran colleagues are often guilty of not doing.
But having heard the advice, one young lawyer in the audience asked for guidance on how to get out of the niche she has fallen into in which she ends up with unpopular legal aid and in-custody cases that take a lot of time and effort.
In Boni's view, the solution is to network and for the lawyer to make a name for herself by writing articles for the CLA and helping research criminal law texts. "It's at that point that you have to do a little bit more," he said, noting that despite the sacrifice, the payoff will come eventually.