A recent criminal case in Ontario has called attention to the role social media is playing in landing people in legal hot water.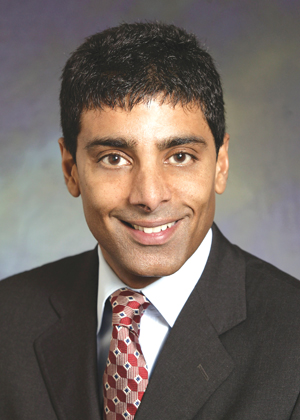 The case involved a pair of women charged with robbing a home last year in Kitchener, Ont. The two women, both in their early 20s, might have gotten away with it if not for a questionable decision to post a photo of themselves with their loot online.
Lawyer Jon Graham, who represented Michele Nolan, tells Law Times his client posted photos of stolen jewelry on the social networking web site Facebook.
Graham says his client and a co-accused were caught after the latter sold one of three laptops. The buyer had trouble installing a program on the computer, says Graham, and managed to find the registered owner to try to fix the problem.
The owner then got the seller's name from the buyer and conducted a search for her on Facebook, Graham adds, noting the victims then found photos of the pair with what appeared to be the stolen items.
Graham says the theft occurred spontaneously as Nolan and the co-accused walked along a residential street in Kitchener in September 2008. The occupants of the house - all female students at Wilfrid Laurier University - were at a homecoming football game at the time, he says.
"I think they thought it was a prank or something. They just started filling up garbage bags with clothes and some laptops."
Both women have pleaded guilty to the theft. Following an adjournment late last month, the court is to sentence Nolan in a few weeks, the Record newspaper reports. A lawyer for her co-accused declined to comment.
That allegedly spur-of-the-moment act seems to have finally caught up with the women when they indulged their thirst for what Toronto lawyer Ravi Shukla calls a cultural phenomenon: young people's
insatiable need to be seen online.
Shukla, an information technology and Internet lawyer with Lang Michener LLP, says the Kitchener incident is consistent with the trends he has seen.
"There does seem to be this peculiar idea afoot, particularly among young people, that everything they do should be posted somewhere," he says. "That's why they exist. If it happens but it's not posted anywhere, it didn't really happen."
Shukla suggests insurance companies have hired individuals to scour social media tools, such as Facebook, blogs, and Twitter accounts, to find photos of people engaging in activities that suggest their claims are unwarranted.
He predicts the trend will increase in tough economic times due to a spike in disability claims.
"It's just a godsend for them," says Shukla. "Before, they had to hire some guy to hide in your bushes to watch you tangoing in your living room. Now, guys are posting it all."
Toronto Internet lawyer Gil Zvulony says he often gets cases dealing with social media, including from individuals who have had fake profiles of themselves posted online. He uses copyright infringement or defamation laws to remove such material.
Examples include a former employee posting negative comments about her former boss and people complaining about their neighbours.
Zvulony suggests people get caught up with social media postings due to the fleeting nature of the technology. He points to Facebook status updates, where people might express their disdain for someone in their social sphere, as one spot that can easily get them in trouble.
"They think that it's so ephemeral and so easy to do . . . and the next thing you know somebody's really upset."
Zvulony says most of the cases settle quickly out of court, often with financial incentives.
Shukla, meanwhile, believes incriminating information on social media will have a bigger impact on lower-income people as deep-pocketed litigants will be better equipped to challenge such evidence.
"I suspect that the face value of the evidence is just so horrendous, and . . . these are small-timers, this is not the mafia," he says. "So I don't know that they are going to have the wherewithal to really challenge the stuff."
The challenge for prosecutors and litigants, he says, will be to adequately link such evidence. He points to child
pornography cases, where a defendant may claim that evidence from a shared computer can't be attributed to them.
"You can raise reasonable doubt," says Shukla.
Roadblocks may also arise in attempts to gain information from intermediaries, such as cable companies or news organizations. Shukla says he was involved in a matter involving defamatory information posted online in which he had to go to a cable company to identify the offender.
"Those organizations are deep-pocketed, savvy organizations and make you go through a bunch of hoops before they turn over information," he says.
Graham, meanwhile, says he uses Facebook in his criminal law practice mainly to compile information on complainants, victims, and witnesses. He says he has found potentially incriminating photos, including one person posing in front of a marijuana plant.
"I think this stuff certainly seems to be playing a more prominent role, I guess. It's just a sign of the times."