A Ministry of Labour decision that sided with an employer who immediately terminated an employee when she resigned to work for a competitor shows it isn't impossible for employers to prove just cause, says the employer's lawyer.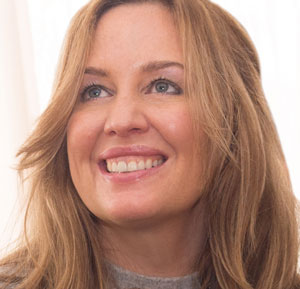 In the decision, Employment Standards Officer Kellee Sedgwick sided with Accutel Inc. and dismissed the claim by an employee, who was refused two weeks' pay and was immediately terminated when she resigned.
Accutel's lawyer, Lisa Miron, says the ruling contradicts a common misperception that it is near impossible for employers to prove just cause.
"Here is a crack in that armor," she says.
"The employment bar has few decisions that have permitted an employer to make out just cause."
Miron, who is in-house counsel for a group of privately owned technology and telecommunications companies, including Accutel, says employers are often counselled not to challenge the requirement to pay an employee after they resign, during their notice period. Under the Employment Standards Act, employers can only terminate an employee with cause if they engage in wilful misconduct, disobedience, or wilful neglect of duty.
Miron says the bar to prove such exceptions has been set so high that it can be very hard for an employer to successfully argue just cause.
When employee Heather Langdon told Accutel about her resignation, she was immediately walked off premises. Langdon claimed that the employer initially agreed to give her termination pay for the two-week notice period, but then changed its decision.
Accutel argued that Langdon should have known it would be problematic to continue working with the employer during her notice period, given that she accepted a position with a competitor.
The employer said it had concerns allowing Langdon to have continued access to its databases could lead to a loss of clients.
In the decision, Sedgwick determined Langdon's actions amounted to wilful misconduct.
"The employee/employer relationship was irrevocably damaged to the point that the employer had no choice but to terminate the claimant without notice," Sedgwick wrote in the decision.
"Allowing the claimant to work out her notice period may reasonably have resulted in significant losses to the employer."
However, some employment lawyers say Sedgwick's decision unfairly designates Langdon's actions as wilful misconduct.
"That's an awful precedent, a slippery slope, and would lead to terrible public policy in Ontario," says Daniel Lublin, a partner with Whitten & Lublin PC.
"People resign to work for competitors for many reasons and not all of those reasons are necessarily to steal work or wilfully engage in competition contrary to a contractual term that may not even be enforceable to begin with."
Lublin says an employer has the right to "walk out" an employee who resigns to join a competitor, but that they must pay them for the notice period.
"We're balancing a company's right to ask someone who resigned to leave immediately and pay them nothing further vs. an employer's right to ask someone to leave immediately and pay them a couple weeks' pay for asking them to leave before the end of their notice period," he says.
Jennifer Heath, an employment lawyer with Rubin Thomlinson LLP, says wilful misconduct typically includes serious malfeasance such as fraud, theft, or tampering — and that equating Langdon's actions to wilful misconduct was a bit of a stretch.
"It seems that the ESO just took it at face value and said in the face of a non-competition restriction, an employee who resigns to go to a competitor is engaging in misconduct and essentially they can be terminated for cause," she says.
"It just ignores the commercial reality that this kind of thing happens every day."
Some lawyers say Sedgwick failed to provide much analysis before reaching the decision and did not determine what the findings of fact were.
"I don't think the facts of this decision and the reasoning behind the decision is something an employer would want to hang their hat on," Heath says. "And again it conflicts with some of the case law, which says employers are required to pay out an employee for this period."
Employment lawyers also say this decision, while unusual, likely does not have much weight on future decisions as proceedings presided over by an ESO are not binding at the Ontario Labour Relations Board, where Ministry of Labour decisions can be appealed.
"When the labour relations board hears the appeal, the ESO decision is not even given any deference whatsoever," says Landon Young, a managing partner with Stringer LLP. "It's a hearing
de novo
and it's a completely new proceeding."
Young, who represents employers, says the decision could, however, open the door for employers to argue they do not have to accept notice of resignation if they are concerned the employee is going to compete against them.
He added that the decision might not actually be the best thing from an employer's perspective as it could discourage employees from giving any notice at all.
"If the ministry's policy is going to be an employer can terminate someone immediately… on the flip side of that would be well the employee doesn't have to give notice of resignation," he says.
Langdon said she did not want to comment on the ruling.