OTTAWA - A record $16.9- millon award to a man who suffered lifelong brain damage when his car collided with a leased furniture truck will "raise the bar" for severe personal injury damages, his lawyer says.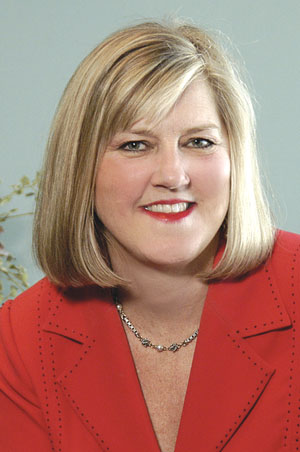 But, because of a 2006 Ontario law capping liability for vehicle rental and leasing firms, it is likely few victims will in future be able to collect such high awards, even if they win in court under similar circumstances.
And despite an Ontario Court of Appeal ruling that upheld the jury-awarded damages for Robert Marcoccia, his lawyer says the case does not automatically mean damage awards in general will rise.
"It does raise the bar for damages in the sense that no one has (before this) achieved the result that fully compensates the person for the actual cost of the care they need," says Nancy Ralph, a partner at Lerners LLP's Toronto office, who represented Marcoccia at trial.
"But it doesn't mean that damages in general will go up," she tells Law Times. "You have to prove that you need these things, you need the care, the services, the therapy and so on, and that the market cost of giving them to you over a lifetime is at this level."
The appeal ruling in late April was the second major victory for Ralph in just over a year. In March 2008, the Ontario Court of Appeal upheld a jury award of $14.2 million in damages for a child Ralph represented who suffered "catastrophic" injury falling through a damaged apartment window to the cement five floors below.
Marcoccia was 20 years old when he ran a red light and his Honda Civic collided with the oncoming truck that was attempting a left hand turn at the same time.
Marcoccia initially slowed while the light was amber, but sped up and was in the intersection when it turned red. The driver of the furniture truck, Bhupinder Singh Gill, had entered the intersection while the light was amber, but began his left turn while it was red.
Ford Credit Canada Ltd., which had insured the leased furniture truck, appealed the jury's finding that Marcoccia was only 39-per-cent responsible for the accident while Gill was 61-per-cent responsible.
In a decision Ralph describes as "strong," the court of appeal panel rejected Ford Credit's claim that the assignment of liability was "illogical and perverse" considering Marcoccia had entered the intersection at high speed while the light was red.
Justices Marc Rosenberg, James MacPherson, and Paul Rouleau concurred that the difference in liability awarded to each driver was not significant enough to depart from precedents that generally prevent appeal courts from interfering with jury verdicts in civil cases.
Apart from the high award for damages, the case could also set new standards in cases where both drivers are at fault, but to different degrees.
"It is clear from the record that both drivers committed major blunders that led directly to the disastrous accident and the respondent's injuries," the ruling says. "The respondent ran a red light and Gill did not keep a proper lookout. They collided as a result of both their errors. Both were indisputably at fault. The jury's attribution of negligence to both drivers was therefore entirely reasonable."
The appeal court upheld $14 million in damages for Marcoccia's future care costs, dismissing Ford Credit's claim that the award "greatly exceeds any known award for future care costs in a brain damage or personal injury case in Canada, including cases that involve full paraplegic plaintiffs."
The judgment says Marcoccia "suffers from diminished executive functioning, has enduring physical, psychological, behavioural, and emotional impairments that impeded his ability to lead a normal life, and cannot be competitively employed in the future."
Ralph says the judgment confirms a compensation system in Canada where damages are calculated based on the actual costs of the care the person requires, an actual calculation of the income over their life, plus general damages not just for the injuries themselves, but also for pain and suffering and loss of enjoyment and life.
The award also included $312,200 in general damages, $1.38 million for loss of future income, $715,557 for future corporate guardianship costs, and $389,009 for future legal fees of the guardianship.
Arnell Goldberg, a founding partner of Goldberg Wiseman Stroud & Hollingsworth and a veteran among personal injury lawyers in Ottawa who now practises in other areas, says the Ontario law that now caps liability at $1 million for companies that lease or rent vehicles, means it is unlikely Marcoccia or anyone else would be able to collect now under similar judgments.
"If I caused that accident, the plaintiff could go ahead and sue me for $20 million and could get a judgment against me for $17 million," Goldberg tells Law Times. "If I only have $2-million worth of insurance and I'm worth $100, all he's going to collect is the $1 million and the $100 I have."
The Ontario government, falling in line with similar caps in the United States, amended the Insurance Act after heavy lobbying by the International Coalition against Vehicle Vicarious Liability for Lessors and Rental Companies in Canada.