While real estate lawyers scrambled last week to get in line with a new set of Rules of Professional Practice aimed at cracking down on fraud, a prominent Toronto practitioner says they are battling a moving target that is likely steered by organized crime.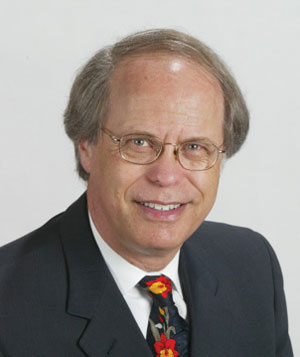 "I think the police, investigators, real estate counsel, and the law society are inundated with fraud investigations," says Bob Aaron, a law society bencher and member of the group that shaped the rules that took hold March 31. "The statistics are - and I'm told by the Toronto Police Service - that real estate fraud is not diminishing. And if you look at the U.S. figures, they bear that out. The numbers are horrendous."
Included in the changes is rule 2.04.1, known as the two-lawyer rule, which restricts a single lawyer from acting for both the transferor and transferee in a transfer of real property.
There are exceptions to the rule, such as transfers in which the transferor and transferee are related (as defined by the Income Tax Act) and in some instances for lawyers practising law in remote areas of the province. The two lawyers can practise in the same firm, but general conflict of interest rules apply.
Changes to rule 5.01, meanwhile, put lawyers on notice that the buck stops with them in terms of documents they sign electronically with the e-reg system.
The rule states that lawyers "assume complete professional responsibility for his or her practice of law" and must oversee non-lawyers to whom they assign tasks. The rule prevents lawyers from allowing others to use their diskette to access the e-reg system.
The law society says the changes acknowledge the government's view that "lawyers play an important role in real estate matters and are uniquely positioned to help protect homebuyers and the integrity of Ontario's land registry system," according to its web site.
Lawyers also had until March 31 to submit an application to Teraview and sign a registration agreement. Accounts of those who didn't comply were to be changed to allow only searching capabilities. This was part of a move by the government to restrict access to the electronic registration system, along with new registration requirements for transfers of title and powers of attorney.
Aaron says the new rules will greatly impact lawyers who "farm out" their real estate work to a freelancer. Such practitioners, if unprepared, may have faced "a serious problem" when the March 31 deadline arrived, because they must now personally use their diskette, he says.
"So lawyers who basically manage a real estate practice but have somebody in the back end do all the work, they've got a serious problem," he says. "It's going to impact lawyers who don't either have their own disk or who don't do their own work and who farm it out."
The change to rule 5.01 will also be acutely felt by lawyers who have what Aaron calls "a volume practice." Such lawyers would previously have had their staff sign electronic documents, but, as of March 31, they began having to walk to their staff's computer, manually insert their diskette, type in their password, and wait for it to register on the system, he says.
"They're going to be very busy signing documents electronically where they haven't been before," says Aaron. "There are a number who will be impacted and I don't think they're ready for it yet."
Mark McMackin, a real estate lawyer from Ricketts Harris LLP, says members of his firm kept on top of the new guidelines. In fact, he says, they were so eager to make the changes that when they approached Teraview to get in line, they were told to wait for the organization to first get its own house in order to deal with the new requirements.
"We felt there would be a flood of people coming in at the end of the month, so [managing partner Robert Preston] was in there as soon as they'd allow him," says McMackin.
He says his firm has traditionally required clients - including returning clients - to bring in lots of official documentation to ensure transactions are legitimate.
"You have to consider your clients to be potential enemies, so you have to make sure that everything you do, you've covered yourself from any potential fraudulent activity," says McMackin.
Law society Bencher Bradley Wright, who as co-chairman of LSUC's real estate issues working group helped shape the changes that the government mandated, says the new regulations will make it tougher for fraudsters to succeed and easier to detect illegal activity. But he adds that changes could be made as the battle against real estate fraud continues.
"Rules and other measures are always a work in progress," says Wright. "Nothing's ever fixed in stone permanently . . . No system is perfectly foolproof."
And if Aaron's observations are right, it's likely this round of rule changes won't be the last for Ontario real estate lawyers.
"There's still new fraud, and the industry stakeholders, we have to continue to be vigilant to stop this kind of thing," says Aaron. "It may not be on the front page of the newspapers - Susan Lawrence's case is now history . . . - but the police are still getting new ones."
Lawyers must keep abreast of the latest headlines detailing new types of real estate fraud and follow the new guidelines to best deal with this ongoing challenge, says Aaron.
But, he adds, "ultimately, if we have a crooked client, we've got to be one step ahead. And unfortunately, my belief is that a lot of the real estate fraud is being perpetrated by organized crime, and they always attempt to be one step ahead of the honest members of our society."
There are other regulation changes that real estate practitioners should be mindful of.
The Mortgage Brokerages, Lenders and Administrators Act will on July 1 supersede the Mortgage Brokers Act.
The law society negotiated an exemption under the act's licensing requirement for lawyers "if they are dealing in mortgages (except for soliciting a person to borrow money on the security of real property), trading in mortgages or administering mortgages as currently defined in the act provided that the lawyer is acting in his or her professional capacity as a lawyer on behalf of a client and does not hold himself or herself out as carrying on these activities," according to the LSUC web site.
Lawyers who don't meet the exemption requirements must apply for a licence. An advance application process started in March.
Other recent changes involving real estate lawyers include the requirement to hold fraud insurance coverage and changes to the Rules of Professional Conduct dealing with disclosure requirements and reports on mortgage transactions.