A significant carriage fight is shaping up among plaintiffs' firms in the various class action proceedings initiated against beleaguered Sino-Forest Corp., a TSX-listed issuer and a major commercial forestry operator in China.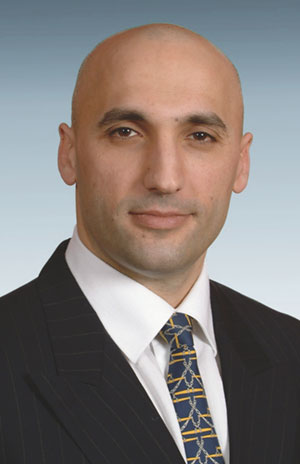 From the bar's perspective, however, the preliminary jockeying among plaintiffs' firms raises some interesting questions about the conduct of class proceedings in Ontario.
At least one veteran litigator who acts for plaintiffs isn't impressed. "I think the hasty filings were completely irresponsible," said the lawyer, who spoke on condition of anonymity.
"If we're going to have mature, credible class actions against Sino-Forest, we need responsible behaviour on all sides, and that includes the analysts and the class action bar. Filing on the basis of a report riddled with misinformation doesn't meet that standard."
On June 8, just six days after Muddy Waters Research analyst Carson Block accused Sino-Forest of fraud and after the company's stock dropped by more than 70 per cent, Joel Rochon of Toronto's Rochon Genova LLP filed a proposed class action in the Ontario Superior Court of Justice.
The lawsuit, which also names several of Canada's major underwriters, relies almost exclusively on the allegations by Muddy Waters, a research company that's certainly not mainstream and even lacks a physical address.
At the same time, it has also emerged that Muddy Waters is a short-seller of Sino-Forest stock.
In any event, Siskinds LLP of London, Ont., followed with a lawsuit in the Quebec Superior Court on June 9. For the most part, the Siskinds case also relies on the Muddy Waters allegations.
As it turns out, Quebec is a first-to-file jurisdiction. That means that the plaintiffs' firm that files first in that province is the one likely to get carriage and the biggest slice of the fee pie from proceedings against Sino-Forest.
On June 15, Dimitri Lascaris of Siskinds confirmed to Law Times that his firm and co-counsel Kirk Baert of Toronto's Koskie Minsky LLP would file a similar action on behalf of an institutional investor "within the next week." As it turns out, the Ontario lawsuit was filed on June 20.
Perhaps because the firm lacked the green light from institutional investors, Siskinds didn't file in Ontario at the outset. That might explain the rush to file in Quebec once Rochon Genova had pre-empted Siskinds in Ontario.
What makes the argument more compelling is that Quebec doesn't have laws that impose secondary market liability in the same way that Ontario does, meaning the case will be harder to prove in the neighbouring province.
Meanwhile, Toronto's Kim Orr law firm is investigating a separate claim on behalf of other institutional investors.
The upshot is that each of Ontario's major securities class action plaintiffs' firms is hot on the heels of the Sino-Forest fallout. There's no suggestion that there's anything wrong with that. But critics say the rush to file doesn't always reflect well on the civil justice system.
Consider, for example, that at least some of the Muddy Waters allegations that form the heart of the pleadings filed to date were quickly shown to have been inaccurate. It's also notable that Muddy Waters' views were contrary to those of the entrenched analyst community on Bay Street.
Indeed, it's the type of scenario that has given rise to so much skepticism about securities class actions in the United States. That's not to say that experienced Canadian plaintiffs' counsel, who are widely regarded as considerably more cautious than their American counterparts, need to wait around until the true facts emerge from the confusion.
The point is simply that lawsuits filed on what appear to be dubious facts from a questionable source that arguably has a conflict of interest are bound to raise a few eyebrows.
Nevertheless, Rochon says the Muddy Waters report is powerful. "What we have is a very serious problem that is evidenced by the massive drop in market value," he says. "It's important for investors to know that someone is doing something about it and not just relying on the results of a regulator's investigation that won't be available for some time."
For his part, Lascaris focuses on the need for proper representation for investors. In doing so, he at least implicitly acknowledges the possibility of a looming carriage fight down the road. "It's important to have the case prosecuted by firms that have experience in this area," he says.
"The problem with the first-to-file approach is that it allows lawyers with limited experience to take advantage of the rule."
Moreover, Lascaris adds, his firm isn't relying only on the Muddy Waters report. "We don't simply rely on what anyone says and certainly not a short seller," he says. "We're doing our own investigation, and that involves considerably more than just listening to the debate about what makes sense and who's right here."
Indeed, Lascaris maintains that his firm "may not necessarily agree with everything" said by Muddy Waters. "The pleadings will evolve as the facts emerge," he says.
At the same time, Rochon says it's too early to make predictions about whether and to what extent a carriage fight is imminent. "We all have mutual respect, and I hope that we can see through our personal needs and find a constructive way to work together."