A North Bay paralegal is the first person in Ontario to be sentenced to house arrest for the unauthorized practice of law, following years of clashing with the Law Society of Upper Canada.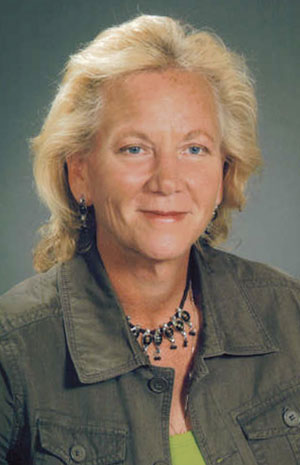 Maureen Boldt begins serving her four-month penalty this week.
Ontario Superior Court Justice Patricia Hennessy handed down the sentence earlier this month, after finding Boldt, a four-term city councillor, to be in contempt of court last year for breaching a September 2000 permanent injunction, prohibiting her from practicing law. Boldt's appeal in the case was dismissed in February.
Under terms of the sentence, Boldt will only be allowed to leave her house for three hours on Saturday, as well as for medical appointments and religious services. She has also been prohibited from carrying on her paralegal business during that time, and was ordered to pay $35,000 in costs to the law society.
"This is the first time in living memory that someone has been sentenced to house arrest as a result of unauthorized practice," law society treasurer Gavin MacKenzie said in a statement. "The unauthorized practice of law, particularly in the delicate area of family law, poses a very serious risk to the public."
The law society initiated contempt proceedings against Boldt in 2004, arguing that she violated an injunction issued four years earlier by preparing separation agreements, providing legal advice for the separation agreement, and offering to institute and complete divorce proceedings.
Boldt, who operated Boldt Paralegal and Mediation in North Bay, argued that she engaged in the mediation of memoranda of understanding between parties in domestic relationships. She told the court that neither mediators nor mediation are regulated by the law society and therefore she did not violate the terms of the injunction or her undertaking to the court. Boldt tells Law Times she has never given legal advice in mediation.
"I've been the poster child for the province's paralegals for 13 years now," Boldt said in an interview.
The law society's history with Boldt dates back to the mid-1990s. In 1995, she was prosecuted by the law society for the unauthorized practice of law, which ended in a successful motion for non-suit. The decision was appealed and a new trial ordered.
However, prior to trial in 1998, the parties entered into an agreement, with Boldt pleading guilty to one count of unlawfully acting or practicing as a barrister and solicitor and undertaking not to engage in the offering or delivering of legal services of any kind, except those specifically authorized by statute.
The law society made the application for the permanent injunction against Boldt in 1999. In September 2000, Superior Court Justice Michael Bolan found that Boldt had been acting as a barrister and solicitor, that she had advertised various paralegal services, including the preparation of legal documents and services related to uncontested divorces, such as separation agreements.
Bolan issued the permanent injunction, restraining her from acting as a barrister or solicitor, and specifically from preparing and drafting separation agreements and petitions for divorce in uncontested matters and contested matters, and offering and providing services in the preparation and drafting of wills and incorporations.
"We appreciate that the courts are willing to send a clear message that consumers must be protected from unqualified people who seek to provide legal advice and representation. It is also essential to the effective administration of justice that court orders be respected, as the court has clearly said in this case," says MacKenzie.
The law society took on the role of regulating the paralegal profession last year. Under the new laws, licenced independent paralegals are still restricted to practice in permitted areas, which at the moment include Small Claims Court, the Ontario Court of Justice under the Provincial Offences Act, summary conviction offences where the maximum penalty does not exceed six months of imprisonment, and before administrative tribunals.
Paralegals are not permitted to appear in family court or provide legal services that only a lawyer may provide, such as drafting wills or handling real estate transactions or estates, except under the supervision of a lawyer.
In her Oct. 1 ruling on penalty, Hennessy noted that, "Ms. Boldt repeatedly and knowingly violated court orders.
This is extremely serious for someone who in the past, has appeared in court, works within the framework of the administration of justice and who regularly makes appearances and submissions on behalf of clients before quasi-judicial bodies. Her conduct is a grave offence to the court and to the rule of law."
Boldt says she has asked Hennessy for permission to attend training for the paralegal licensing exam for grandparented applicants and to attend the exam in January, and is awaiting an answer.
"To become a paralegal, which I've been for 15 years, I have to apply to the law society for my licence. I don't even know if they'll accept my application. If they do, I'm supposed to write the grandfathering exam in January. Well, I can't leave my home," she says.
She adds that her work as chair of the Nipissing District Housing Corporation, the social services board, and her work on eight or nine other sub-committees has been taken away. While she is permitted to apply for a three-month leave of absence from her role as city councillor, Boldt will have to ask council's approval for the extra month.