A paralegal in Toronto is facing a potential misconduct hearing over allegations that his "we win or it's free" claim in his online advertising is misleading to clients.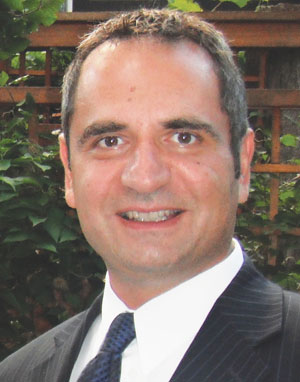 The notice of application issued last month by the Law Society of Upper Canada against Benito (Benny) Zappia is believed to be one of the first times online advertising by a paralegal has been at the centre of misconduct allegations.
In the competitive paralegal industry in Ontario, it's not uncommon to see web sites where firms make broad claims about their success rates, describe themselves as traffic ticket specialists or offer unverifiable testimonials from former clients. For example, on the web site of one paralegal firm, a person identified only by his first name states the firm "got me off even though I was guilty."
The term specialist is "reserved for lawyers with the certified specialist designation," says Susan Tonkin, a spokeswoman for the law society.
There are no ongoing discipline proceedings involving the use of the word "specialist" in online advertising and the law society doesn't proactively monitor this type of marketing. "Licensees who make claims that may contravene these rules may be brought to our attention via complaints from the profession and the public," says Tonkin.
The president of the Paralegal Society of Ontario says it urges its members to "stay within the rules" in advertising and not to try to test the boundaries of what they can do. John Tzanis notes the law society web site provides clear information about acceptable marketing and urges paralegals to look to it for guidance.
Christine Stover, a paralegal in southwestern Ontario who also teaches an ethics course for paralegals at Fanshawe College, suggests the large number of people in the profession in Ontario may have an impact on how some individuals advertise. "You are trying to make a living. Everyone is on a razor's edge. It is a very competitive business," says Stover. She ran as a candidate for law society bencher and is pushing for a requirement for more substantive legal training for paralegals.
In the notice issued against Zappia by the law society on March 10, it alleges that contrary to the paralegal rules of conduct, his advertising related to services and fees in 2013 was "misleading" and "failed to advise that he charges a non-refundable fee to every client." As well, the advertising suggested "he offers the 'we win or it's free' option to every client, when this offer is not made to all clients and in any event when this offer should not be offered to clients requesting criminal law services," the law society alleges.
Zappia tells
Law Times
he believes his advertising complies with the rules for paralegals. "I know that this is going to be resolved," says Zappia, who points to the disclaimers accessible on the bottom right-hand corner of the main page on his web site.
It includes four separate disclaimers. "Please note that every client pays an upfront non-refundable disbursement fee for services rendered upon the initial retainer," says one disclaimer.
"Our fee guarantee is that if we do not do exactly as directed by our clients in our contract, you will receive a refund of all monies," reads another.
Frank Alfano, a paralegal in southern Ontario, says he would welcome more scrutiny of advertising and notes he has communicated with the law society about what appears on his web sites, including the fact he teaches advanced paralegal courses in criminal law and founded the Ontario Provincial Offences Advocacy Group in 2007.
A firm co-founded by Alfano, who was a candidate for bencher, has accreditation to conduct two continuing professional development courses for paralegals, according to the law society. Alfano says he uses the term "advanced" because a criminal law course he teaches is "like the
Reader's Diges
t version" of what people learn in law school. The paralegal advocacy group has a Facebook and LinkedIn page but doesn't appear to have much recent activity. "It is still in its infancy," he says.
Alfano, one of the principals of Traffic Ticket Paralegal, was convicted in February of the Highway Traffic Act offence of driving while suspended for unpaid fines. A justice of the peace rejected Alfano's assertion that police had unfairly targeted him when they stopped him outside a courthouse in Burlington, Ont.
Alfano says he contacted the LSUC and was told he didn't need to disclose this conviction when he was running as a candidate for one the bencher positions reserved for paralegals in the recent elections. As well, Alfano tells
Law Times
he intends to challenge his most recent conviction and seek a stay of proceedings at the sentencing hearing scheduled for June.