Employment lawyers say an Ontario Court of Appeal decision endorsing the application of the good faith doctrine in the performance of termination clauses injects a measure of fairness into firing decisions.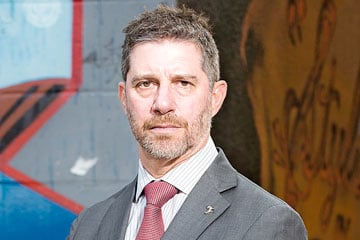 Employment lawyers say an Ontario Court of Appeal decision endorsing the application of the good faith doctrine in the performance of termination clauses injects a measure of fairness into firing decisions.
The decision in Mohamed v. Information Systems Architects Inc. involved an independent contractor agreement between security engineer Mitchum Mohamed and technology consulting company ISA, which had its own contract to carry out work for Canadian Tire. Mohamed sued after he was fired just weeks into the six-month contract when Canadian Tire found out about a historic criminal conviction that he had previously disclosed to ISA.
Despite the broad discretion the contract gave ISA to terminate, the unanimous three-judge appeal court panel agreed with Ontario Superior Court Justice Paul Perell's earlier decision to rule summarily in favour of Mohamed.
"Although the appellant had a facially unfettered right to terminate the contract, it had an obligation to perform the contract in good faith and therefore to exercise its right to terminate the contract only in good faith," Appeal Court Justice Kathryn Feldman wrote on behalf of the court in its May 7 judgment. "In my view, the motion judge made no error in concluding that the appellant breached its obligation."
Lorne Sabsay, who acted for Mohamed at the appeal court, says both he and his client were "very happy" with the result.
"Our position from the beginning was that the termination was fundamentally unfair," says Sabsay, a partner at Toronto firm Sabsay Lawyers.
"It struck me that the case was decided in part at the Superior Court level, and definitely at the appeal court level, on the basis of fairness. The lesson for employers is that if they want to terminate, that decision must be taken fairly."
According to the appeal court decision, Mohamed left a full-time permanent position to take up the temporary six-month posting in November 2015, but only after informing ISA about an old criminal conviction he picked up during his high school days around the turn of the century.
"This decision shows a real and important extension of the good faith doctrine," adds Toronto employment lawyer Andrew Monkhouse, who was not involved in the case.
However, ISA's existing agreement with Canadian Tire provided that it would not send any consultants to perform work with criminal records without first obtaining the hardware firm's consent.
And when Mohamed's security check turned up his assault conviction, Canadian Tire asked ISA to replace him, prompting the consultants to let Mohamed go under a clause in the independent contractor agreement that provided for termination when ISA determines replacement would be in its own best interest "for any reason."
Mohamed sued, claiming for remuneration amounting to the remainder of the six-month term, and after both sides moved for summary judgment, Perell ruled in his favour, awarding him $82,500 plus $25,000 in costs.
As well as finding that ISA breached its duty of good faith, the motion judge found also that the termination clause was void for vagueness.
In addition, he ruled that Mohamed did not need to mitigate his losses because the contract was for a fixed term, relying on the appeal court's 2016 judgment in Howard v. Benson Group Inc., when an automotive service centre had to pay out the remainder of a former manager's five-year contract after he was terminated less than two years in.
The appeal court found Perell erred in his finding on the vagueness of the termination clause, but it came up with the same result because of the good faith breach.
Nadia Halum, a lawyer with Toronto employment law boutique MacLeod Law Firm, says the decision reinforces the riskiness of fixed-term contracts for employers.
"Unless you've got an iron-clad termination clause, you could be on the hook for damages for the balance of the contract," she says.
"If you absolutely need to have fixed-term contracts, our advice to employers is that they have them reviewed closely by a lawyer, so they can make sure the termination rights are spelled out and clear."
ISA's lawyer James LeNoury did not respond to a request for comment before Law Times went to press.