Lawyers are calling on the Law Society of Ontario to confirm whether it considers systemic factors when determining whether Indigenous candidates meet the "good character" requirement to become a lawyer.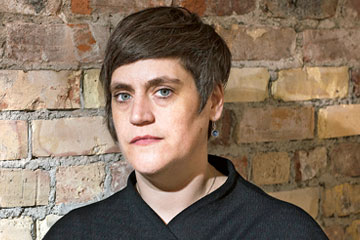 "It's trying to understand that we have to take into account Indigenous peoples' unique history and background factors [as well as] systemic factors that may have played a role to ensure there aren't barriers to their success in the profession."
In order to become a lawyer, the LSO requires licensing candidates to answer questions about their background to determine whether they are of good character.
Some of this information includes whether the candidate has ever been convicted of a crime or other offence.
Hill says that as Indigenous Canadians are more likely to face systemic discrimination within the criminal justice system, they are more likely to be charged or convicted for behaviour in which a non-Indigenous person may have also engaged. This might serve as a barrier for someone who would otherwise be an excellent lawyer, she says.
"Having some context around the experience of Indigenous people and that individual's personal background factors might shed light on the quality of their character," says Hill.
More than 80 lawyers and legal scholars have signed the motion that will be considered at the law society's annual general meeting in May.
The working group that submitted the motion says it is aware of a "gap around the issue of determining suitability in the context of good character."
The motion calls on the law society to ensure that the background and systemic context of Indigenous people are considered in such assessments.
These factors have been applied in the criminal context since the Supreme Court of Canada ruled in R. v. Gladue that judges must take into account an Indigenous offender's background as well as systemic factors when it comes to sentencing.
The Supreme Court later reaffirmed those principles in R. v. Ipeelee.
The law society has applied the Gladue principles in a discipline proceeding against an Indigenous lawyer.
But the working group says it is not clear whether the law society is taking these factors into account when assessing good character.
"It's just really opaque. We don't know what's going on behind closed doors. We don't know what they're taking into consideration," says Sari Graben, an assistant professor in the department of law and business at Ryerson University's Ted Rogers School of Management.
Part of the motion calls for the law society to ensure the process is transparent.
Graben, who is part of the working group, says getting more transparency would give Indigenous candidates greater certainty and a better idea of what is being considered in these assessments.
Lawyers say that taking into account the Gladue and Ipeelee context when assessing good character is important to ensure diversity of the bar and bench.
The working group says there need to be more Indigenous lawyers if Canada is going to address the distrust Indigenous people have of the country's legal systems that was identified in the Truth and Reconciliation Commission's final report.
"We need more Indigenous lawyers. We need to encourage more Indigenous people to practise law," says David McRobert, a Peterborough, Ont. lawyer who is involved in the working group.
"And we need to make sure there are adjustments to the process to allow them to do that in recognition of the historical injustices that Indigenous people in Canada faced."
The working group says it is not pushing a different meaning of good character for Indigenous applicants or that they have a lower standard to meet.
The group says it is simply asking that the law society confirm it is weighing the appropriate factors in its assessments.
The group added that its motion is a response to the law society's report approved in late 2016 that identified widespread barriers faced by racialized licensees at all stages of their careers, including law students.
Lawyers say there is a need to make sure that the process for becoming a lawyer does not unfairly penalize racialized applicants.
Sue Tonkin, a spokeswoman for the law society, said in an emailed statement that the motion was received.
"We welcome the discussion that will take place at the annual general meeting," she said.
The motion also calls on the law society to deliver a preliminary report on the requested review within six months.
If the motion passes, it would not be binding, but LSO benchers would have to consider it.