The dean of Canada's largest common-law law school says the country is well served by its top court, even though it rendered fewer decisions in 2007.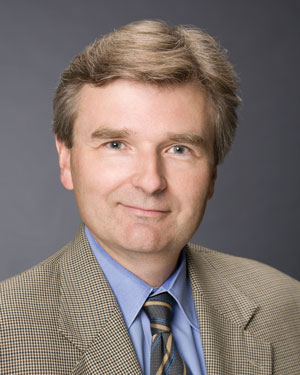 "This past year, they were not rendering as many judgments as in the past," says Osgoode Hall Law School Dean Patrick Monahan. "Those are one-year trends only, and I think over the long term, the court is extremely strong and some of the directions in this past year were, overall, positive."
Monahan made the comments following the release of his annual review of constitutional cases at the Supreme Court of Canada at the 11th annual Constitutional Cases Conference at Osgoode.
The continuing legal education program, which took place earlier this month at the Toronto university, is considered the leading national forum on constitutional law, and brings together academics, private practitioners, and government lawyers.
Monahan noted that, in 2007, the Supreme Court decided only 58 appeals - the fewest in the court's modern era. Under Chief Justice Beverley McLachlin the court has averaged about 82 appeals per year, versus 111 per year under the previous court of chief justice Antonio Lamer.
But despite taking fewer cases, Monahan tells
Law Times
that the top court showed "concern" in 2007 regarding open-ended Charter rights that could prove costly - both in time and money - to the system.
"There's a note of caution in some of the court's judgments in the past year," says Monahan.
"Particularly a concern over creating entitlements that would require governments to spend significant amounts of money without necessarily a way of controlling that."
Monahan noted in his presentation, a copy of which was obtained by Law Times, that positive rights claims in 2007 proved harder to establish at the Supreme Court than negative rights claims. He noted that, in the
British Coulmbia v. Christie
case, a claim for state-funded counsel was turned down, and in the Little Sisters Book and Art Emporium v. Canada case, a claim for advance costs was rejected.
"I generally think this is a welcome approach," says Monahan. "It's necessary and appropriate that the court have regard to the consequences of its decisions."
Monahan also pointed to a tendency by the court in 2007 to move away from balancing. For example, in the
Baier v. Alberta
case, which dealt with legislation limiting school workers from seeking positions as school trustees, the court found that the limitation does not violate s. 2(b), and so a consideration under s. 1 was not necessary.
"What that really suggests is that, by balancing tests, it's an approach that says the courts will balance a variety of factors, and the way in which that balance might work in an individual case might not be very clear in advance.
As opposed to trying to draw more of a bright line that would give a fair bit of guidance to future courts and litigants," says Monahan. "There was some greater willingness to set more of a bright line in some of these freedom of expression cases."
In R. v. Hape, meanwhile, the court found that the Charter does not apply outside of Canada. The court "set a more definitive line" with that ruling, says Monahan, and the affects of that decision were demonstrated this year when Amnesty International brought litigation to the Federal Court on behalf of detainees over their transfer to Afghan authorities.
"Based on the Hape case, the
Federal Court in the Amnesty International [v. Canadian Forces]
case said this case can be dismissed at a preliminary stage and is not necessary to go to trial because there's a very clearly defined legal rule that the Supreme Court of Canada has set forth," says Monahan.
"That illustrates how you can get much clearer guidance in some of these cases than might have been the case in earlier years."
Monahan also weighed in on the issue of replacing retiring Justice Michel Bastarache.
"It's potentially a significant appointment," says Monahan. "Justice Bastarache was a central figure in the court in the last couple of years. He's part of a group that tends to be in the majority. He did not dissent in any of the Charter cases in 2007.
"So if the replacement for Justice Bastarache, who I think we assume would come from Atlantic Canada, if the replacement is of a similar approach, the direction we've seen will likely continue. On the other hand, if the replacement is from a different perspective, this may well change."