A new deal announced by Legal Aid Ontario this month will mean mergers among legal clinics with fewer but larger organizations across the Greater Toronto Area.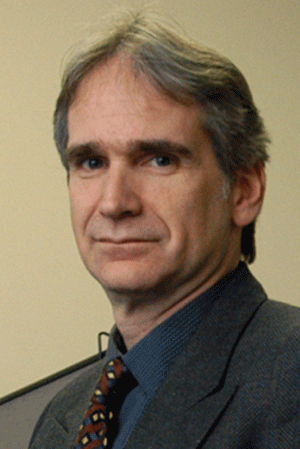 Jack De Klerk, director of legal services at ?Neighbourhood Legal Services in Toronto, says the deal was a compromise reached between 16 clinics and LAO after it threatened to cut their funding this summer. Under the agreement, funding will remain unchanged during the next two years while the clinics pursue increased efficiencies through mergers.
The agreement, part of LAO's clinic transformation project, will revolutionize a service delivery system that has remained unchanged for decades, according to Vicki Moretti, vice president for the Greater Toronto Area region at LAO.
While consultations are underway on the details of the transformation, Moretti says there's a general understanding that one of the changes will be clinic mergers.
"Ultimately, what it means is structural change," she says.
"We're looking at replacing the existing clinics with a smaller number of larger clinics, clinics that are more flexible, clinics that have a broader range of services."
The deal, she adds, is "a pretty big deal inasmuch as we've got these 16 independent entities that are governed by their own community board of directors and really what they're saying is: 'In the interest of client service, we're willing to give up our autonomy and create a bigger model of service.' It's really quite exciting."
De Klerk says while it would be "wonderful" to get more government funding for legal aid, "that's an unlikely outcome at this point" and clinics are thinking about the best way to serve clients by capitalizing on the resources available to them.
For LAO, clinic mergers will mean an increased scope and volume of work. The idea of clinic mergers surfaced in a report in May that touted the efficiencies and cost savings that would arise from fewer clinics with lower administrative costs. Under the agreement, clinics will reinvest those savings into service delivery.
With significant demographic changes in many of the GTA clinic areas, an overhaul of the system is long overdue, according to Moretti.
"What we're finding now is that certain areas have grown. Peel Region has grown incredibly but has the same funding model that was set 25 years ago," she says, adding that the changes will take those factors into consideration.
De Klerk says that over the years, poverty has increased in areas such as Scarborough and North York as well.
Lenny Abramowicz, executive director of the Association of Community Legal Services of Ontario, says the move is "a positive step" as long as it guarantees certainty on clinic funding.
"It's a positive step because it's in accordance with the plan both the clinic system through our strategic plan and Legal Aid Ontario through their thinking about this can agree on," he says.
Abramowicz adds he would like to see transformation efforts in other parts of Ontario as well.
The deal wasn't the only agreement related to LAO this month. Last week, the Criminal Lawyers' Association and LAO staff lawyers announced what they're calling an "unprecedented" agreement to jointly rally for more funding for legal aid. The agreement is "in response to, and an effort to avert, a growing crisis in Ontario arising from Legal Aid Ontario's modernization efforts and their impact on criminal justice," the groups said in a press release.
"The legal aid system is in dire need of greater funding," said CLA president Anthony Moustacalis, who noted the federal government needs to step up and "contribute their fair share — particularly in the light of its ever burgeoning criminal justice agenda."
He added: "To make matters worse, financial eligibility for legal aid has remained unchanged for over two decades resulting in the denial of access to justice for the vast majority of low income Ontarians every day."
The agreement also seeks to protect the groups' "professional and ethical obligations" and create alliances to support each another. "Mutual concerns surrounding the current leadership and direction of Legal Aid Ontario brought the two groups together," the groups said.
Legal aid lawyers have been fighting, without success, to secure collective-bargaining rights. In announcing the agreement, the CLA noted it joins the list of people and groups supporting those efforts. The agreement also "recognizes that a private, vibrant, independent, private-sector bar is essential to the fair administration of criminal justice in Ontario," according to the press release.