Toronto is hosting a high-profile technology conference this week, and several lawyers say they'll be on site to help clients meet with investors and structure deals around licensing, acquisitions or funding rounds.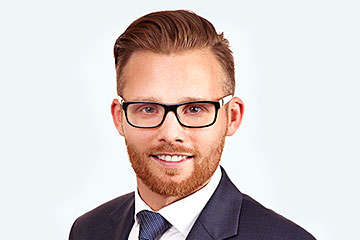 Toronto is hosting a high-profile technology conference this week, and several lawyers say they'll be on site to help clients meet with investors and structure deals around licensing, acquisitions or funding rounds.
Myron Mallia-Dare, an associate at Torkin Manes LLP in Toronto, says he and several other lawyers he knows are attending Collision, which could draw more than 25,000 attendees.
"I have clients going who are looking to meet up with investors," says Mallia-Dare. "I'll be supporting my clients in that way, and hopefully you see these deals start coming through. I always tell my clients we have to make sure it's the right deal — make sure from a legal perspective that you're not giving away too much, whether that is in equity, board seats or control."
The conference features heavyweights from across the tech industry, including C-suite executives from Microsoft, Snapchat, Cisco Systems, Etsy, Wells Fargo, Volvo, Hilton and other international companies, not to mention appearances by Prime Minister Justin Trudeau, Toronto Mayor John Tory, Chief Trade Commissioner Ailish Campbell and leaders of Toronto smart-city project Sidewalk Labs. (Entertainers Seth Rogan and Steve Aoki likely won't hurt attendance, either).
One less-publicized aspect of the conference is the opportunity for startups to pitch a variety of well-known investors.
"I think the way I work is acting as a conduit for relationships, working with investors I know and connecting them to the right people and being there in support when the connections are made," says Mallia-Dare. "I typically will be available throughout the conference if a client needs to come along or bounce ideas. I always make myself available during these events."
For lawyers, that can mean the real work is going on behind the scenes.
"It is going to be a very busy week. In addition to attending various presentations and networking, we are hosting a dinner for some of our clients and strategic partners from across the country who are coming in for Collision," says Jeff Dennis, counsel and Entrepreneur-In-Residence at Fasken Martineau DuMoulin LLP. "My biggest concern will be managing my time so that I'm able to maximize the return of the investment of my time. . . . It's a bit overwhelming."
Andre Garber, director of the startup and emerging company services group at Fasken in Toronto, says a successful conference means that he may never set foot on the conference floor because there will be so much work his clients are sending back to the office. He says conferences also provide a chance for lawyers to learn about the technologies that clients are dealing with every day.
"With any of these conferences, a lot of the work happens before the conference, and a lot of companies will use conferences like this as really a focal point for meetings around the conference," says Garber. "The kinds of things that startups are talking to other parties about at these conferences go well beyond general corporate finance matters. . . . What I love about working with early-stage companies is that is they are sophisticated entities from the get-go. You're going to deal with rapidly expanding companies, and when you do that, you're also dealing with sophisticated employee compensation matters, and dealing with equity grants to a growing base of employees. You're also going to deal with data and privacy concerns and corporate governance issues."
Mallia-Dare says that while he's been attending tech conferences for some time, they may become increasingly of interest to general commercial litigators.
"I think there are opportunities for acquisitions or licensing plays to happen, where there will be organizations looking to take on investors or even just strategic partnerships," Mallia-Dare says. "I am expecting an increase in at least those type of transactions. . . . Commercial litigation, I'm sure, is leaning more toward technology-related files. We're moving into a time where you don't just need to be a specialist in that area, you should be aware of the evolution of technology as a whole for most areas."
Besides the lawyers behind the curtain, another group of lawyers is also attending the conference in a more prominent position as entrepreneurs.
Some of the Canadian legal tech companies featured include Evichat, Legalbox, Legalicity, MinuteBox, OM, ParDONE, Three Lefts, Vaultie, LawHero, Rally, Diligen, Clausehound and Founded, says Chris Bentley, managing director of the Legal Innovation Zone at Ryerson University. Companies such as CryptoNumerics, which protects intellectual property, and Sightline Innovation, which addresses data sovereignty, may also have legal bents.
"Legal is on the verge of accelerating disruption, but venture capitalists have looked, for the most part, to other areas to invest in. We are starting to see that changing," says Bentley. "Although we think of legal systems as only applying to one jurisdiction, in fact, the issues cross boundaries. And the solutions will cross boundaries. And that's one of the reasons for the great pending disruption. So, it is a great opportunity for our and other startups to put themselves in front of investors that they would otherwise have difficulty getting in front of, to make their pitch for investment, for interest, for sales opportunities around the world."