Described as a truly brilliant legal mind and a determined lawyer who often battled for the little guy, William R. McMurtry, name partner in Toronto law firm Blaney McMurtry LLP, passed away on Feb. 12 after a two-year battle with cancer. He was 72.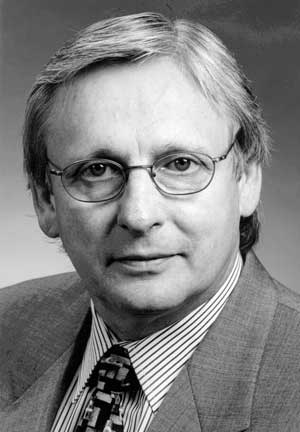 One of the legal community's most prominent civil litigators, McMurtry had been with the firm for 38 years and had been practising law since his call to the bar in 1960.
Although his practice focused on insurance, administrative, tort, and general civil litigation, including some high profile cases, McMurtry was also known for taking on the cases of those who didn't necessarily have access to justice, including small claims court files.
Ian Epstein, managing partner of Blaney McMurtry, said McMurtry would often pick up the phone and try to get these smaller claims settled.
"There was many a surprised law student on the other side of the phone that would be very surprised to find out that they were negotiating with Bill McMurtry himself on this $2,000 file, but Bill would pick up the phone and he would get the thing settled, and that was just the way he'd practise.
"Bill was known for taking on impossible cases, ones that other law firms would turn down or people would consider to be lost causes, and Bill was famous for taking on these impossible cases against the odds, and fighting and succeeding with them. That was his hallmark," said Epstein.
In addition to his work with the firm, McMurtry was also extensively involved in the community and a number of social causes. Early on in his career, he was commissioned to study the problem of violence in amateur hockey, releasing the 1974 McMurtry report on violence in hockey. The report condemned the tolerance and encouragement of physical intimidation on the ice and was said to have changed the direction of amateur hockey in Canada.
He was also a founding director of the Canadian Society for the Abolition of the Death Penalty, whose efforts contributed to the abolition of capital punishment in 1976.
One of the leading advocates of Aboriginal rights in Canada, McMurtry also represented many parties in land claims negotiations and constitutional law cases and co-founded the Investing in Our Diversity Scholarship Award in 2003, together with the Scadding Court Community Centre. The award contributes to the cost of education for students who make a positive contribution to race relations and community service.
Taking on cases and causes long before they became popular, McMurtry fought against the building of the Pickering Airport and the Spadina Expressway in Toronto, noted Epstein.
McMurtry was one of the founding directors of St. Leonard's Society of Toronto, a halfway house for rehabilitation of released prisoners; was an original member of the board of directors of the Toronto International Film Festival; and past director of the St. Lawrence Centre for the Arts.
McMurtry's brother, Ontario Chief Justice Roy McMurtry, said: "I think his principal legacy is that he recognized, very importantly, that the law was a helping profession and that there was much more to practising law than the bottom line."
McMurtry was educated at Upper Canada College, Royal Military College, and Osgoode Hall Law School. He leaves his partner Carolyn Vesely, son Tom, and daughter Tara.